Truck Driving Articles
We have a large collection of articles from around the Web that cover topics like becoming a truck driver, truck driving schools, truck driving jobs, getting your CDL training, the trucking lifestyle, and more. If it has to do with the trucking world, you'll find it here: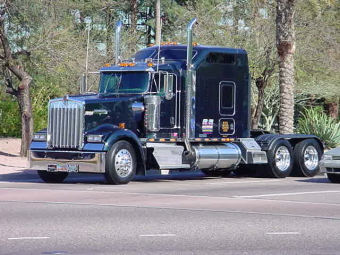 There are a lot of trucking companies that offer free CDL training, or at least it's almost free. For very little money down you can get into the trucking business and these artilces will talk a little bit about it.
There are a large variety of truck driving jobs out there and the lifestyle can be quite different between them. These articles will give you some advice about what to look for, and what to look out for.
Women truck drivers make up a larger percentage of the drivers on the road today than ever before and there are several reasons for this. We'll talk about the reasons why, along with a number of questions that women often have when considering becoming a truck driver, including questions about their safety and their ability to drive modern trucks.
Various articles on the world of truckdriving, including topics like finding a truck driving job, advice on different types of jobs, the career outlook for truck drivers, and where the trucking industry is headed.
For anyone considering becoming a truck driver and getting their CDL, there are a million questions to be answered. Here you will find articles which will answer many of your questions, along with some stories about life on the road.
Here we cover a lot of topics related to getting your CDL license, including your options for schooling, the requirements, and what the training actually entails.
A lot of information about the schools themselves, including how to choose the right school for you, the different types of schools, the costs, and the choices you'll have after graduation.
Finally we cover life on the road. Everybody wonders what life would be like as a driver. Do you get enough sleep? Is it lonely? Is it fun? How difficult is the job? Here we'll talk about what everyday life on the road is really like.