Dispatch Can Hold The Key To Happiness In Trucking
No matter what size company you work for, you must learn to deal with the people in the offices and you must try to understand as much as you can about the systems they use to find freight, how they distribute the freight to company drivers, and how they handle issues like breakdowns, home time, logbooks, tractor assignments, and a whole slew of other items. But most importantly, you have to learn to get along with dispatch.
Understanding Your Company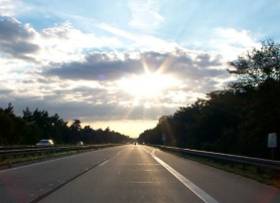 I can't stress this enough - the vast majority of the time you find a driver that is unhappy with their company it's because they don't understand the office structure, they don't understand the internal procedures, and they don't know how to get along with key people in their own company. It isn't that they chose the wrong company, it's that they don't understand how to work well within their own company.
I've seen this situation a million times, and it's a shame for both the driver and the company. Often times the company and the driver are both top notch, but they simply don't understand one another's systems and expectations. They don't know how to get along. They can't relate to each other.
It All Starts With Your Dispatcher
When it comes to a driver's success throughout his or her career there will always be one factor that will stand out time and time again above all else...more important than the equipment you drive, more important than the freight you haul, and even more important than the company you work for. The biggest factor affecting the level of success and happiness you will find as a driver will be your dispatcher and how well you get along. Everything begins and ends right there....with dispatch.
Depending on who you ask, dispatchers can be seen in many different ways. If you ask someone in middle management about dispatchers, they may refer to them as fleet managers, distribution specialists, driver managers, and other wonderful titles. They'll smile and say how these people are the backbone of the company and their knowledge, dedication, expertise, and heartfelt appreciation for the hard work their drivers put in has made their company grow into the industry leader it is today.
If you ask experienced drivers about their dispatchers they may agree wholeheartedly with the middle manager's view. Or then again, they may describe them more along the lines of being "The most ignorant son of a @&%(# I ever knew. I'd like to shove his $&$*@ in a $&@*# volcano!"
I can't tell you how many times I've met up with drivers from my company that have the same dispatcher I have, but we have completely opposite opinions of that person. Maybe I was getting 3200 miles per week and home every weekend while the other person was getting 1800 miles per week and only allowed to go home every other weekend. Drivers almost always blame their dispatcher for things going wrong, but most of the time it's the drivers attitude, work ethic, and reliability that are the source of the poor mileage and home time.
Nobody will have more of an influence on your success as a driver than your dispatcher. He or she can be your best friend, worst enemy, or anything in between, sometimes all in the same day! Of course I can be that way too and without a doubt there have been a number of times I've brought that upon myself. But hey, I'm not on trial here so get off my back!! No, seriously though, you will find out that you control your own destiny to a very large extent. Your attitude, your ability to get along with people (especially your dispatcher), and your abilities as a driver will influence your career far more than the company you choose.
More From TruckingTruth: