Midwest Coast Transport (MCT) CDL Training Program
Get Your CDL Training Through Midwest Coast Transport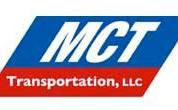 At TruckingTruth, we've done a ton of research for you! We've contacted the company recruiters at Prime and put together a fantastic presentation of their company-sponsored CDL training program, along with our own advice and helpful insights about their CDL training.
We'll start you off with an overview below of how we feel about their CDL training, and then we'll take you through all of the key features and important information you'll need to know.
So here we go!
TruckingTruth's Overview Of Midwest Coast Transport's Training Program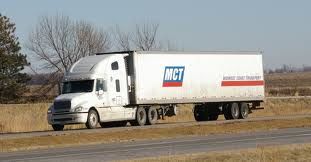 After researching Midwest Coast Transport's CDL training program, I am very happy with how their training is structured. This school offers some unique options for people that other companies don't offer. MCT does not operate their own CDL school. Instead, they contract out to privately owned CDL schools near their terminal. As long as you provide the cost of transportation and lodging during CDL school, they will cover all tuition fees. This allows people to attend a private CDL school at a fraction of normal costs.
After CDL school, you will enter a 3 to 4 week training period, then go solo. As MCT is a 100% Lease Operator company, you will be required to either lease a truck or drive a leased truck as a company driver and receive set mileage pay. As far as we can tell, there isn't much of a difference to being a company driver at MCT as compared to any other company. The biggest difference is you will not be driving MCT owned equipment. Instead, you will drive equipment owned by an owner operator or lease operator. All trucks leased onto Midwest Coast Transport are required to meet safety and maintenance standards similar to what you'd find with company owned equipment at other carriers.
As always, make sure you perform your own research, but this certainly seems like a great company to help you obtain your CDL, get trained, and get some experience.