Crete Carrier Company Profile

Crete Carrier Corp. was founded in 1966 and is based out of Lincoln, NE. They haul dry van trailers while their sister company Shaffer Trucking, handles temperature controlled freight. Crete now employs more than 4,200 drivers with more than 4,000 tractors and 9,600 dry van trailers.
Options Similar To Crete Carrier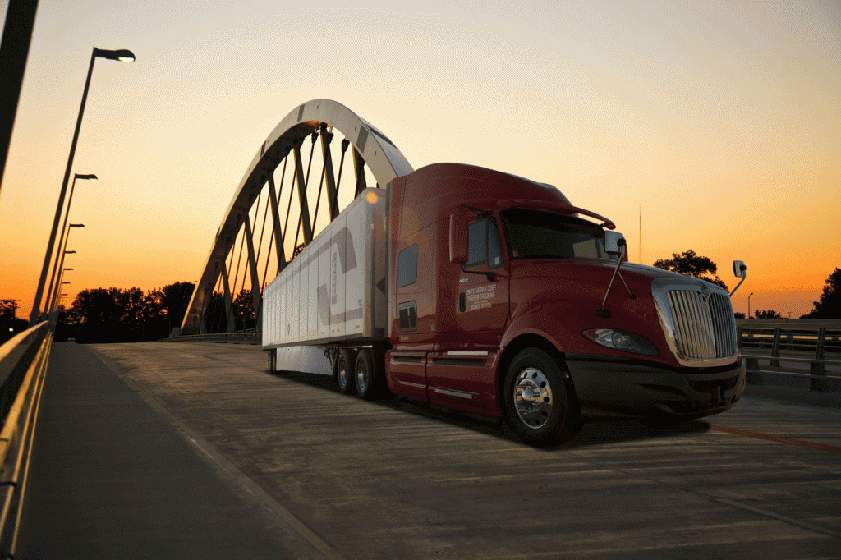 Terminal Locations
Crete Carrier Corporation currently owns and operates 19 terminals across the United States. Crete Carrier and Shaffer Trucking share a corporate headquarters in Lincoln, Nebraska and also share terminals in the following locations:
Phoenix, AZ
Deland, FL
Marietta, GA
Ottawa, IL
Indianapolis, IN
Lafayette, IN
Council Bluffs, IA
Kansas City, MO
North Platte, NE
Omaha, NE
Greensboro, NC
Columbus, OH
Ochelata, OK
New Kingstown, PA
Lenoir City, TN
Wilmer, TX
North Salt Lake City, UT
Cheyenne, WY
Minimum Qualifications
The minimum hiring qualifications include, but are not limited to:
One year verifiable tractor trailer experience or graduation from a truck driving school approved by Crete Carrier.
Has acceptably passed the required company and D.O.T. physical, the required drug test and the company in-truck driving test and otherwise meets D.O.T. requirements.
Has a Class A Commercial Driver's License with Hazmat endorsement issued by the driver's state of residence.
Has a stable verifiable work history.
Has attained the minimum age of 22 years.
Has an acceptable driving record as reflected by MVR with no major preventable accident in the most recent five (5) years.
No DUI or DWI convictions or positive drug screens or events in the past (5) five years.
No felony convictions within the last ten (10) years.
Be able to perform functions set forth in job description.
Hiring Area
While there may be temporary hiring freezes in some areas of the country at various times, Crete typically hires from all of the lower 48 United States.
Operating Area
Crete operates throughout the entire continental United States.
Company Training Duration
All students will need to complete a paid 4 to 8 week on-the-job-training program with a Crete Driver Trainer.
Forced To Team After Training?
No, drivers are not forced to team after training. Even during training, trucks are run as solo operations. Team divisions are available for those who choose to drive a team truck.
Type Of Freight
While Crete only hauls dry van freight, their sister company, Shaffer Trucking, hauls refrigerated and temperature controlled freight.
Pay
During the 4 to 8 week company training period, trainees are paid a flat salary of $500 per week. After that, drivers will earn the following:
First Year: 35cpm
After 1 Year: 41cpm
After 3 Years: 43cpm
After 4 Years: 44cpm
Crete Carrier pays their drivers using a "Practical Mileage" calculation. The average annual earnings for Crete Carrier drivers for 2010 was between $52,000 and $62,000 depending on the division they were in.
Benefits
Crete offers the following benefits to drivers after 30 days of employment:
Medical Coverage
Dental Plans
Vision Plans
Short Term Disability
Accident & Critical Illness Insurance
Life Insurance
Dependent Care Flexible Spending Account
Health Insurance Flexible Spending Account
401K Savings Plan
Profit Sharing
Paid Vacation
Jury Duty Pay
You can also learn more about Crete's insurance and benefits here.
Tuition Reimbursement
No tuition reimbursement is offered.
Hometime Policy
Drivers in the national OTR division will run all 48 states and be home every 21 days for 3 days of hometime.
Rider And Pet Policy
No pets are allowed, but a family rider program does exist. The requirements for the family rider program are as follows:
Spouse, which includes "common law" spouse where permitted by law.
One child, stepchild, foster-child or grandchild 4 years of age or younger, provided they are accompanied by the non-driving spouse.
One child, foster-child, stepchild or grandchild 5 through 18 years of age, with or without the non-driving spouse.
Team Opportunities
Crete Carrier has a team driver division available for those who wish to drive a team truck. If you do not currently have someone to team with, Crete will assist in finding you a co-driver.
Canada Border Crossing Policy
Crete generally doesn't operate in Canada and you will not be required to cross into Canada.
New York City Dispatch
Drivers are not forced to pickup or deliver in NYC.
Hazardous Materials
A hazardous materials endorsement is required and at times, driver may need to transport hazardous cargo.
Drop And Hook
About 70% of freight is drop and hook
Forced Dispatch
Crete has a "semi-forced dispatch" system. The majority of the time, drivers are sent 2 or 3 load assignments to choose from with different pickup and delivery locations. The driver must pick from the list sent. On occasion, drivers are only given one option and in that case, the driver is forced dispatched.
Local / Regional / Dedicated Opportunities
There are many regional and dedicated opportunities at Crete as well as some select local positions. However, the availability of these positions depends largely on where you live. In some locations, you may be eligible for a dedicated or regional position immediately following training while other locations don't have regional or dedicated positions at all.
Average Age Of Equipment
Trucks average 2 years of age.
Transmission Type
International and Freightliner Cascadia models are equipped with 10 speed Eaton Fuller 10 speed manual transmissions while Freightliner Century models are equipped with Meritor 10 speed manual transmissions.
Speed Of Trucks
Trucks are restricted between 62 and 65mph.
APU / Idle Policy
More than 75% of the fleet is equipped with APU's with plans to increase the number as new equipment is purchased. Trucks without APU's are equipped with auto engine start/stop features.
Electronic / Paper Logs
The entire fleet is currently being switched over to paperless logs.
Additional Options To Consider