Covenant Transport Company Profile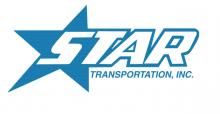 Star Transportation Inc. is an irregular route, dry van truckload carrier headquartered in Nashville, TN. Founded in 1980, Star currently operates a fleet of 600 tractors. Star is registered to operate in the continental 48 states and Canada but primary lanes are east of Dallas, TX.
Trucking Companies Comparable To Star Transportation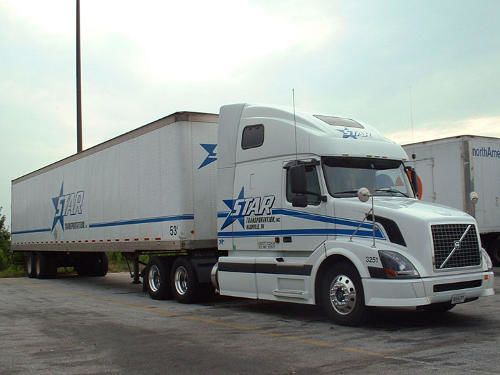 Terminal Locations
Star Transportation operates the main terminal from their corporate headquarters in Nashville, Tennessee. Additional terminal locations are located in the following areas:
Atlanta, Georgia
Knoxville, Tennessee
Memphis, Tennessee
Orlando, Florida
Minimum Qualifications
Must have graduated from a qualified truck driving school within last 12 months (min. 120-hr curriculum) or have recent truck driving experience
Must be at least 21 yrs of age
Have a valid Class A CDL
Student applicants must have graduated from an approved truck driving school within the last three months.
Student applicants, if they have any OTR experience at all, should be less than three months.
Provide Social Security card or other personal identification
Verifiable employment for past 3 yrs
No more than 3 moving violations in past 3 yrs (no reckless driving in past 3 yrs)
No DUI, drug/alcohol-related motor vehicle incidents in last 5 yrs (no more than 1 total and none as a CDL-endorsed driver)
No more than 1 preventable accident in motor vehicle in last 3 yrs
No drug/violent felony convictions within past 10 yrs. No current parole or arrest warrants
No license suspensions in the last 12 months—no more than one in last 3 yrs
No speeding citations of 15 mph or above in last 12 months
Must pass drug test, DOT/Covenant physical and Covenant Physical Aptitude Test and meet DOT driving standards
Contact a recruiter for a complete list of requirements regarding driving and criminal records. If you are disqualified at driver orientation for something you did not disclose ahead of time, you will be responsible for your own transportation home.
Hiring Area
Star Transportation hires from the following areas: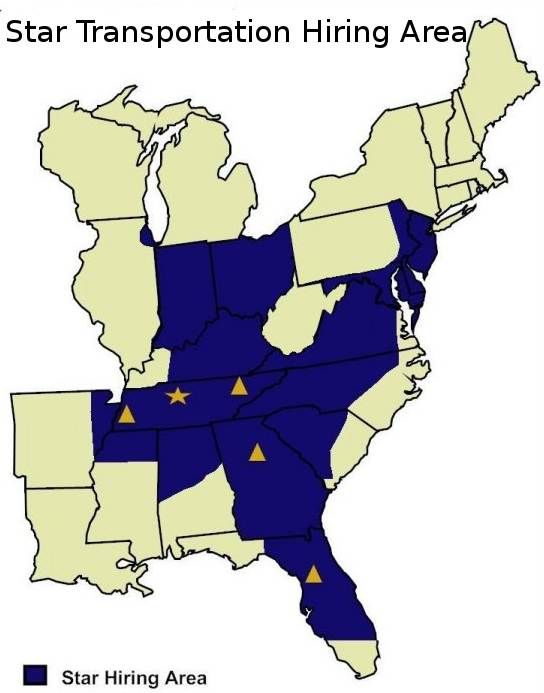 Alabama: North of I-20
Arkansas: East of US 49
Florida: East of Tallahassee & North of Tampa / Melbourne
Illinois: Chicago metro area
Mississippi: North of Hwy 82
North Carolina: West of I-95
South Carolina: West of I-95
Virginia: West of I-95
Operating Area
While Star Transportation is licensed to operate throughout the United States and Canada, the majority of their freight stays in the Southeast, primarily east of Dallas, TX.
Company Training Duration
Driver training generally lasts 2 to 4 weeks long
Forced To Team After Training?
Drivers can choose whether to join the solo or team division.
Type Of Freight
Star Transportation uses 53ft dry van trailers.
Pay
During training, students will receive 13cpm. Once you go solo, the starting pay is 28cpm with a raise to 30 cpm after 6 months and another raise to 31cpm after one year. You will then receive a 1cpm raise for each consecutive year you remain employed up to 45cpm.
NOTE - All companies pay a little differently. It's best to compare the payscale with other similar companies like:
Benefits
After 90 days of employment you will be eligible to participate in the group discount dental, vision, health and life insurance plans as well as holiday pay. After 1 year, you will become eligible for 401k and paid vacation time.
Tuition Reimbursement
Tuition reimbursement is not being offered at this time.
Hometime Policy
Drivers typically are home every other week and usually every weekend, but this can vary depending on your exact location.
Rider And Pet Policy
Drivers are allowed to have approved riders in the truck with them and a pet is also allowed with a non-refundable pet deposit.
Team Opportunities
While Star Transportation doesn't have a large team freight division, team driving opportunities exist for those who desire to drive a team truck.
Canada Border Crossing Policy
Drivers are not required to cross into Canada.
New York City Dispatch
Star Transportation does not have NYC freight.
Hazardous Materials
A hazardous materials endorsement is not required, but is strongly encouraged. Drivers receive additional pay for transporting hazardous materials which is less than 2% of freight.
Drop And Hook
30% of freight is drop and hook.
Forced Dispatch
Company drivers are forced dispatched.
Local / Regional / Dedicated Opportunities
The main operating area for Start Transportation is in the Southeast United States. Those living in the Star hiring area can expect to remain regionalized the majority of the time.
Average Age Of Equipment
On average, trucks are less than 2.5 years old.
Transmission Type
10 speed manual transmissions.
Speed Of Trucks
The majority of trucks are set at 65mph.
APU / Idle Policy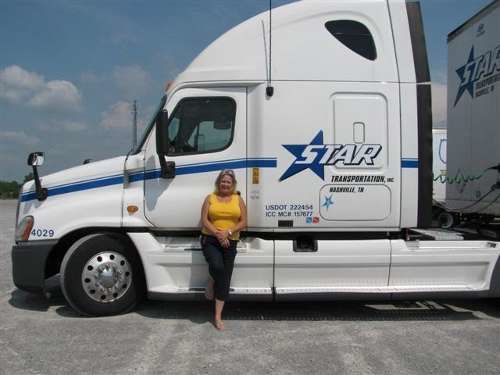 Some trucks are equipped with APU's but the majority of trucks are not. Drivers may idle their trucks during rest periods.
Electronic / Paper Logs
The company is currently in the process of switching all trucks to electronic logs.
Explore All Your Options
Remember, you should always explore as many options as possible before deciding on a company.