TMC Transportation Review
TMC Transportation began in Des Moines, IA in 1972 with only 6 trucks. Today, TMC Transportation is the largest and most successful privately held flatbed trucking company in the United States, operating throughout North America. In addition to accepting experienced truck drivers, TMC Transportation hires inexperienced drivers who recently graduated from an approved truck driving school.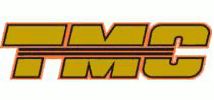 Comparing TMC Transportation To Other Companies
TMC Transportation Company Video
TMC Flatbed Driving Jobs | 800.247.2862 | Discover TMC!
TMC Transportation has flatbed driving jobs available for student drivers.
Terminal Locations
TMC headquarters and the main terminal are located in Des Moines, IA. TMC also has maintenance terminals located in Joplin, MO, Indianapolis, IN, and Gaston, SC (Columbia).
Minimum Qualifications
The minimum qualifications to become a driver with TMC are as follows:
Have recent verifiable driving experience or recent completion of a qualified truck driving school
Have a valid class "A" CDL
Be at least 23 years of age
Pass a DOT physical, or provide your own that has been completed in last six months
Pass drug screen
Have a stable verifiable work history
Have an acceptable driving record
No DWI/DUI convictions in the last five years
No drug convictions in the last five years
No felony convictions in the last five years
No reckless driving convictions in the last 5 years
Hiring Area
The hiring area for TMC changes on an as needed basis, but TMC generally hires from the following states:
Iowa
Missouri
Eastern Nebraska
Eastern Kansas
Eastern Oklahoma
Northeast Texas
Southern Wisconsin
Illinois
Arkansas
Louisiana
Alabama
Mississippi
Georgia
Tennessee
Kentucky
Indiana
Ohio
Pennsylvania
West Virginia
Virginia
North Carolina
South Carolina
Operating Area
The running area for TMC includes all 48 states and Canada. OTR drivers may be assigned loads delivering anywhere in this area. The primary running area is the eastern most 37 states and the majority of your time will be spent in this region.
Company Training Duration
You will spend at least 5 weeks OTR with a trainer. They don't guarantee home time during training but most apprentice drivers do see home every weekend. You will be refined on your driving and trip planning skills and learn to become proficient in load securement and tarping. Here is a breakdown of company training:
Weeks 1 - 2
4 days of company orientation
3 days of hands-on load securement training
5 days of equipment familiarization
Lunch provided during the first week
Paid $400 salary per week
Weeks 3 - 7
5 weeks of over-the-road training with a certified trainer
Paid $425 salary per week
Week 8
Certify completion of training
Get assigned to your own truck
Start earning higher wages and choose percentage-based or mileage-based pay, your choice
Training for experienced drivers will vary based upon the years and type of experience you have. Experienced drivers are paid $100 a day for training.
Forced To Team After Training?
No, drivers are not forced to team after training.
Type Of Freight
TMC has always hauled flatbed freight and according to their website, that is all they ever plan to haul.
Pay
TMC offers two methods of compensation. Drivers are free to choose either option:
Option 1 (Percentage Pay)
This option pays you a percentage of what the company is paid by the shipper to haul their load. Percentage rates start at 26% for student drivers and 27% for experienced drivers. This is the rate you will receive through the first full calendar month that you are with TMC. Your percentage rate for each month after that will be based on your performance. Percentage rates go as high as 32%. Drivers with 1, 2 and 3 or more years of experience with TMC are guaranteed base percentage rates of at least 24%, 25% & 26% respectively. This is their most popular pay option, favored by over 80% of their current fleet.
Option 2 (Mileage Pay)
For drivers who prefer to be paid based on the number of miles they run, TMC offers the following:
Student Drivers
$.35 per mile to start
$.36 per mile at 6 months
$.38 per mile at 12 months
$.39 per mile at 24 months
$.40 per mile at 36 months
$.41 per mile at 48 months
Experienced Drivers
$.37 per mile to start
$.38 per mile at 12 months
$.39 per mile at 24 months
$.40 per mile at 36 months
$.41 per mile at 48 months
All drivers receiving mileage pay are also eligible to earn an additional 1.5 cents per mile in performance and incentive bonuses. The above mileage rates are paid on all dispatched miles, loaded and empty.
Benefits
TMC offers health, dental, vision care and prescription coverage for drivers and their families. They currently offer United Health Care coverage. Your eligibility for TMC's health insurance plan begins following three months of continuous full-time employment. Single coverage is available for $28.85 per week and family coverage is available for $106.15 per week.
All drivers receive complimentary life insurance equal to $20,000. Supplemental life insurance packages are also available at an additional cost.
At TMC drivers are also employee-owners and received shares in the company through an Employee Stock Ownership Plan (ESOP). ESOP provides significant retirement contributions to the employee at no cost to them.
All TMC employee drivers are eligible to participate in the 401(K) plan after six months of employment. Money contributed by the driver is always fully vested and may be moved should you leave TMC.
Other Benefits Include:
Weekly pay through direct deposit
Paid vacation
Rider program for immediate family (minimum age: 10 years old)
TransFlo: Free document scanning
Web access to weekly settlements, truck tracking, kid's club and more
Free rooms at TMC Hospitality Center when in Des Moines
VA approved Apprenticeship Training Program for veterans
Tuition Reimbursement
TTMC offers tuition reimbursement up to the full amount of your loan. Payments are made monthly beginning 30 days after your hire date as long as you are actively employed with TMC. TMC also offers tuition reimbursement to applicants who have driven for another trucking company (no more than one) prior to becoming employed with TMC.
Hometime Policy
The majority of drivers get home every weekend but this will vary based mostly on where you live and can also be affected by the driving opportunity you choose.
Rider And Pet Policy
One rider age 10 or older is allowed. Pets of any kind are prohibited on company equipment.
Team Opportunities
TMC Transportation does not offer a sizable team freight network.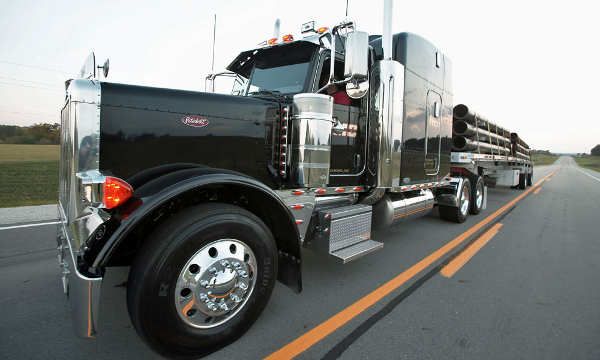 Canada Border Crossing Policy
TMC transports freight in to and out of Canada, so you will be required to obtain either a U.S. Passport, or a Passport Card (PassCard). You need to have a certified copy of your birth certificate and it must have the raised seal.
New York City Dispatch
While TMC does have NYC freight, it is never forced dispatched.
Hazardous Materials
TMC transports a very limited amount of hazardous materials, but because of this, you are required to obtain this valuable endorsement. Each State is different so you need to contact your State's Department of Transportation for specifics.
Drop And Hook
TMC does not have a significant amount of drop and hook freight.
Forced Dispatch
Drivers are not forced dispatched.
Local / Regional / Dedicated Opportunities
Many regional and dedicated positions are available. Drivers mostly remain east of the Mississippi River and can expect to be home nearly every weekend.
Average Age Of Equipment
Trucks are usually less than 2 years old.
Transmission Type
TMC runs both 9 and 13 speed transmissions.
Speed Of Trucks
Between 61 and 65mph.
APU / Idle Policy
No APU's are being used but idling is allowed during uncomfortable temperature ranges.
Electronic / Paper Logs
TMC runs electronic logs.
Check Out Other CDL Schools & Company Profiles