Cost Structure Of USA Truck
What is the cost structure of the schooling?
Several different cost structures exist depending on whether you put down deposit or not and the amount of your deposit. If you do not plan on having funds for a deposit, the following structure exists:
After attending school, you will be required to remain with the company for one year. During that year you will pay $45 per week through payroll deduction to help pay for the schooling which equates to $2,340.
However, at the end of one year you will be reimbursed $1,245, so the total cost for your schooling will be $1,095.
You will not begin paying the $45 per week until your time with your trainer is complete and you are in your own truck running solo.
If you quit working for the company before your 12 month obligation is complete, you will be required to pay for the portion of the schooling that remains. The total cost of the schooling is $6000, so whatever is left after deducting the amount you've paid in at that point is yours to pay.
What are all of the up-front costs?
The only basic up-front expenses are a $50-$100 fee for getting your CDL permit - sometimes less - depending on which state you attend school in. The cost of transportation to the school and lodging are covered.
Will my meals be paid for?
No, students will need enough money for basic living expenses including meals while at school.
Will my room be paid for?
Yes, lodging is paid for, but you may share a room with 1 or more students.
Can I pay for my CDL training up front and have no further obligation?
Yes, there are options to pay up front with no contractual obligations and a higher starting mileage pay. The up front cost of training varies based upon your location and the specific CDL school you will be attending, so you will need to speak with a recruiter to obtain these details.
What are the obligations for paying back the schooling after graduation?
With no down payment, drivers will pay$45 per week for 1 year (beginning once you go solo). At the end of your 1-year commitment, you will be reimbursed$1,245 for a total cost of $1,095. If you leave before the contract period is over, you will owe the remaining balance of $6,000.
For example - If you leave after 6 months (24 weeks) you will owe the following...
24 weeks x $45 = $1,080 paid into the tuition costs
$6,000 (cost of tuition) - $1,080 (cost already paid in) = $4,920
So after 6 months, you'd have a remaining balance due of $4,920.
There are other options if you choose to provide a down payment, but no down payment is necessary for enrollment. If you would like to inquire on options for a down payment, contact a recruiter because the plans change on a constant basis.
TruckingTruth's Take On The Cost Of Training At USA Truck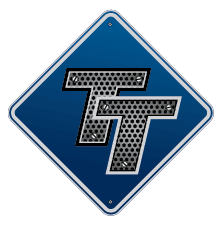 The cost structure of the schooling is right on par with the industry average, including the financing, but if you leave before the 12 month contractual obligation there is a very hefty penalty.
If you'd like to shorten the term of the contract period or eliminate the contract period all together, there are several different voluntary deposits you can make.