Free Truck Driving Schools and Free CDL Training
Who Offers It and What Are My Options?
Update: We feature a section on our site where you can find information on trucking companies that offer free, or nearly free, truck driving schools and CDL training. Be sure to check it out! We're doing the research by calling these companies to find out what they offer.
Everybody wants something for free. But as we all know, nothing is free. So does "nothing" apply to free truck driving schools also? I'm afraid so. However, if you change the idea of "free truck driving schools" to "litte or no money up front truck driving schools" then you're on to something! There are a lot of options when it comes to attending truck driving school and I'll cover a couple of ideas here for you. We'll also cover some of the advantages and disadvantages of each.
If you're low on money and looking to start a career as a truck driver, there are a couple of options available for you. One option is to attend an independently owned truck driving school and get a student loan through the government to cover the cost of the schooling up front. The other is to attend a truck driving school that is owned and operated by a trucking company. These are both excellent options, but there are several things you will need to know about each type in order to make the decision that's best for you. Lets take a look at some of the differences.
An independently owned truck driving school will cost you in the area of $3000-$7000, depending upon the school. However, it is generally pretty easy to get a student loan for your tuition. The government knows that truck drivers make excellent money and the demand for drivers is very high so they have good reasons to believe you will be able to pay back your loan.
If given a student loan, you will normally have six months from the time you graduate to begin paying back the loan. That is more than enough time to find a truck driving job and save up a little money to begin paying it back. The payments are normally very low - in the area of $125 per month, and the interest rate is also very low so it's a great way to invest in your future!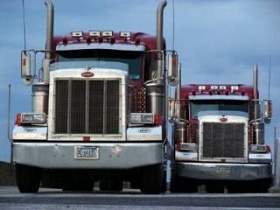 The other option is to attend a school that is owned and operated by a trucking company. Technically speaking the schooling can be free, but as usual, there is a catch. You will normally sign an agreement to work for the company for a specified amount of time after graduation, usually for one year, at a slightly lower rate of pay in order to "pay back" the company for your schooling. If you choose to quit working for the company before your year is up, they will require you to pay back a prorated amount of money for the schooling. The amount you pay back will be comparable to what you would have paid if you went to an independently owned school. So if you stay with the company, you will make slightly less than you might have made coming out of an independent school in order to "pay back" the trucking company for your schooling, but you didn't have to pay any money up front or apply for any loans. So as can see, one way or another you're going to pay.
There Are Many Considerations For Choosing CDL Training
Another thing to consider when choosing a school to attend is where you will be living while you are attending the school. Often times, if you attend an independently owned school, they will advise you to stay in a motel nearby if you do not live close enough to commute. You will have to pay for the room yourself, which even at a slightly discounted rate can get fairly expensive in a hurry. Schools run by trucking companies will often have either on-site housing, or will pay for your hotel stay, which is something you need to look into before choosing a school.
Another difference between the two types of schools is the education you will receive. An independent school will teach you everything by the book in a way that will allow you to fit in as smoothly as possibly with any company you choose to work for after graduation. A school run by a trucking company will still teach you things by the book, but will bias their teachings toward their preferred way of doing things. For instance, every company has slightly different preferences for how everything gets recorded in your logbook, and may have certain preferences for the way you handle braking while descending down long, steep mountain grades. The independent schools will teach you a more general way of doing things and show you different options for handling different situations, whereas the trucking companies will often times only teach you their preferred method when applicable.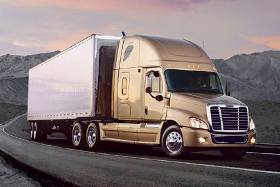 Finally, there are tuition reimbursement programs you can take advantage of. Many trucking companies will offer tuition reimbursement for your CDL training, which basically means they will make the payments on your student loan for you as long as you work there. This is a really nice option if you're happy working for the company. I mean, hey, why not? But you will quickly discover that you are much better off being with a company that you are happy with than staying at a company you are unhappy with, even if they will be making your student loan payments for you. The payments aren't nearly high enough to be concerned with, and the total amount you'll owe for the schooling isn't nearly enough to warrant staying somewhere you don't want to be. Now if you had spent 4 years at a university and owed $120,000, that would be a lot different! But owing a total of around $3000-$7000 when you're making $35,000-$40,000 your first year, and even more in the years to follow, isn't reason enough to stay.
So as you can see, there will be some significant differences between the two different types of schools. But there are thousands of drivers each year that come out of one type of school or the other, and from my experience, both do equally well once they get out on the road. It's not really a matter of the quality of your education, it's more a matter of how much you will pay, when you will pay, and what your options will be upon graduation.
I cover this topic, and over 726,462 others (I totally made that number up, but it really is a lot!), in my book "Becoming A Truck Driver: The Raw Truth About Trucking".
Until next time - here's more resources for ya: