Knight Transportation Company-Sponsored CDL Training Program
Get Your CDL Training Through Knight

At TruckingTruth, we've done a ton of research for you! We've contacted the company recruiters at Knight Transportation and put together a fantastic presentation of their company-sponsored CDL training program, along with our own advice and helpful insights about their CDL training.
We'll start you off with an overview below of how we feel about their CDL training, and then we'll take you through all of the key features and important information you'll need to know.
So here we go!
TruckingTruth's Overview Of Knight Transportation's Training Program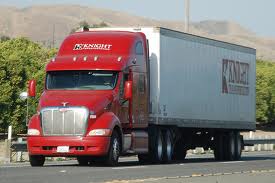 After researching Knight Transportation's CDL training program, I am very pleased with how their CDL school and company training programs are operated. Their CDL training generally uses one-on-one training in the real world. I believe this is one of the most effective ways to truly learn how to drive a truck. Furthermore, when you're on the road in training you will not be dispatched as a team truck. You will always be driving with a trainer or instructor right next to you.
Another thing we like is that all new students in their CDL training program are already considered employees and begin making money during their first week, before they've even acquired a CDL! We aren't aware of any other carrier who does this. Their tuition fees are very reasonable and can be financed intereste free through a payroll deduction loan.
Knight Transportation offers quite a few regional and dedicated positions for new drivers and also offers a very unique and abundant hometime schedule.