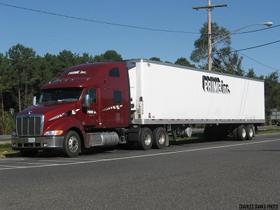 After researching Prime's CDL training program, I am very happy with how their training is structured. Unlike most CDL training programs, students are sent into the real world with a CDL instructor for one-on-one training while actually performing job functions and transporting cargo. I believe this is one of the most effective ways to truly learn how to drive a truck in real world conditions. As long as you stay with Prime for one full year, your obligation is complete without paying any up front or payroll deducted tuition costs.
The pay structure both during training and after going solo is amongst the best in the industry for new drivers. While refrigerated carriers tend to pay a bit more due to more downtime and responsibility, Prime is still paying above the industry average.
Prime is almost entirely an OTR carrier, so those seeking local, dedicated, or regional positions will likely have trouble finding opportunities at Prime. But if you're ok with the OTR lifestyle, Prime, Inc could be a great place to start your truck driving career.