Swift Company-Sponsored CDL Training Program
Get Your CDL Training Through Swift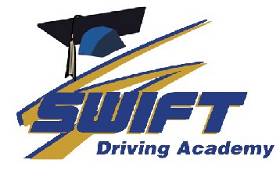 At TruckingTruth, we've done a ton of research for you! We've contacted the company recruiters at Swift and put together a fantastic presentation of their company-sponsored CDL training program, along with our own advice and helpful insights about their CDL training.
We'll start you off with an overview below of how we feel about their CDL training, and then we'll take you through all of the key features and important information you'll need to know.
So here we go!
TruckingTruth's Overview Of Swift's Training Program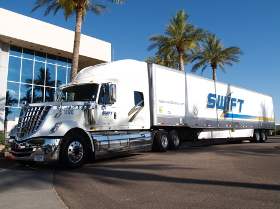 After many hours of online research and speaking directly with a driving recruiter, I feel Swift is a great place to begin a career as a truck driver. Their CDL training program seems to be well run and operated with a decent amount of time in both a classroom setting as well as time practicing and refining skills behind the wheel of a truck. The paid training provided after CDL schooling also seems to be very fair and well put together while offering decent pay.
While starting pay after training is a bit lower than the industry average, pay raises come very quickly with 5 raises in the first year. After about 1 year of employment, the mileage pay is right on par with the industry average. And since Swift is such a large carrier, you will receive the added benefit of much more drop and hook freight than at other carriers which means less time waiting to be loaded and unloaded.
Swift also has an abundant amount of opportunities beyond their OTR dry-van division. While specific opportunities will depend on your geographical location, I've found that Swift offers far more opportunities to explore different areas of trucking than most other companies can offer.
While I always recommend you do your own research and thoroughly investigate all possible training companies, Swift appears to be an excellent option for those looking to start their truck driving career.