Welcome To Ask A Driver
If you've got a question, our expert driver Brett Aquila has the answers!
Email your truck driving questions to brett@truckingtruth.com and we'll get you an answer in no time. We may even include them here. If you'd like your questions kept private, simply say so - we'll respect your privacy.

For questions about becoming a truck driver, we highly recommend: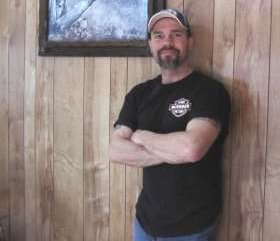 "After 15 years of being a truck driver I've pretty much seen and done all there is to do out there. I've loved my years on the road and wouldn't trade them for the world. If I had to do it all over again, I'd do it exactly the same way I did it. But you see, that's just me..." - Brett Aquila
Trucking Questions: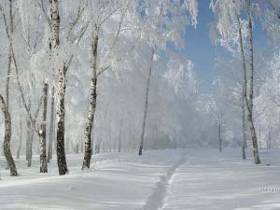 Im thinking of getting into the trucking business - not necessarily as a truck driver, but by opening my own company. Currently Im an (old) 28 year old student getting a degree in computer science.
The reason I want to get into trucking frankly is two fold -
1) Computer science doesnt interest me, but its a somewhat easy way to pay the bills.
2) Ive tested a method to cut fuel consumption by 4-7%.
Not much, I know. But it might be enough to give me an edge in the business. Do you have any advice?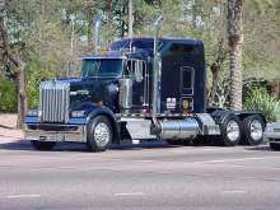 I had the unfortunate experience of an accident (hit a parked rig in a truck stop) in my first job shortly after completing driving school. The incident made it to DAC. I am finding the accident is a huge obstacle to further employment. Companies want 6 months accident free OTR employment - which I cannot get without a job. Any advice how I can get around this? Any help would be appreciated.
Answer to question 2: Getting a truck driving job after an accident->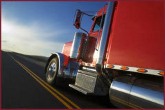 How many days might truckers go without showering because there is not any shower? There are showers at the truck stops, but how often do truckers pass by those?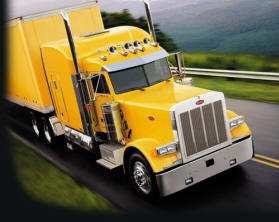 My name is David and I have a major dilema with finding a truck driving job. I have a class A cdl and I graduated from National Tractor Trailer School in Buffalo, NY and was hired as a company driver for Werner Enterprises and I have recently been terminated by Werner for an unsatisfactory safety record due to an accident and four citations which are ; 40mph in a 30mph zone,while my trainer was sleeping ; overwidth ; failing to obey traffic signals, and as a result of my accident failure to maintain a safe lookout.
My accident occured when I was merging from the center lane to the right lane and there was a car to my right in my blind spot which caused my tractor to bump the car resulting in minor damage to the car. There were no injuries. Now I am having a hard time finding a job. I feel like this is unfair because Werner did not properly train me, for example while I was in training my trainer was in the sleeper sleeping while I was driving due to Werner running us like a team, not like a student and trainer, I feel very strongly that if I had been properly trained I would not be in my current situation. I mean, I got a speeding ticket while I was in training! I am really hoping that you know of some trucking companies that will consider me for employment. I am also open to any advice you may have for me in my hunt for a job. Thank you for your time. I am anxious to hear from you.
Answer to question: finding a truck driving job after an accident and tickets->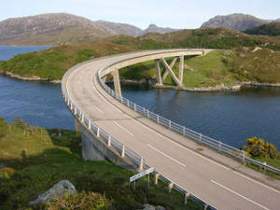 I am thinking about getting my CDL and becoming a truck driver. How safe is truck driving from the stand point of getting enough rest? How do you keep your loads safe from people who may hurt you and steal the load? What do you do when you are extremely tired and your manager wants that you keep driving? Please tell me about all the obstacles and challenges that you have, so I can see if truck driving is the right career for me.
Answer to question: Do truck drivers get enough rest to be safe->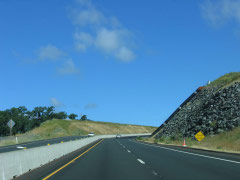 Do truck drivers like their jobs? My son will soon be finishing his truck training and will enter the job market so I have been cruising the web looking at different truck sites, (yours, thus far, is the most interesting). I find lots of information on how bad truck driving is, (e.g. health issues, dangerous, bad companies, loads of complaints, and more). What I cannot find are stories or comments from drivers who actually like what they do. So, I ask again, do truck drivers, overall, like their jobs? Any links or resources that talk about a positive view of truck driving would sure be appreciated.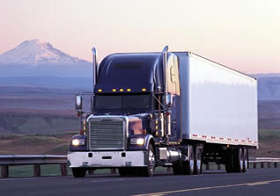 Would it be better to get my CDL A at a community college that cost like $2500-$3500, or sign on to some big carrier like SWIFT and get my training? I've heard if you get company paid training you have to stay with them for a year or two but I don't want that. I want options.