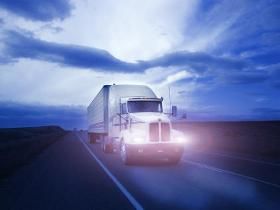 Well, they actually wrote me a ticket for having the pipe and let me go. Seems they should have arrested me or something but for whatever reason they didn't.
Well, about a week later I had returned home and my company called to inform me I was fired. Not the start to my dream career I was looking for. It appears that company never put that information out for any other companies to see because the subject never came up again.
Huh, go figure.
So I was sitting in Atlanta one day without a job and decided it was time for a change. I loved NASCAR and so decided I'd try moving to Charlotte, NC and see what that was like. So I packed everything I owned into my duffel bag, threw it in my old truck, and took off. I arrived in Charlotte and on my first day I interviewed for a job with a local company that was based there. They told me I had to take two written tests...one was a safety test, the other a "personality" test to see if I was the type of person they were looking for. The personality test was very odd. It was multiple choice and filled with very odd questions like, "Which of the following best describes you?". The four choices were horrible things, something like lazy, sloppy, careless, and selfish.
Well, about a week later I had returned home and my company called to inform me I was fired. Not the start to my dream career I was looking for.
Oh, ok.
So I picked one.
The next question would be something like, "Which of the following least describes you?," and had choices like hard-working, diligent, organized, and giving. Oh, ok. So I picked one. The whole test was like that!
Well, they told me I aced the safety test but failed the personality test so they couldn't hire me but thanked me for my time.
I have a great personality and if those rotten, idiotic, brain-dead bastards couldn't see that then they could burn in hell. They wouldn't know a nice guy if their cross-eyed, toothless, fat-nosed faces were looking straight at one!
MORONS! Screw em.
So I went to work for a different company in the area and that's when I learned some incredibly important lessons about dealing with trucking companies, especially the larger ones. You see, this company really wasn't a very good company overall. Their equipment was safe, but old and uncomfortable for the most part. Their freight was mostly short runs and centered around the northeastern part of the US. Their management was totally out of touch with the drivers and clearly didn't understand technology and how the industry was changing both within the offices and from the driver's perspective.
Just as he got the last of it peeled open to reveal what was in the middle, I took in a long, deep gasp.
So why did I work there? Well, for one it was easy to get a job there and the terminal was close to where I was living. I didn't really bother doing much research into my options. I was broke and just wanted to get back on the road making money and took the first thing I found. My experience at the company overall actually turned out to be a great one. Even though the company had mostly old equipment, I managed to get myself into one of the only newer trucks they had. Now THAT really pissed off a lot of other drivers.
I also got a lot of long runs to the west coast even though most solo drivers stayed on the east coast. I made great money, had a nice truck, and got a lot of the runs everybody else was trying unsuccessfully to get.
How did I do it?
I figured out a few key things you have to do in order to make the best of your career at any company.
Hang on to your hat, you're gonna love this.