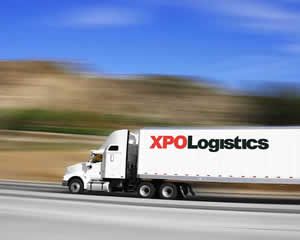 XPO's CDL training program is typical of most of the large, well-supported, and experienced programs. They contract to accredited CDL programs in the Joplin, MO area, and tuition is free with a 1-year contract to drive for them. Total time to driving solo is usually around 8-9 weeks. Without the contract, school will cost you a reasonable $4,000.
Features of the program include 3 meals per day and housing included, small class size, and on-the-road training is conducted as a solo operation, with the student doing all the driving, and the finisher coaching from the passenger seat.
One standout item in particular about driving with XPO is that, while they offer the standard 1 day home for 1 week out, there is no limit to how much home time you can take at once, and drivers are allowed to take their trucks home with them.