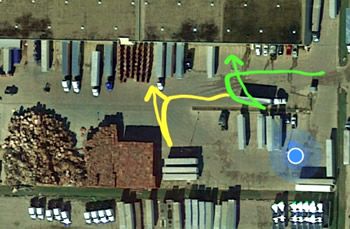 Backing a tractor-trailer is one of those activities that notoriously gives truck drivers, both new & experienced, the most trouble.
Each state may handle the backing test a little differently, and your examiner will let you know specifically what is expected of you.
The backing exercises could include any or all of the following: straight line backing, offset backing left or right, parallel parking, and alley dock. The number of times that you get out and look (GOAL) could affect your final score, depending on the state.