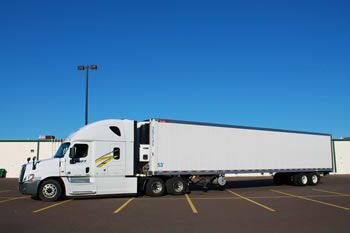 When you are ready to start driving with your first company, you will first go through an initial orientation together with a group of drivers also starting at the same time.
It will generally consist of paperwork, some classroom/company specific things like videos and safety training, and a company physical. As you are constantly being evaluated on how well you will fit with the company, many people get sent home during orientation for failed drug tests, failed physicals, non-disclosure of something in their background, etc.
New drivers will then go out with a trainer for 3-6 weeks, depending on the company.