Carter Express CDL Training Itinerary
How long is the training overall?
Indiana schools are four weeks in length (5 days per week); Arkansas school is three weeks in length (6 days per week).
How much time on the range backing up?
Approximately one week. More, if students need additional training.
During the practice range phase, how many students share one truck?
Indiana schools – 1 student per truck; Arkansas school – 3 students per truck.
How much time in classroom?
The first week, approximately 40hrs, are spent in the classroom. Additional classroom and home work time will also take place over the remainder of the course.
How much time in classroom?
Both schools, approximately 80 hours.
TruckingTruth's View On Carter Express Training Itinerary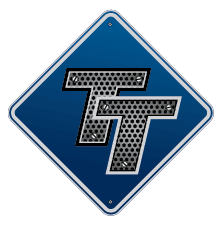 The length of Carter Express's schooling is about average for most programs, at 3-4 weeks.
Students at Carter Express CDL school will have the benefit of small class sizes with only 1-3 students per truck. This should allow for plenty of practice time, to go with the above-average (80 hours) classroom learning time.
On The Road Training Itinerary With Carter Express
Is the training period based on number of days, number of driving hours, number of miles, or some combination?
On-the-road training is 6 weeks.
How much will I be making when I'm on the road with a trainer?
For Week 1 - $350; For Weeks 2 thru Week 6 - $400 per week.
On The Road Training Policies at Carter Express
Do they run your trainer and you as a "team" operation or like a solo truck?
Trainer/trainee runs as a solo truck. The driver trainee drives while the trainer observes from the passenger seat. The trainer never drives.
Is there more than one student per trainer and truck?
No.
Do you have a "No sleeping in the top bunk while the truck is rolling" policy?
Yes, but it isn't applicable as nobody is sleeping while the truck is in motion.
What is your policy for handling disputes between trainer and student?
The corporate safety department intervenes and resolves any issues.
Can you get a non-smoking trainer?
Yes, non-smoking trainers may be requested.
What are the company's minimum qualifications to be a trainer?
To become a certified trainer, a driver must have driven with Carter Express for 1 year; he/she must be accident free; must be moving violation free; no Hours of Service violations on electronic logs; recommended by Operations Department and approved by Safety Department.
TruckingTruth's View Of Carter Express On The Road Training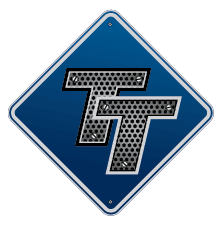 Carter Express on the road training is about average length at 6 weeks, and the training pay is a little on the low side.
That said, the training is run as a solo operation, which means that nobody sleeps while the truck is moving, and the trainer is always available to assist. Carter Express also appears to have relatively high standards for becoming a trainer, as well.