CR England CDL Training Itinerary
Schooling lasts from 15 to 20 days depending on which location you attend. During this time, you'll study and pass the CDL written exam at which point training will become a mixture of classroom and on-truck training.
The First Week
Generally during the first week, you will meet your instructor and learn about safety procedures, mechanical operations, and log requirements to truck driving. There may be homework every day throughout the duration of the course.
After The First Week
Turn the tractor-trailer.
Vehicle inspections.
Drive in city and highway traffic.
Back up the tractor-trailer.
Couple and uncouple the tractor to the trailer.
Handle railroad crossings and intersections.
How long is the training overall?
CDL training school averages 17 days. This is followed by a 180 hours company paid training program and 1 1/2 month Phase 2 training period.
How much time on the range backing up?
There is no set amount of time, basically as much as you'd like to get. Range time is from Friday 1330-2100, Saturday and Sunday 0600-1700 depending on the student load. C.R. England has 8 backing lanes working during these times and 4 lanes after hours.
During the practice range phase, how many students share one truck?
Depends on class size, 1-6 students, can be more if practicing after hours.
How much time in classroom?
Only about an hour per day will be spent in the classroom. The rest of the time will be spent out with the instructors.
TruckingTruth's View On CR England Training Itinerary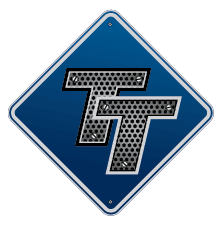 The CDL program is a fast paced course so it's better suited to those who learn well in a short amount of time. As compared to most other company sponsored programs, there is a heavy emphasis on actual driving and range practice, rather than classroom time.
On The Road Training Itinerary With CR England
Is the training period based on number of days, number of driving hours, number of miles, or some combination?
Phase 1 Training you will be required to complete 180 hours behind the wheel driving, which takes approximately one month. From there you will begin Phase 2 training with a Lead driver which takes approximately 1.5 months. When you begin Phase 2 training, you can request home time.
How much will I be making when I'm on the road with a trainer?
Phase 1 is paid $10 per hour for driving hours, and your states minimum wage for on duty not-driving work time. The average pay in Phase 1 training is $505 per week.. Phase 2 training is $0.28 per mile split for all paid miles the truck runs even when you're not driving. The average pay in Phase 2 training is $580/wk.
On The Road Training Policies at CR England
Do they run your trainer and you as a "team" operation or like a solo truck?
The first couple of loads are generally run at a solo speed or slow team speed, after that they run team freight if needed.
Is there more than one student per trainer and truck?
Not usually, but can be if necessary.
Do you have a "No sleeping in the top bunk while the truck is rolling" policy?
Yes, while the truck is in motion students must sleep in the bottom bunk.
What is your policy for handling disputes between trainer and student?
Any trainer / trainee disputes are handled through the trainees assigned dispatcher on a case-by-case basis.
Can you get a non-smoking trainer?
Yes. Trainees are placed based on smoking preference and gender.
What are the company's minimum qualifications to be a trainer?
6 months with the company, no chargeable accidents in past 60 days, no higher than log level 2. Must get driver manager approval.
TruckingTruth's View Of CR England On The Road Training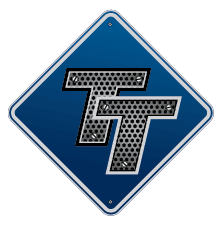 The company paid training program appears to be very comparable to other companies of its size, as is the pay scale for trainees.
Spending about 1 month with a company trainer is a decent amount of time, especially since that's followed by a 45-day period teamed up with a lead driver.