CRST CDL Training Itinerary
CRST sends their drivers through 1 of many separate CDL schools. Only one of these schools, in Cedar Rapids, IA, is owned by CRST and the rest are privately run schools, so each program will differ in how the training is completed. The schools are screened by CRST and are designed to provide students with proper training to obtain a Class-A Commercial Driver's License from the state where the school is located.
You can expect the following to occur at any of the 30 CDL schools CRST contracts to:
DOT Physical Exam; DOT Drug Screen; and an Agility Test will be conducted on the first day of school
20% will be classroom time and 80% will be driving time. Expect to be very busy on a full-time basis
Scheduling will be Mon-Fri, and possibly on a Saturday or Sunday, depending on your training location. A few schools also offer part-time weekend training and/or evening classes. Please ask about these locations.
If you are attending a school out of your state of origin you will be required to transfer your license to the state in which the training school is located.
How long is the training overall?
CDL training will last from 8 to 12 weeks, which starts with 3 - 4 weeks of training for your CDL. That will be followed by a 3 or 4 day orientation session at a CRST terminal within 60 days of graduating CDL school, and a minimum of 28 days and 14,000 miles with a company trainer.
How much time on the range backing up?
This will depend on your exact CDL school, but 80% of your training will be done outside of a classroom. All state minimum requirements will be met.
During the practice range phase, how many students share one truck?
Depending on your school the number of students per truck will vary, but generally there are no more than 4 students per truck.
How much time in classroom?
About 20% of the time will be spent in a CDL classroom. All state minimum requirements for classroom time will be met.
TruckingTruth's View On CRST Training Itinerary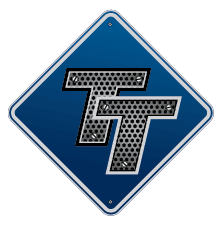 It's tough to give specifics about the CDL training through CRST as they use many different private CDL training companies. However, each program that CRST uses has been researched and is known to provide good training, otherwise CRST wouldn't use them. Basically, CRST does your research into finding a great CDL school for you and will hire you as soon as you complete your schooling and receive a valid CDL.
On The Road Training Itinerary With CRST
Is the training period based on number of days, number of driving hours, number of miles, or some combination?
Required training time will be based upon number of days as well as number of miles driven with a trainer. The minimum number of days required is 28, while the minimum number of combined miles (you and your trainer) is 14,000. The total length of the training program is 8 - 12 weeks. During that time, trainees go out on the road with a trainer for 2 to 3 weeks then take a few days of home time before completing company training.
How much will I be making when I'm on the road with a trainer?
While driving with a trainer you will earn 30 cpm for half of the miles the truck travels. For example:
Drive 4,000 miles per week and earn $600 (2,000 miles X 30 cpm)
Drive 5,000 miles per week and earn $750 (2,500 miles X 30 cpm)
Drive 6,000 miles per week and earn $900 (3,000 miles X 30 cpm)
On The Road Training Policies at CRST
Do they run you and your trainer as a team operation or like a solo truck?
Initially, the truck is dispatched as a solo operation. But within 4 to 7 days the truck will be operated as a team truck.
Is there more than one student per trainer and truck?
No, only one trainee to each training truck.
Do you have a "No sleeping in the top bunk while the truck is rolling" policy?
Yes, all drivers must utilize the bottom bunk while the truck is in motion.
What is your policy for handling disputes between trainer and student?
All disputes are handled on a case-by-case basis. Trainees can contact dispatch 24 hrs per day 365 days per year in the event of an emergency situation. As a worse case scenario, a new trainer will be provided.
Can you get a non-smoking trainer?
Yes, all trainees can specify their smoking preference.
What are the company's minimum qualifications to be a trainer?
All trainers must be approved by both the Operations and Safety Departments. In general, trainers must have a minimum of 6 months to 1yr of OTR experience. This must include four months of winter driving in the last 12 months, to include driving OTR between the months of November and March. Once trainers are approved, they must attend a Lead Driver Class to learn teaching techniques.
TruckingTruth's View Of CRST's On The Road Training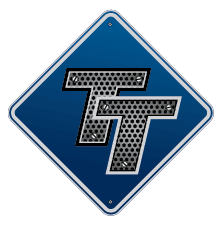 The duration of training and pay during training is about on par with the industry average. You should be in training for approximately one month which is a good amount of time to learn not only how to drive, but how the company operates and how company procedures are handled.