Driver Solutions CDL Training Itinerary
CDL training begins in the classroom during the first week as drivers receive instructions on topics such as: cdl knowledge and permit testing, keeping accurate log books, map reading and trucker atlas trip planning and routing.
Weeks 2 and 3 are spent perfecting driving range exercises and getting some on the road experience behind the wheel. Skills covered during this portion include: right & left turns, shifting techniques, straight line backing, offset backing, parallel parking, other backing exercises
The rest of the time is spent preparing on the street for the final CDL skills test.
How long is the training overall?
Typically, CDL training lasts 3-4 weeks.
How much time on the range backing up?
This varies from student to student. Average time during each session is 45 minutes to an hour until the student is comfortable.
During the practice range phase, how many students share one truck?
This depends upon which location the student is going to for training and the number of students in class at a time. Usually the maximum number of students per truck is 4.
How much time in classroom?
The majority of the first week of CDL training is spent in the classroom. All state minimum requirements are generally exceeded, but typically classroom time is at least 40hrs long.
TruckingTruth's View On Driver Solutions Training Itinerary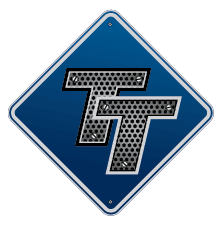 Since Driver Solutions works with several different CDL schools, it's difficult to give an exact itinerary for the program. However, the only schools Driver Solutions works with have been pre-approved by PAM.
In general, all state minimum requirements will be met or exceeded and the schools have a good track record of success.
On The Road Training Itinerary With Driver Solutions
Is the training period based on number of days, number of driving hours, number of miles, or some combination?
It is a combination of days and performance. Typically, this averages around 17 days.
How much will I be making when I'm on the road with a trainer?
During the OTR training phase, student drivers are paid $350/week.
Do they run your trainer and you as a "team" operations or like a solo truck?
Initially, the truck is dispatched as a solo operation. Once your assigned trainer feels you're safe enough to drive alone, the truck will be dispatched as a team operation.
On The Road Training Policies at Driver Solutions
Is there more than one student per trainer and truck?
No, each training truck only has 1 student.
Do you have a "No sleeping in the top bunk while the truck is rolling" policy?
Yes.
What is your policy for handling disputes between trainer and student?
Every driver will be assigned a Driver Manager and he/she will help handle any disputes; which may include assigning the student driver to another Mentor.
Can you get a non-smoking trainer?
Yes, a non-smoking trainer may be requested.
What are the company's minimum qualifications to be a trainer?
Qualifications are all performance based and the best of the best are able to move into Driver Mentor positions within the 1st year.
TruckingTruth's View Of Driver Solutions On The Road Training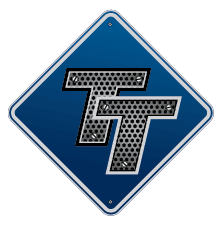 While the initial training pay is a bit lower than the industry average, this should not be a deciding factor. The difference in pay over the duration of your training is insignificant when you consider you'll be averaging a minimum of $45k to $60k within your first 1 to 2 years as a truck driver. Think of this portion of your your career as "Truck Driving University" and don't worry about the initial salary. What's important now is getting you trained and employed so you can make the real money as a solo driver.