Pets & Travelers Policy
Do you allow pets?
Yes, one small dog (under 50lbs.) or cat. Charged \$100 deposit and decrease in pay of 1cpm.
What is the company's rider policy?
One rider 12 years of age or older is allowed with proper company approval and paperwork for insurance purposes.
FFE Transportation Dispatching Policies
Can a new driver run regional or dedicated right after school?
Some drivers can transition directly into regional or dedicated positions immediately, but typically must wait a minimum of 3 to 6 months before these positions become available. Regional and dedicated positions are only given to drivers with a safe driving record and on-time performance.
A relatively new position that has become available at FFE is hauling water to and from oil rigs in the Odessa / Midland, TX area. This is a local tanker truck operation and students must live or relocate to the local area. But if this is something that interests you, they are currently qualifying CDL students to transition directly into one of these local tanker operations. Please note that you must be pre-qualified to transition into this opportunity.
The following regional positions exist:
Southeast: Texas to Florida and as far north as North Carolina, Tennessee, and Arkansas.
Southwest: Texas to California and as far north as Colorado and Utah.
Will there be any NYC? How soon would a new solo driver be expected to go there?
No NYC freight.
Are you forced dispatch? Is the driver given any options for different loads?
To ensure drivers receive the most miles possible all trucks are under forced dispatch.
How often can I expect to be home? For how long at a time?
Drivers who live near major cities may get to the house every 1 to 2 weeks for 1 to 2 days of time off. This is not guaranteed home time and varies greatly depending on the city. OTR drivers should plan to be out for 3 weeks and home 3 to 4 days with a maximum of 5 days off at a time. Home time is earned 1 day home for every week out.
Regional drivers are usually out 2 weeks and home for 2 days but drivers who live near a major interstate or freight lane may see home more often.
Approximately 70% drop and hook freight.
TruckingTruth's View On FFE Transportation Dispatching Policies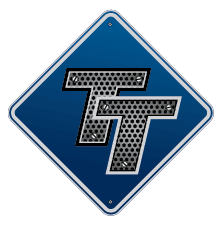 Future opportunities in dedicated or regional freight seems to be available. While regional opportunities are mostly limited to the Southwest and Southeast portions of the United States, dedicated accounts are offered nationwide. Living near major cities and interstates will help land one of these positions and the time required to drive OTR (3 to 6 months) before opportunities become available is fairly generous.
If you're interested in a regional or dedicated position in a relatively short period of time, FFE could be a great option for you.
FFE Transportation Company Driver Opportunities
Do you have a leasing program, and will I be persuaded or incentivized to lease?
Yes, a lease program and a "Drive To Own" program are available for those who wish to become independent contractors. Some incentives include choice of trucks and features (APU's, decals, etc.).
What divisions do you have? (local, dedicated, regional, tanker, flatbed, reefer)
Dedicated and regional opportunities are available in addition to OTR.The fleet mostly consists of refrigerated freight specializing in high value food products, but some dry-van freight (mostly non-refrigerated food) is available.
FFE also recently started running a tanker operation hauling water to and from oil rigs. This is a local position for drivers living near, or willing to relocate to Midland / Odessa, TX
TruckingTruth's View On FFE Transportation Company Driver Opportunities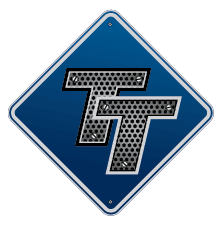 FFE actually stands for Frozen Foods Express, so you can imagine they almost exclusively haul refrigerated freight in the food industry. Few local opportunities are available but regional and dedicated positions appear to open up on a fairly frequent basis.
A lease-to-own program also exists, but as with all other companies, we highly recommend you stay away from any leasing program. The lease program benefits the trucking company much more than it benefits the individual driver.