Knight Transportation CDL Training Itinerary
Week 1: Range Training & Orientation
Range training consists of 40 hours of instruction during four week days. Classroom and secured range pad training at Squire's facility in Phoenix, AZ will allow trainees to learn basic knowledge and to practice off-road skills necessary to pass the CDL test. One qualified range instructor will be assigned to train and evaluate 3-4 trainees on the range. Trainees will learn and practice the following off-road skills during the first week of training:
Equipment pre-trip inspection, backing a tractor, visual search, backing a tractor–trailer, 45 degree dock/offset, parallel parking, and serpentine maneuvers.
Maneuvering skills with a tractor including starting engine, scanning instruments, proper shifting, steering positions, mirror checks, rpm / range control, progressive shifting, double clutch, braking, right and left hand turns and setting the parking brake.
Maneuvering skills while driving a combination vehicle including equipment control, proper coupling, backing, visual search, shifting, turning, space and speed management and hazard perception.
Weeks 2 And 3 - Road Training
After successful completion of range training, trainees will be assigned to train and drive on-the-job with a mentor for approximately two weeks. Trainees run loads between customer locations and will experience life on the road as a commercial driver. The mentor will continue to provide the trainee with the knowledge and skills necessary to pass the road portion of the CDL test. Trainees will learn and practice the following basic skills and develop the following basic knowledge while training on the road:
Safe driving techniques: Training includes skip and shift recovery, visual and traffic checks, speed/space management, lane control, changing lanes, merging and exiting freeways, and the correct use of signals and horn.
Basic inspection skills: Training includes pre-trip inspection, completion of required documentation, backing, vehicle control, visual search, progressive shifting, and communication.
Advanced techniques: Training includes uphill start and roll back, up and down hill up-shift, up and down hill down-shift, curve and passing control, space management, extreme driving conditions, speed management and hazard perception.
How Students Are Graded
Trainees are evaluated daily on their progress during classroom, range, simulator and road training. Trainees are required to pass daily CDL training requirements to complete the state skills tests with 80% accuracy or better. State skills examinations include:
Straight line backing
Pre-trip inspection
Basic control skills
Road test
Trainees will use the same tractor and 53' trailer length they have been pulling on the road for two weeks to pass the State CDL test. Trainees with state test scores below 80% during the first attempt may try again upon approval of Squire Management.
How long is the training overall?
CDL training lasts approximately 4 to 6 weeks and is personalized to meet the needs of individual students.
How much time on the range backing up?
During the first week, students will receive instruction on the backing range. But students will also spend time with backing practice while on the road with their personal trainer.
During the practice range phase, how many students share one truck?
During the first week, students may share a truck with 1 to 3 other students. After the first week, students are assigned their own trainer.
How much time in classroom?
A minimum 40hrs of classroom time is required.
TruckingTruth's View On Knight Transportation Training Itinerary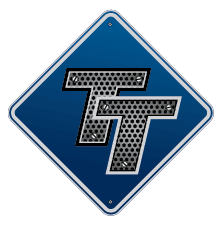 This is a very unique program because your CDL training is done out on the road. There are advantages and disadvantages to this. The main advantage is students will learn in a real world environment instead of a controlled training environment. Students will also receive personalized one on one instruction.
The disadvantage is students will only hear advice from one instructor, instead of hearing advice from multiple instructors like you would at most other schools. Real world training can also be a bit more stressful with fewer opportunities to practice certain maneuvers in controlled environments.
On The Road Training Itinerary With Knight Transportation
Is the training period based on number of days, number of driving hours, number of miles, or some combination?
Training is custom tailored to each individual driver. However, training generally lasts 4 to 6 weeks.
How much will I be making when I'm on the road with a trainer?
You will earn a base salary of $400 per week while with your trainer.
On The Road Training Policies at Knight Transportation
Do they run your trainer and you as a "team" operation or like a solo truck?
All training trucks are operated as solo trucks. No team driving.
Is there more than one student per trainer and truck?
No, training trucks are always one student one instructor only.
Do you have a "No sleeping in the top bunk while the truck is rolling" policy?
Yes, and most of the time, no driving will be done with anyone in the sleeper at all.
Can you get a non-smoking trainer?
Yes, you may choose either smoking or non-smoking trainers.
What is your policy for handling disputes between trainer and student?
Student drivers and trainees check in weekly with their assigned fleet manager and discuss their progress and any issues. They may also contact a dispatcher 24/7/365 for any emergency issues. If a new trainer is needed, one will be provided.
What are the company's minimum qualifications to be a trainer?
While the minimum is 6-months experience, most trainers have a minimum of 1 year of safe driving experience and a proven customer service track record.
TruckingTruth's View Of Knight Transportation On The Road Training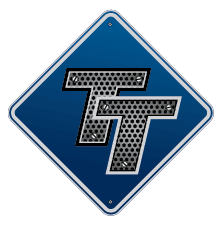 The training program at Knight is about average in terms of pay and duration. One major advantage to Knight's training program is that they do not operate a training truck as a team truck. Most other training companies have the trainee drive while the trainer sleeps and vice versa. Knight appears to have a fantastic training program overall and we see don't see any major issues to be concerned with.