MCT Transportation CDL Training Itinerary
Quick overview of MCT's training schedule
The first week is usually spent studying for the CDL written exams so that students can obtain a CDL driving permit. The next 2-3 weeks are spent driving in real-world conditions on city streets and highways as well as practicing on a training pad for precision maneuvers. Students will also learn how to pass a pre-trip inspection and learn the basics of driving safety and vehicle maintenance.
How long is the training overall?
CDL training lasts approximately 3 to 4 weeks and is personalized to meet the needs of individual students.
TruckingTruth's View On MCT Transportation Training Itinerary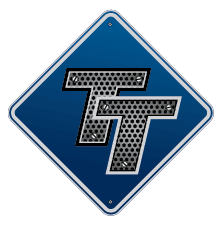 This is a very unique program in that CDL training program in that you are actually attending a private CDL school, yet, MCT is covering the tuition costs. This school is best for those who would like to attend a private school with a guaranteed job upon successful completion. There will still be some expenses, but it's a much cheaper option than most other private CDL schools since MCT is covering your tuition. All you need to do is cover transportation, lodging, and basic living expenses. As long as you graduate successfully, MCT will hire you. It's the best of both worlds, the security of a company sponsored program with the treatment of a priave CDL school.
On The Road Training Itinerary With MCT Transportation
Is the training period based on number of days, number of driving hours, number of miles, or some combination?
After CDL training is complete, drivers are hired on as actual employees of Midwest Coast Transport and must drive 10,000 miles with a certified company trainer. This generally takes about 4 weeks.
How much will I be making when I'm on the road with a trainer?
Trainees earn a flat salary of $350 per week during training.
On The Road Training Policies at MCT Transportation
Do they run your trainer and you as a "team" operation or like a solo truck?
Initially, trucks are operated as a solo unit. Once the trainee and trainer feel ready, the truck is operated as a team dispatched truck.
Is there more than one student per trainer and truck?
No, training trucks are always one student per one trainer on one truck.
Do you have a "No sleeping in the top bunk while the truck is rolling" policy?
Yes, MCT has a very strict policy against anyone sleeping the top bunk while the truck is in motion.
Can you get a non-smoking trainer?
Yes, you may choose either smoking or non-smoking trainers.
What is your policy for handling disputes between trainer and student?
Trainees may contact dispatch 24/7/365 if any problems are encountered and a new trainer will be issued if What are the company's minimum qualifications to be a trainer?
What are the company's minimum qualifications to be a trainer?
While the minimum is 6-months experience, most trainers have a minimum of 1 year of safe driving experience and a proven customer service track record.
TruckingTruth's View Of MCT Transportation On The Road Training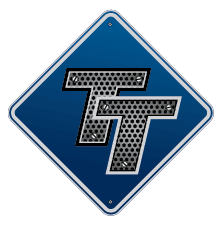 The training program at MCT is about average in duration and should be a great foundation. While the training pay is a bit under the industry average, we feel this shouldn't matter much as training generally only lasts about a month.