Millis Transfer Company Driver Pay
How much will I be making once I'm running solo in my own truck?
Millis also offers a "per diem", or "Tax Advantage" pay scale as they call it: More on Millis Transfer's Pay Scales
You can also learn more about Millis Transfer Driver Pay Here.
Starting Solo Pay: 43 cpm
3 Years Experience: 46 cpm
1 Year Experience: 44 cpm
4 Years Experience: 47 cpm
2 Years Experience: 45 cpm
5 Years Experience: 48 cpm
Safety Bonus:
All drivers will receive 0.01 per mile safety bonus per quarter, 0.01 per mile annually, regardless of the pay plan chosen.
Detention Pay:
If you have an on-time pick up or delivery, and are not loaded or unloaded within 90 minutes upon arrival, Millis will pay you $20 per hour, paid in 15 minute increments.
Per Diem Pay Program
Millis' per diem program has been in place for over 20 years. We want to support your needs while on the road and help you take home as much weekly pay as possible.
Orientation Pay
We want to make the transition to Millis as easy as possible and now provide orientation pay to help cover expenses.
Misc. Pay
Layover Pay: Millis drivers receive $100 minimum, or more, depending on the circumstances.
Driver loading or unloading pay: $45 to $120
Stop Pay: $15 for all stops except the first location
NY / Long Island Pay:
$100.00 for any loads that pick up or stop off in New York City or Long Island.
Referral Bonus
Millis drivers who recruit new drivers to the company will be paid $500 PLUS $.02 CPM for up to one year.
Sign-on Bonus
Drivers will receive $250 bonus after delivery of first load and then at 4 months, 8 months and 12 months drivers receive another $250, totaling $1000.
Holiday Pay
$50.00 to be paid for the following holidays, only applies to per-diem drivers:
Easter
Memorial Day
July 4th
Labor Day
Thanksgiving Day
Christmas Day
When will I receive pay increases?
Drivers will get increases of $.01 CPM yearly.
Do you offer a fuel bonus?
Yes, if drivers maintain above average fuel mileage, they share in the savings. The amount varies depending on the number of gallons saved, but increases start at 1/2cpm and increase from there.
Millis Transfer Company Driver Benefits
What health insurance and benefits do you have?
Group discounted health, dental, vision and 401k with company match up to 30%
What is the average cost of benefits?
Variable depending on the type of coverage selected, but the costs are competitive.
How long until you qualify for benefits?
There is a 60 day waiting period for drivers to become eligible for benefits.
What about vacation pay?
Millis Transfer offers three weeks paid vacation after one year of service with the company. One week must be used away from work. Any additional time earned can be cashed in – up to one week per quarter. This allows our drivers and their families to have the options that are best for their unique needs.
TruckingTruth's View On Millis Transfer Driver Pay And Benefits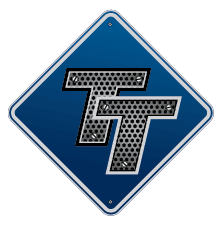 Starting pay per mile is above average, especially for a dry-van carrier. Pay increases are not as frequent as other companies so it evens out after a few years.
Vacation pay and holiday pay are also a bit more liberal. In general, the pay and benefit package offered seem to be competitive for the industry.