Raider Express CDL Training Itinerary
Describe the schooling itinerary a bit:
200 total hours between classroom, truck, and lab training.
How long is the training overall?
4 weeks.
How much time on the range backing up?
This is broken up into phases, the school phase is 3 days. Followed by OTR training and then additional days of backing during a students safety check prior to being assigned their own truck.
During the practice range phase, how many students share one truck?
3-4
How much time in classroom?
Weeks 2, 3, & 4 all days are split between truck and classroom.
TruckingTruth's View On Raider Express Training Itinerary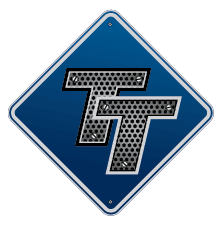 Raider Expresses CDL school is a bit on the longer side at 200 hours, which gives new drivers plenty of time to prepare for their exam.
Raider Express also pays CDL students $1000 while in school, to help cover food and any other expenses.
On The Road Training Itinerary With Raider Express
Is the training period based on number of days, number of driving hours, number of miles, or some combination?
Combination that usually equals 28 days.
How much will I be making when I'm on the road with a trainer?
$.10 per mile for ALL paid miles.
On The Road Training Policies at Raider Express
Do they run your trainer and you as a "team" operations or like a solo truck?
Basically like a driver and a half. Enough miles to keep you busy but still enough time to get the right type of training.
Is there more than one student per trainer and truck?
No, one student per trainer & truck.
Do you have a "No sleeping in the top bunk while the truck is rolling" policy?
No.
What is your policy for handling disputes between trainer and student?
Case by case but Raider puts a lot of effort into pairing students with the best fit for a trainer. Being a smaller company they are able to match up our trainers/students strengths and weakness to give them the best chance to succeed.
Can you get a non-smoking trainer?
Yes, and is the first match-making criteria for finding a trainer.
What are the company's minimum qualifications to be a trainer?
Generally speaking 1 yr OTR experience, clean driving record and clean status with all company departments.