Stevens Transport CDL Training Itinerary
CDL schooling lasts for approximately 3 weeks. The first week is mostly spent in a classroom environment reviewing the CDL study guide and preparing for the CDL written exams. Classroom is a minimum of 40hrs but usually is more than that. The CDL written exams must be passed in order to obtain a CDL driving permit. Those who are unable to obtain a driving permit will be unable to drive until they are able to pass the exams. Students need to have at least $70 for CDL testing and licensing fees.
The remaining 2 weeks are spent driving and practicing precision maneuvers on the special training course as well as studying pre-trip procedures. Students will gradually drive in more congested areas over time, eventually traveling on expressways, visiting truck stops, crossing open DOT Weigh Stations, and navigating city streets.
After 2 weeks of driving and practicing precision maneuvers, students will take their driving exams with a DOT examiner. Upon successful completion, students will obtain their CDL and will be immediately hired by Stevens Transport and placed into the paid company training program.
How long is the training overall?
The CDL course lasts 3 weeks in total (6 days per week).
How much time is spent on the range backing up?
Students normally rotate between road driving and backing maneuvers. During the two week driving phase of training, approximately 50% of the time will be spent refining backing skills. However, if a student needs more instruction in one area or another, this can be tweaked.
During the practice range phase, how many students share one truck?
A maximum of 4 students share one truck.
How much time is spent in a classroom?
There will be a minimum of 40 hrs in the classroom, but normally students exceed this minimum.
TruckingTruth's View On Stevens Transport Training Itinerary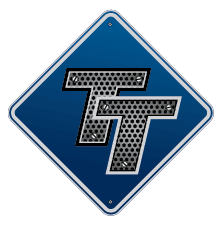 Our overall impression of the CDL training program is positive. Many company sponsored CDL training programs seem to place a lot of emphasis on getting drivers licensed as quickly as possible. While the Stevens Transport CDL program is still faced paced, it's a bit more lengthy than other programs. Three weeks is a very good duration for a CDL training program.
On The Road Training Itinerary With Stevens Transport
Training is about 8 weeks long and is split between two phases. The itinerary is as follows:
Phase one (they call it orientation 1) includes 3 days at the Dallas, Texas terminal to go through basic orientation and take a relaxed skills review test where they determine if you need additional training before heading out.
You will then head out with a trainer for 5 to 6 weeks (minimum of 35 days) and a minimum of 8,000 miles driving. During this time, you must travel over three mountain passes and drive in all five regions of the country. You also have to successfully back into a dock in the northeast region of the United States. While Stevens does everything they can to complete this phase in 35 days, if it takes longer, you will continue receiving your normal training pay.
The second phase (called orientation 2) requires you to spend 2 days of classroom training at the Dallas, TX terminal while still collecting your usual training pay. The classroom training goes over proper trip planning, how to correctly read maps, and how to operate the Thermo King trailer refrigeration units. You will also take another skills test to see what kind of progress you're making.
After classroom training, you'll be placed with a finisher trainer for three additional weeks. During this time, you will be in control of all major decisions with your trainer there to only oversee everything. Trip planning, routing, paperwork, and all other aspects of the job are your responsibility. Once you've done this for 3 weeks, you are then returned to Dallas for another couple days of classroom training, perform a driving test, and are issued a solo truck.
On The Road Training Policies at Stevens Transport
How much will I be making when I'm on the road with a trainer?
$350 per week for the entire duration of training. Trainees may earn additional bonus pay if they choose to load or unload freight.
Do they run your trainer and you as a "team" operation or like a solo truck?
Trucks can be dispatched as both solo or team operations depending on available freight.
Is there more than one student per trainer and truck?
No, there is only 1 student per training truck.
Can students sleep in the top bunk while the truck is moving?
No, nobody may sleep in the top bunk while the truck is in motion.
Can you get a non-smoking trainer?
Yes, a non-smoking trainer may be requested.
What is your policy for handling disputes between trainer and student?
Students have the option to change trainers at any time for any reason, no questions asked. But if a reasonable explanation is not given, trainees will forgo their training pay until a new trainer can be assigned.
What are the company's minimum qualifications to be a trainer?
Trainers must have at least 1yr of driving experience and 90,000 miles with no major accidents and a good safety record.
TruckingTruth's View Of Stevens Transport On The Road Training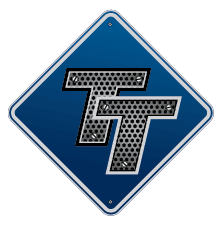 The company paid CDL training program at Stevens Transport appears to be a very good program. It is well structured with checkpoints during your training to be certain you are learning correctly and are being prepared for a successful career. You are also allowed to change trainers at any time for any reasons which is a rare benefit.
While the training pay is a bit low compared to the industry standard, remember that training is only temporary. You'll likely make $30,000 to $35,000 your first year and even more during subsequent years. So the temporary training pay should not influence your decision one way or another as it's fairly irrelevant in the long term.