Swift Transportation CDL Training Itinerary
Depending upon which location you attend, the course may be 2 or 3 weeks long.
Two Week Course Itinerary
For the 2 week long courses, you will spend a week at home taking online training modules for one week. At the end of the online modules, you will go to your local Department of Motor Vehicles and take the CDL written exams. Upon successful completion of the written exams, you will be issued a CDL-A permit and can then attend the Swift 2-week driving academy.
Once a student arrives at the Swift training academy, there will be 2 weeks of instruction consisting of classroom, driving, and backing maneuvers. Usually, 4 days are spent in the classroom with the remainder of the time mostly spent driving with a few hours of additional classroom mixed in. The driving academy operates 11 hours per day, 6 days per week. Hours are generally from around 5am to 4pm, so expect to be up early.
Three Week Course Itinerary
For the three week course, students do not arrive with a CDL permit and do not take the online course. All studying and CDL written exams are conducted during the first week of instruction. After that time, the itinerary is identical to the two week course.
How much time is spent on the range backing up?
About 10 days are spent both driving and practicing backing maneuvers.
During the practice range phase, how many students share one truck?
Normally there are no more than 4 students per truck and students rotate to allow for equal driving time.
How much time in classroom?
A minimum of 40 hours are spent in the classroom. In addition, some students may complete an online training module from home before heading to the Swift Driving Academy.
TruckingTruth's View On Swift Trucking School Training Itinerary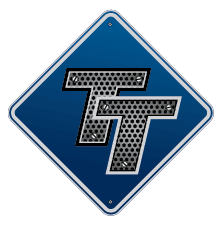 The duration of CDL training is about on par with other company sponsored programs. It's a very fast paced CDL course and you should expect a lot of information and learning in a very short period of time, so be prepared. The number of hours spent both in the classroom and driving trucks are comparable to the other company sponsored CDL programs we've reviewed.
Also note the very early schedule. We were told classes usually start at 5am and you do not want to be late to class. It's extremely important to arrive on time each and every day.
On The Road Training Itinerary With Swift Trucking School
Is the training period based on number of days, number of driving hours, number of miles, or some combination?
Time spent with a company trainer is based upon number of driving hours. Trainees need a minimum of 200-300 hours before they are eligible to run solo. Generally, this takes about 5 to 6 weeks.
How much will I be making when I'm on the road with a trainer?
Weeks 1 - 4 = $450 per week
Weeks 5 - 6+ = $550 per week (if necessary)
On The Road Training Policies at Swift Trucking School
Do they run your trainer and you as a "team" operation or like a solo truck?
For the first week or so, trucks are only dispatched solo freight. Gradually, trainees will begin driving more and more each day. The trainer will make the ultimate determination of when to switch over to a team truck.
Is there more than one student per trainer and truck?
No, all training trucks only have one trainee.
Do you have a "No sleeping in the top bunk while the truck is rolling" policy?
Yes, while the truck is in motion all trainees sleep in the bottom bunk.
What is your policy for handling disputes between trainer and student?
Trainees are required to call their personally assigned Driver Manager at least once per week to check in and discuss the progress they are making in the training program.Any issues can be discussed at that time, or trainees may call the main dispatch line to discuss any issues at any time. Disputes are handled on a case by case basis, but if a new mentor is needed one will be provided.
Can you get a non-smoking trainer?
Yes, trainees may request to have a non-smoking trainer.
What are the company's minimum qualifications to be a trainer?
All trainers must have at least 1 year of experience and have an acceptable service and safety record.
TruckingTruth's View Of Swift Trucking School On The Road Training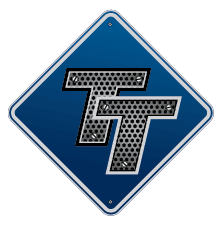 Training pay and training duration is very comparable to other company training programs. We find that 4 to 6 weeks of training is the "sweet spot" as far as training duration is concerned and Swift fits right into that time frame.
It's also good to see that the first week of training, the truck is dispatched as a solo operation. Many other companies start their trainees off in a team dispatched truck right away.