Veriha Trucking CDL Training Itinerary
Arrive Sunday evening to your accommodations made by Veriha. Class starts Monday morning to complete all employment paperwork and then begin classroom instruction. The first 3 weeks are spent in Marinette with their State Certified Instructors. You will have a great mix of classroom education, range time, and simulator training.
On the range you will be perfecting your pre-trip and backing skills. As you advance in your training you navigate on the roadways and may be hauling freight with one of their trainers as you are preparing for your CDL road evaluation.
After passing your CDL road test you will be paired up with a Veriha VIP trainer for a 1:1 live experience hauling freight. Skill repetition will give you the experience to be a successful solo driver. You will complete a minimum of 8,500 miles.
This is an extremely fast-paced approach to training and you will receive the full introduction to the lifestyle that is needed to be successful in trucking. Our focus is on safety and productivity.
How long is the training overall?
The training program averages 8-10 weeks prior to running solo. As a solo driver you can expect 2 years of continuing education to ensure your success.
How much time on the range backing up?
After classroom, the remaining 2.5 weeks is skill development on the range and road skills. A typical day is an hour of pre-trip, an hour of road skills and the rest backing skills on the range. The Instructor will tailor the day's plan to the needs of the class.
During the practice range phase, how many students share one truck?
Their goal is to have no more than 4 students per truck with the instructor; however, when one student is backing another truck is available on the range for the other apprentices to work on their pre-trip.
How much time in classroom?
Their program is designed to be hands on and 1-2 days of the first week are spent in the classroom with the rest of the training taking place in/around the truck.
TruckingTruth's View On Veriha Trucking Training Itinerary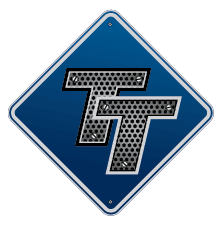 The goal of this program is to get the students handling the rigs out on the highway as quickly as possible. In the past, many of these programs would have students practicing in a parking lot with shifting and backing for two or three weeks, along with a little bit of local driving, before attempting to take their CDL exam.
Nowadays, this is the preferred way of training new drivers. You'll get your permit and immediately go out on the road hauling freight with a trainer before returning to take your CDL exam. This is a very intense way of training new students but we like that. You will find out quickly if you have what it takes to make it in this industry and you'll be much better prepared to take the driving portion of the CDL exam when you return.
On The Road Training Itinerary With Veriha Trucking
Is the training period based on number of days, number of driving hours, number of miles, or some combination?
The training program is based on 3 weeks of range/instructor, at least 8,500 miles with trainers, and 1 week of over the road co-driving with another student.
How much will I be making when I'm on the road with a trainer?
Students will receive $100 per day, up to $500 per week, while you're on the road with a trainer.
Do they run your trainer and you as a "team" operations or like a solo truck?
Our apprentice's and students are always ran as a solo truck. At no time during your training will you ever be expected to "team drive".
On The Road Training Policies at Veriha Trucking
Do students share a truck?
Yes and no. When you are with your training it is one on one with your trainer. The final phase of your initial training will pair you with another apprentice for a CO-Driving Phase. This is NOT a team operation and the truck will continue to run as a solo truck with apprentices splitting all duties associated with the truck equally for 1-2 weeks depending on what level that each apprentice is performing at this time.
Do you have a "No sleeping in the top bunk while the truck is rolling" policy?
Yes, they have a no sleeping in any bunk while the truck is rolling policy.
What is your policy for handling disputes between trainer and student?
Disputes are handled on a case by case basis by management, and Veriha Trucking abides by federal guidelines regarding a hostile work environment.
Can you get a non-smoking trainer?
Yes, a non-smoking trainer may be requested.
What are the company's minimum qualifications to be a trainer?
Trainers are selected based on their Commercial Motor Vehicle driving history, clean and safe record (both driving and operationally), their ability to pass their "Train the Trainer" course, and they must have a passion to see students/apprentices succeed.
TruckingTruth's View Of The Veriha Trucking Academy Training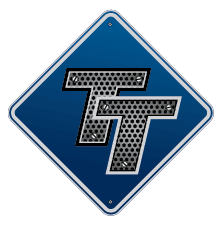 This is also a great setup. You'll be dispatched as a solo truck with your trainer, which means the student won't have to try to sleep while the trainer is driving. This method is far less stressful on the student.
It's also a great idea to have two students team together for a short time to help each other get used to that initial time on the road making decisions for yourself. The truck will still be dispatched as a solo truck, preventing you from having to sleep while the truck is rolling.