Wil-Trans CDL Training Itinerary
Describe the CDL school itinerary: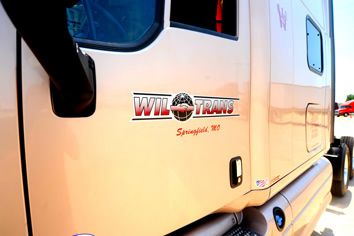 Arrive on a Monday morning for drug screens/physicals and prepare with in-house instructors to take the CDL permit test. Once you have your CDL permit, you get in a truck and begin hands-on training with trainers. Covered will be shifting, vehicle inspections, backing maneuvers, and safe driving.
Friday, you hit the road with your personal CDL Instructor for one-on-one, on-the-job training. You will spend the next two weeks over-the-road working on your pre-trip, backing, and driving skills. You will receive a minimum of 75 hours behind-the-wheel drive time and 120 hours of total instruction
After training and learning about the industry over-the-road, you will return with your instructor to take your CDL driving exam. Once you have your CDL, you complete 30,000 miles over-the-road with a trainer before getting your own truck.
How long is the training overall?
CDL school is 3 weeks.
How much time on the range backing up?
During your first week you will dedicate an entire day to backing skills. You will receive one-on-one training and instruction while backing up. You and your over-the-road instructor will spend time working on backing before you leave on Friday to make sure you are both comfortable before you head out.
After you hit the road, the student and trainer will be asked for weekly evaluations in multiple categories to ensure there is a sufficient amount of hands-on training in backing.
During the practice range phase, how many students share one truck?
1-2 student per truck.
How much time in classroom?
The program is designed around hands-on training in the truck. The first two days will primarily be classroom, while the bulk of the training from there on out will be in the truck.
TruckingTruth's View On Wil-Trans Training Itinerary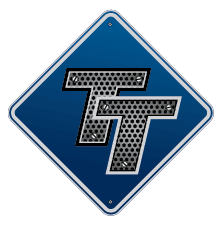 The CDL school itself is on the shorter side at only 3 weeks. Their class sizes also seem to allow for more individualized instruction.
Wil-Trans program is kind of unique in that the classroom time is held to a minimum. The vast bulk of the program will be spent in the truck or on the range. They emphasize a "hands-on" approach, which seems to be working just fine.
On The Road Training Itinerary With Wil-Trans
Is the training period based on number of days, number of driving hours, number of miles, or some combination?
The training program is based on safe completion of verifiable miles. (30,000 miles with trainer).
How much will I be making when I'm on the road with a trainer?
For your first 10,000 miles, you will be paid $.12cpm or a guaranteed $600 per week, whichever is greater.
For your final 20,000 miles, you will be paid $.14cpm or a guaranteed $700 per week, whichever is greater.
On The Road Training Policies at Wil-Trans
Do they run your trainer and you as a "team" operation or like a solo truck?
Initially, before you have a CDL, your trainer acts as an instructor while you drive. Once you have a CDL, there is an evaluation period of approximately 2,500-3,000 miles where the trainer ensures that the student is adequately trained to perform as a team.
Is there more than one student per trainer and truck?
No.
Do you have a "No sleeping in the top bunk while the truck is rolling" policy?
Yes.
What is your policy for handling disputes between trainer and student?
Disputes are handled on a case by case basis by management. Great efforts are made to ensure that compatible personality types are matched between student and trainer. Wil-Trans also abides by all federal guidelines related to hostile work environment.
Can you get a non-smoking trainer?
Absolutely, non-smoking trainers may be requested.
What are the company's minimum qualifications to be a trainer?
Trainers are selected according to tractor-trailer history, safe driving records, and ability to pass our trainer driver course. Our training department is very carefully selected and held to above average standards.
TruckingTruth's View Of Wil-Trans On The Road Training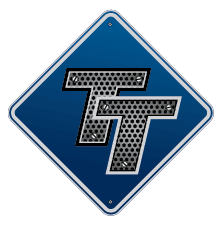 Wil-Trans on-the-road training period could take around 3 months, which is longer than most programs. Wil-Trans places a high value on making sure that new drivers are safe and fit for the road.
Most of the on-the-road training will be as a team, but by then you will have had a lot of time behind the wheel.