XPO Logistics CDL Training Itinerary
Describe the schooling itinerary a bit:
CDL training is a 160 hour, fully accredited course through a community college or a truck driving school located near Joplin, MO. School will include classroom, range maneuvers and road driving.
How long is the training overall?
School will be 4 to 5 weeks long depending on student progress and available test dates. Most drivers test within their 4th week.
How much time on the range backing up?
Range time will vary based on progress and student need.
During the practice range phase, how many students share one truck?
Typically, there are 3 to 5 students per truck. Class size varies each week not to exceed 10 per school.
How much time in classroom?
The majority of classroom activity occurs within the first week. The course is an applied learning program.
On The Road Training Itinerary With XPO Logistics
Is the training period based on number of days, number of driving hours, number of miles, or some combination?
The student training period is a minimum of 7500 miles. Typically, this is 3 to 4 weeks on the road with and experienced driver finisher.
How much will I be making when I'm on the road with a trainer?
Students make 26 cpm during their training period. Miles per week will vary, but most average $600-650 gross per week.
On The Road Training Policies at XPO Logistics
Do they run your trainer and you as a "team" operations or like a solo truck?
Truck is dispatched in solo miles. Student will drive all miles while training. Driver finisher will sit in the passenger seat acting as coach.
Is there more than one student per trainer and truck?
Training is one on one.
Do you have a "No sleeping in the top bunk while the truck is rolling" policy?
No. While training, one driver will sleep on the lower bunk and one will sleep on the upper bunk. Both drivers will sleep at the same time.
What is your policy for handling disputes between trainer and student?
Disputes between the finisher and the student are handled on a case by case basis.
Can you get a non-smoking trainer?
Students are given the option of smoking or non-smoking finishers.
What are the company's minimum qualifications to be a trainer?
Driver finishers must have a minimum of 1 year driving experience, have 1 year of service with the company, maintain a clean safety record, and complete a driver finisher class.
TruckingTruth's View Of XPO Logistics CDL Training Itinerary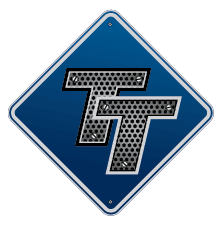 CDL school and on-the-road training length is pretty typical of company-sponsored programs, as is the training pay. XPO does not operate an actual school, but contracts with schools in the Joplin, MO area.
Finishing trainers are required to have at least a year of experience, and a year with XPO, in order to train students, which is more than many of the other programs require.