If you're considering a paid CDL training program (also referred to as company-sponsored training) TruckingTruth will help you learn more about each program by putting you in touch with recruiters today.
Fill out the quick application below and you will be contacted today by Paid CDL training programs from your area. There is no obligation to enroll whatsoever. This is simply a free service provided by these companies through TruckingTruth.
Would you like to learn more about the differences between private CDL training and paid CDL training?
TruckingTruth Recommends Paid CDL Training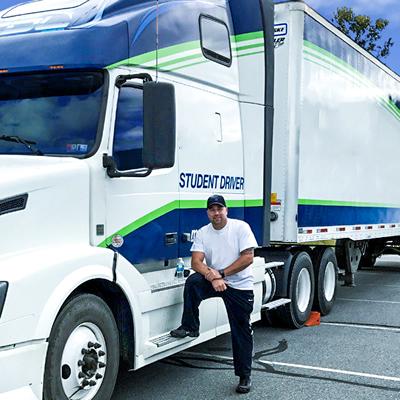 Paid CDL training programs are truck driving schools operated by trucking companies. These schools will cover the cost of tuition up front and require little or no money to get started. The company will hire you upon completion of the training.
Some companies will require tuition payments after you begin working for the company, some will not. All paid CDL training programs will require you to work for the company for a period of time after completion of your training, usually between 8 months and one year.
Private CDL schools are independent schools which are not owned or operated by any trucking company. They require tuition to be paid up front and you will be able to work for any trucking company willing to hire you upon completion of their training.
Both types of schooling are perfectly legitimate ways of getting your CDL training, but at TruckingTruth we feel paid CDL training offers several significant advantages over private CDL training.
See this article by Brett Aquila of TruckingTruth: