Blogs By Author

Blogs By Tag
This is part 1 in a multi-part series on choosing a truck driving company and being happy and successful in the industry. I will be adding a new part each day or so for the next week or two, so stay tuned!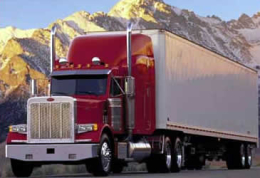 As you are likely aware, there are easily tens of thousands of trucking companies nationwide. There are some as small as one truck, and some that have tens of thousands of trucks. There are local, regional, and over the road companies, and some that are a combination of two or even all three. There are tanker, flat bed, reefer, dry van, dump, and a multitude of other types of trucks you can drive. There are companies that specialize in one type of truck, and some that have a combination of several different types.
So with all of these choices presented to you, how do you know where to go next with your career? To tell you the truth, it's not that hard. Here are some of the key points we will be focusing on in this series that will help you choose the trucking company you would like to work for. Once you can answer these questions you will be able to narrow your choices down to a much smaller pool of trucking companies and then you can pick the one that seems right for you.
How often would you like to get home?
What areas of the country would you like to run in?
What would you like your work duties and lifestyle to be like?
What size company would you like to work for?
Let's start this series by debunking a few myths and giving you some generalizations and insights into all trucking companies, the trucking industry in general, and you as a driver - and what you can do to put yourself in the best position to be happy and successful. Without understanding these factors, all of the rest of the above questions will not help you be happy and successful at any company you choose.
The Elusive "Best Trucking Companies" and the Mythical "Perfect Trucking Company"
Let me make one important generalization first. There is no such thing as the "perfect company" or the "best company to work for." To be more precise, you could label a company "the perfect company for me" or "the best company for me," but there are no "best trucking companies" or "perfect trucking companies" for everyone. At times, I have worked at companies that I would not have recommended to other drivers, but I absolutely loved working there! I really had it made! And then at other times, some of the best trucking companies I have ever worked for were just a nightmare for a small percentage of the other drivers. Why? There are a number of reasons for this.
The Trucking Industry Is Very Dynamic
For starters, trucking companies and the trucking industry itself are very dynamic and the competition is fierce - both within your own company and between the companies themselves.
Competition and Politics Within Each Trucking Company
Different Divisions Working Together, or at Times, Working Against Each Other
Trucking companies, especially the larger ones, are often comprised of many different divisions that all must work together, but at times by nature must work against each other. For example, many companies have dispatchers and load planners. The load planners will generally decide, with some input from the dispatchers, which trucks get assigned to which loads. The dispatcher's main job is to handle all communication with their drivers and convey information to the load planners about the driver. The dispatcher can "campaign" for certain loads for certain drivers. Maybe one driver has had four straight runs in the northeast, so he/she can let the load planner know that it's time to give that driver a run to a different region. Or maybe a certain driver has been running really hard and isn't feeling well, but can still handle a short run for the day. The dispatcher can let the load planner know this. As you can see from this example, the two divisions - dispatchers and load planners - must work together for the good of everyone.

On the other hand, you have the logbook department. Man, I cringe just saying "logbook department. "It's like the principal's office of the trucking world. You never just go there to say "hi" or see whassup. You go there knowing bad things are about to happen to you!
Anyhow, the drivers, dispatchers, and possibly the load planners - depending on the structure of the company - are mostly looking to get as many miles as possible. For some of them, that means cheating the logbook at times - many times for some drivers (innocent look on this writer's face). So the logbook department by nature must keep the dispatchers and drivers in check. Even though the more miles you run, the more money you'll make, you still have to abide by the Federal Hours of Service Rules - and so the logbook department must at times work against what the drivers and dispatchers would like to do.
Competition Within The Company
Most drivers get paid by the mile. So the more miles you run, the more money you make. Oftentimes, dispatchers and load planners may get paid bonuses or commissions based on the number of miles their drivers are getting, or at least the efficiency at which their drivers are executing their loads. Things like on-time service and deadhead (empty) miles factor heavily into their final rating. So everyone is looking to make all the money they can make by generating the best statistics for themselves.
Well, this naturally breeds competition within a company. Dispatchers are jockeying for the best loads for their drivers, and the load planners are trying to run things as efficiently as possible. In the meantime, drivers are pushing their dispatchers for the best loads they can get. Well, there are only so many "desirable" loads to go around - so who gets the best ones? It depends on a number of factors:
Efficiency - the load planners want to keep the deadhead miles to a minimum
Reliability - dispatchers and load planners want to make sure the hardest running, safest, and most efficient drivers get assigned the most important or most difficult freight so that the chances of on-time, safe service are as good as they can be
Individual Driver Circumstances - They have to take into account how many hours a driver has available, how the driver is feeling, what types of loads the driver has been getting recently, and whether or not the driver is due for home time soon, among other factors
Politics - unfortunately this is one of the realities of truck driving - or life in any company. Whether or not the driver gets along with the dispatcher, and whether or not the dispatcher gets along with the load planners will be a factor in determining who gets what loads. Should this be a factor? Ideally, no. But it is. That's the reality - and an important one. If you refuse to accept this reality based upon your ideals, then you'll soon find out the hard way just where your ideals end and the realities of the job take over.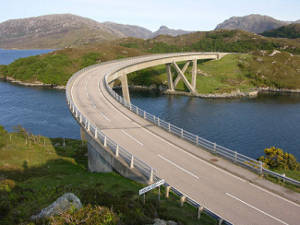 So as you can see from these few examples, competition, cooperation, and politics can play heavily into your success and happiness as a truck driver in any company. The next topic I will cover will discuss what the driver can do to help his/her chances of finding success and happiness within any company you may be working for, including how you will be affected by the people you surround yourself with, how important it is to get to know the right people, and the proper attitude and expectations a driver should have.
Any and all comments are very welcome and appreciated! If you'll tell us what you think, we can improve our site and the content we produce for you! Thanks!