Choosing A Truck Driving Job Part VIII: Talking With The Right People
In part one of our series, Choosing A Truck Driving Job Part I: Factors That Effect All Companies, we talked about different factors and considerations which will affect your experience at any company you go to work for.
In part 2, Choosing A Truck Driving Job Part II: You and "Your People" Are The Most Important Factor, we talked about surrounding yourself with the right people, understanding factors that affect the freight you'll be getting, and things you can do to put yourself in the best position to succeed.
In part 3, Choosing A Truck Driving Job Part III: How Your Family and Lifestyle Will Affect Your Choice, we considered your personality and lifestyle. Are you married? Do you have children? Do you love adventure? How long would you like to be away from home? These questions all figure into the process of choosing the right truck driving job.
In part 4, Choosing A Truck Driving Job Part IV: Advantages of Large Trucking Companies, we of course talked about the advantages of working at a large trucking company.
In part 5, Choosing A Truck Driving Job Part V: Comparing Large Trucking Companies To Small Ones, we compared working for companies of different sizes.
In part 6, Choosing A Truck Driving Job Part VI: Dry Van and Refrigerated Companies, we talked a little bit about life on the road with a dry van or a refrigerated carrier.
In part 7, Choosing A Truck Driving Job Part VII: Tankers and Flatbeds we talked a little bit about life on the road with a flatbed or tanker carrier.
Now, in our final installment of this series, we'll talk about finding out some good information about any company you are interested in working for.
Getting The Right Information From The Right People
There are three main groups of people that you will be speaking with when you are considering working for a particular trucking company. They are:
The company's drivers
The company's mechanics
The company's recruiters
Knowing each group's agendas and viewpoints will help you ask the right questions, and interpret the quality of the responses you get.
Speaking With Company Drivers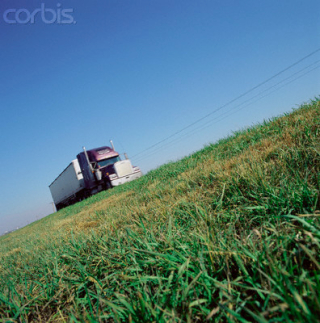 One of the best ways, in my opinion, to really find out what life is like on the inside of a company you are considering applying to is to talk with some of the drivers and mechanics that work there. It's simple to do, it's incredibly effective, it makes perfect sense that a company's current drivers would know best, and you're going to be pleasantly surprised at the honesty you'll get!
Now please be aware of one thing, though....often times, a company will offer a referral bonus to any employee that refers a driver to the company. Often times it's quite significant...in the area of $500. So when you begin talking with a truck driver or a mechanic, make it perfectly clear that you are looking for an honest opinion, not a sales pitch. If you were looking for propaganda you could simply talk to their recruiting department. If they seem rather persistent about wanting to give you their name and truck number so that they can make money for recruiting you, simply thank them for their time and try to find someone else.
But most of the time you will get a brutally honest opinion. Truck drivers often tend to look out for other truck drivers. We all live the same kind of lives and face the same difficulties, so the last thing we should want to do is make life difficult for one another. I've been asked many hundreds of times about my experience working for a particular company. I have never once given out my truck number or name, nor have I ever received a nickel in referral money. Often times guys were so appreciative of my time and honesty that they asked me for the info, knowing I would get paid for the referral, and I politely declined. I told them that there was no way they could be sure I was being honest with them if I knew I was going to get paid to promote my company. I've gotten plenty of good advice for free over the years, so I just considered it good karma to give some back.
Make sure you talk to at least five different drivers from any particular trucking company. One or two could just be happy or unhappy with their company at that particular time based on some current events. But if you can get a pretty consistent group of opinions from several different drivers then you know you've probably gotten a good feel for the way drivers are being treated at that company. Ask them if they're getting the mileage they would like to be getting, whether they get home roughly when they are supposed to, and whether or not the trucks are well maintained. That's the three most important things a company must do well.
Speaking With Company Mechanics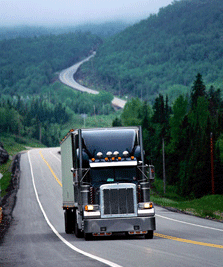 Also, talk to one or two mechanics if you can get the opportunity. And if the company is located too far away to visit in person, don't be afraid to call the shop! Just tell whoever answers the phone that you're considering becoming a driver for the company and you'd like to know his opinion on their maintenance program. Ask them if the trucks are well taken care of and especially if their driver's requests for small things like new wiper blades, faulty mirror heaters, and blown fuses are handled promptly and without debate. If they aren't taking the time and care to look after the trucks then not only will you be losing a lot of money while unreliable trucks are sitting in the repair shop all the time, but you'll know that the company's management really isn't concerned with the comfort, safety, and happiness of its drivers.
A poor maintenance program is a huge red flag. Stay away from that company. You'll also be surprised at how often a trucking company's maintenance guys will be honest with you. The vast majority of mechanics take pride in what they do. They want to do things the right away because the safety and reliability of the equipment they work on is what determines their reputation. If they aren't being allowed to maintain the equipment properly, they'll more than likely let you know. It's their way of defending their reputation, and I don't blame them. I was a mechanic for Harley Davidson at one point and I felt the same way.
Speaking With Company Recruiters
A recruiter's job at any trucking company is to get you in the door, period. Once you've gotten hired at a company their job is done. Some of them will lie their brains out if it gets them paid...like a used car salesman. Tons of drivers I've talked to have been promised new trucks, a spot in certain divisions, big miles, and lots of home time, only to find out they've been lied to by the recruiter. What can you do about it if this happens to you? Nothing. Everyone will simply shrug their shoulders and say, "don't know what to tell ya".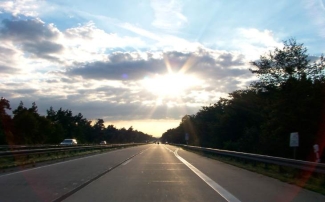 When it comes to speaking with recruiters, there are some things to be aware of. First of all, be leery of guarantees from a company. The trucking industry is by nature cyclical and unpredictable. If they make promises like "you will be home every Friday by dinnertime", or "everybody gets home for the holidays", or "you will get a minimum of 2000 miles per week", then more than likely you're being lied to. There are no guarantees in this industry. Factors including weather, fleet size, economic fluctuations, vehicle breakdowns, gaining or losing customers, changes in computer software, changes in dispatching structure, changes in management, and a massive number of other variables all lead to a naturally unpredictable amount of miles and home time from week to week and year to year. You have to go with the flow and understand the dynamics of the industry.
There's one easy way to test a recruiter - tell them to put it in writing. If they promise you a new truck for instance, tell them to fax it in writing to you with their name on it so that you can bring it to orientation with you. If they'll do that, then you may actually get what they've promised, but I'm not guaranteeing that either. Recruiting can be a dirty process at times, so watch out for promises. Some of them will lie to you if they think they can get away with it.
There will be good weeks and bad weeks, good months and bad months, and even years can fluctuate quite a bit from one to the next. You have to take the good with the bad and try to get a good understanding of the big picture and how all of the different variables will affect your mileage and home time. If a company makes guarantees, they're often times lying. If they make statements like, "we try to get everyone home on weekends and holidays", and "you'll average about 2200 miles per week overall" then you can be pretty sure they're doing their best to be honest. Just be aware of the personal interests and agendas of the person you are speaking with. Remember, the drivers are the ones that are in demand, so keep in mind that you should be interviewing the company, not just the other way around. If your record is decent, then more than likely they'll be glad to have you. Just make sure that the job you choose seems like it will fit in with your goals, your personality, and your lifestyle.
Related Articles: