Blogs By Author

Blogs By Tag
The last time I posted, I had decided that I no longer would pursue Optometry school and had the inkling that truck driving might be the career for me. Since that time I have researched the trucking industry as well as some trucking schools. As I have very little money remaining in my bank account, the initial worry that I had was that I wouldn't have a way to pay for school. As I continued my research, I found that some schools offer scholarships and some companies offer tuition reimbursement for students.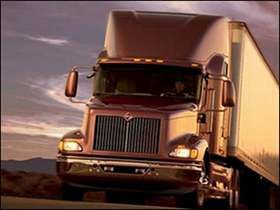 Once I realized that there was a chance that I could attend a school and eventually be able to pay for it, I was completely on board with becoming a truck driver. After that point, I researched schools with the intention of attending them. After a quick Google search, the first school that popped up was a school that is about an hour from me.
I'm a little embarrassed to say that after a fairly perfunctory search of the school's website, I immediately called to arrange an appointment. I waited a few days and then I went to visit the school on a Monday. The grounds and the building were fairly nondescript. It consisted of a large gravel pad and three tan buildings connected to one another.
Plenty Of Good News From The School
After arriving, I immediately went inside to talk to a recruiter. He told me that school would take three weeks to complete and that many trucking companies come during that time to recruit students. This was a wonderful thing to hear as it seemed that finding a job following school would be fairly certain. Additionally, I learned from the recruiter that I would be able to continue living at home because the local large city where the school is located is a hotbed of terminals for trucking companies. Most excitingly, I learned that my tuition for this particular truck school would be paid by the trucking companies so that they could secure the privilege of recruiting students. My only real cost of attending trucking school is $200 for my license and administrative costs.
Talking to the recruiter at the truck driving school made my day much brighter. Learning that school would last only three weeks and that I would be able to attend without a sizable, monetary investment made my decision to become a truck driver seem all the more like an intelligent decision.
Following Your Passions In Life
I knew that I wanted to drive trucks, but before going to talk to the recruiter, I never could have guessed the actual execution of my desire would flow so well. By accepting my fear of withdrawing from Optometry school, I was able to naturally progress in the direction that I needed to go. Before, things didn't feel right in my career pursuit, but after I gave myself permission to truly find what my passions in life are, things began to fall into place. I feel that the realization of my trucking passion and my commitment to follow it has allowed me to better take care of the details needed to drive my career forward.