Company-Sponsored Training With Swift: My First Hand Experience
So you want to know what the Swift academy was like? Well let me share with you my experience. It all started when…… Oh wait, wrong story :) ha-ha - Seriously, though, here's the scoop.
Transportation To Their Facility
First off, let me tell you, Swift pays for your transportation to their facility, or if you choose to drive, they will reimburse you the price of a ticket. So if your bus ticket is $50, and your gas receipt is $55, they will reimburse $50. Simple as that.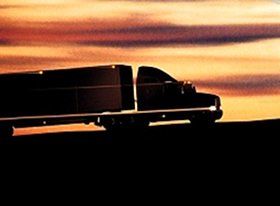 So, the journey down to Phoenix wasn't all too bad. The first two buses had Wi-Fi and power outlets which made it easy to surf the web and watch movies, and the only out-of-pocket expense was food to get down there. Once you arrive at the terminal , you have to call Swift and request a shuttle to the hotel, provided you arrive before 5pm. Don't listen to the cab drivers sitting outside the bus station. They gave me every excuse in the book to get me to pay them to drive me to the hotel. Don't bother - the shuttle will pick you up, so unless you want to pay $25 for a cab, just chill and wait. The shuttle picked me up at 10 am. It comes every two hours, from what I was told.
The Hotel Room
The hotel room was pretty awesome. You can cook on a stove or bake in the oven. It has two bedrooms (yes, bedrooms with bathrooms) and each room holds four people. The hotel also has a pool, a hot tub, and gym. The worst part of the hotel I found was that the pool was not temp controlled, meaning it was the temp of the outside air. Phoenix gets pretty hot during the summer, so the water was real warm which was a bummer.
Starting Each Day Early
Every day you wake up by 3-3:30 a.m. and have to be waiting for the bus at 4:00 a.m. outside. Class starts at 5:30. I recommend getting some good sleep. The First day isn't too bad. If you need a physical, you can have it done there at school. You will also be pee-tested for drugs/alcohol. So no drinks the night before. If you fail the physical or drug test, they will send you home.
If you live outside of Arizona, you will be shuttled to the local DMV and take your three tests for the permit. Now here's the great thing ... It's computerized testing with the option to skip questions you're unsure of. You need an 80% to pass and the system will end the exam if you answer 80% correct or more than 20% wrong. They also print your ID card right off the bat. No waiting for 2-3 weeks like in California.
Classroom & Driving Range
You will have two days of classroom time, and then start out on the range on your third day. They start you off with straight line backing and you have two attempts to pass it or you're sent home. Don't worry though, you get a full day and a half for practice. After straight line comes pre-trip, offset parking, and parallel parking. Follow the instructions carefully and ask for help if need be. Now if you're at Swift Academy's other terminal , this won't help you much, but at the Arizona location you can ask Howard the supervisor for help with skills. He has some good tips and advice.
Road Training
And your last week will consist of road training. Four days of city/rural driving with an evaluation on the fourth day and the CDL test on the fifth day.
Overall Impression
Overall I found the training to be excellent. The instructors are awesome; they encourage you and help when asked. If you struggle, they will help. It's just a matter of listening. Now there are something things I would have done differently, including drinking lots of water! Also I would make sure to bring better food choices. The number one issue was lack of food, which in turn made it harder to think. That was also the most stressful situation for me, and being away from my family. I won't say it was easy, because it wasn't. It took hard work and determination. But it was worth it, and I wouldn't change it for the world.
Thanks for reading. I hope this has given you some more info. If you have questions, feel free to find me in the forums and send me a private message.
–Dave
Related Articles: