Blogs By Author

Blogs By Tag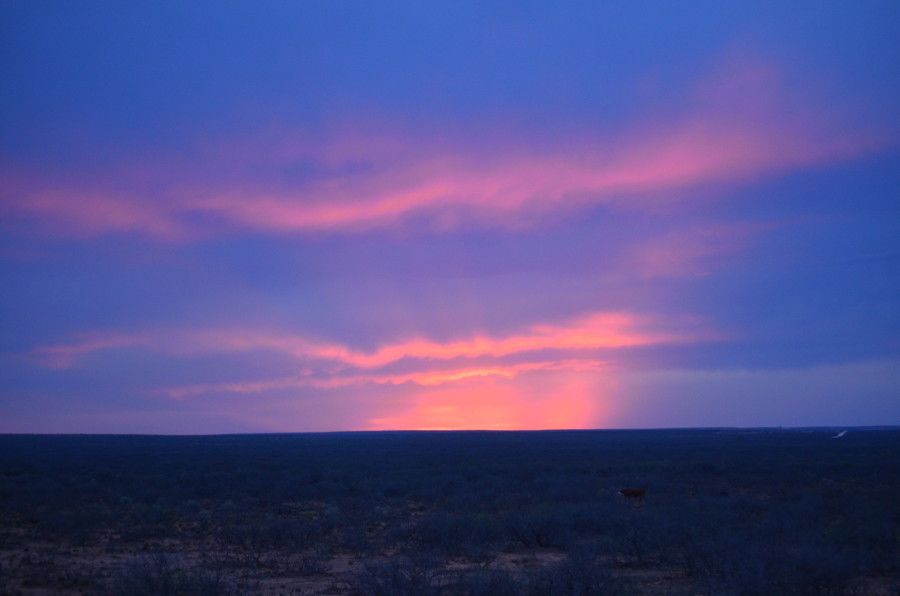 Trucking is a lifestyle to which one must become accustomed. People hear that phrase but have no idea what it means. Many of us are born and raised in one part of the county with certain laws, language, social norms, and beliefs. Trucking not only thrusts drivers into those various situations, but also geographical locations with a wide range of climate changes and a totally unique work and personal life scenario. Those who are flexible and adapt do better in the lifestyle than others.
Coming from the very blue state of New Jersey, my jaw dropped when I entered a local fund-raising event in Indiana. Not only were they auctioning off automatic weapons and numerous handguns, but the entire room was filled with smoke. When my trainer asked me why I was recording the proceedings on my phone, I responded, "This is crazy! We haven't been able to smoke indoors for two decades, and raffling off a Tommy sub-machine gun? This is a once in a lifetime event to witness." Seeing t-shirts such as "Don't mess with my Freedom, Family, or Firearms" was somewhat intimidating. I had no idea who around me was carrying a weapon and could attack me. However, I began to realize whoever opened fired would probably get shot by someone else.
The religious aspect of the country was another surprise. Blue states do not have billboards with slogans, "Heaven or Hell... Where are You Headed?" In contrast, Planned Parenthood is elevated in the blue states, not demonized as in other parts of the country. I was in awe while approaching a 50 foot cross on the interstate. The entire world around me seemed different.
Another wonder was the cost of living discrepancy. I kept shopping all across the Midwest because to me it was like visiting the "Bargain Basement". Everything was 60% off East Coast prices. My trainer couldn't understand my excitement.
The Erratic Weather
Driving teams can send your body into a frenzy of reactions with the huge distances you can cover. One day I was in Miami with 90 degree temperatures, and the next in Chicago with two feet of snow and high winds. Quickly changing elevations over the mountains caused my ears to pop and occasionally gave me a headache.
The first time I drove through Wyoming was Easter weekend, with four feet of snow. Where were the tulips and fluffy bunnies? It's Easter! Instead, I drove through swirls of blowing snow that looked like the smoke from a 1930's Universal Studios movie. At any moment I expected Bella Lugosi to jump out of the white fog and lunge to suck my blood.
The vast weather conditions throughout the country amazed me. Snow in the Northeast can be wet with sleet while out West it is more dry. Even ice seemed more slick in some parts, but rough in others. One day an alert came across my phone, "Tennis ball size hail and 80 mph gusts expected." Another said, "A cluster of tornadoes possible." The only thing this Jersey Girl knows about tornadoes is what she saw in The Wizard of Oz. Houses landed on people, and let's face it, I can be a real witch at times. Now when I hear new drivers say things like, "I know what to expect because my father/brother/neighbor drove for 30 years. I know all about it," I just want to laugh. Yeah, okay, you know.
The Crazy Schedule
In addition to all of these environmental differences, the constant "Hurry Up and Wait" mentality with a total lack of routine can shatter a newcomer's trucking dreams. There is no "wake up at 0700, take a shower, eat breakfast, and start work." There is no, "I'm going home every night and seeing my family after ending my day at 1600." Even local drivers might not go home daily, and they often work way more hours than a typical blue collar worker.
Truckers rush to make delivers, spend nights at customers, and need to plan meals and showers. Some of those customers at which we spent long hours may not even have restrooms. Today after waiting over 7 hours to get unloaded, I took Febreze, Lysol, and a 100 count pack of Assurance wipes into a port-a-potty. Yep, it took me 15 minutes to sanitize before I used it.
There are times I can drive my whole shift then shutdown at a truck stop, have a hot meal and take a shower. Other days I hurry from one customer to another without enough time to breathe, let alone meet my personal needs. Brushing my teeth is sometimes a matter of using water in a plastic cup in my truck. It's all about getting to that customer. Many of us have devised ways to shower in the truck, complete with shower curtain and a tub to catch the water. Camping equipment can be quite helpful on a truck, but we need to be creative.
You'll Miss The Everyday Conveniences
After a while on the road, I began to appreciate what "normal" people take for granted. Things I took for granted in the past. A hot shower with good water pressure. A bathtub in which to relax. A large washer and dryer available to me for free 24/7. Ordinary tasks are quite different for the trucker. For a "normal" person to wake in the middle of the night to use the restroom, he simply staggers to another room with his eyes glued shut and avoids turning on the lights to do his business. His private facility smells of bleach and air freshener with sparkling clean surfaces.
However, a trucker must get fully dressed and climb out of his rig, sometimes with a heavy coat and gloves, trek through the snow in the middle of the night with high winds, and watch over his shoulder for danger. After walking past 100 trucks or more, his eyes are blinded from the bright lights of the store. The public restroom probably smells and the fixtures corroded with grime. The body odor of another trucker lingers from the next stall. After climbing back into his truck's bunk, his heart rate is now too high to return to his slumber as the blasts of air brakes slash the night air.
Constant Change Is The Norm
The work day is ever changing, and any plans are tenuous at best. Weather, traffic, accidents, and even dispatch can deviate your plans at any moment. Customer appointments are sometimes wrong. Companies sometimes move and never update the carriers with the new address. Cities and states sometimes change their routes, bridge weights and clearances, and exit numbers without updating the information into the GPS satellites. The bible of trucker navigation, the Rand McNally Motor Carriers Atlas, cannot catch up with the changes until next years print.
In addition, driving procedures are differ from state to state. Where I am from, pedestrians do not walk into streets for fear of the vehicles. In other parts of the country, the cars slam on the brakes to stop for pedestrians. I always know I am getting closer to home when cars start passing on the shoulder and people run across the parking lots in fear of getting hit.
Sleep must be stolen when it can. At 2 am last night, I drove 550 miles into a truck stop, grabbed some junk food and a drink then rolled across the street to my delivery. Three times over the next 7 hours, the customer woke me while I was getting unloaded in the door. Before I left, I was already given my next load that would not allow enough time to eat and shower. As a new driver, I probably would have hauled tail to get there. As an experienced and respected driver on the fleet, I messaged dispatch and told them I needed to send an ETA after I took care of me.
Being Safe is Not Being a Bum
Shutting down due to weather used to make me feel like a bum. The idea of not working when I had goals to reach goes against my work ethic. It took quite some time for me to stop feeling guilty when I needed to shutdown for high winds, snow, ice, etc. In the beginning, I needed to prove myself, and I thought that meant doing my best and "getting 'er done." Eventually I found out that it sometimes means parking until things are safe.
I thought my Fleet Manager would be outraged that I only drove 180 miles in six hours, but when I shut down, he was excited that I was safe. Turned out, if I shut down, it gave him an excuse to change the appointment, but if I kept going and was late, the weather did not excuse the lateness. Also, he is quite understanding of everyone's experience levels, so he doesn't expect a rookie to handle weather like a veteran driver. Doing nothing while at work was the total opposite to which I was accustomed, and it took some time to adjust my thinking.
What's So Great About Trucking?
So what's so great about trucking then? To me it's the freedom. I can drive for as long or little as I want, as long as I deliver on time. If I drive 500 miles today, and 300 tomorrow, no one cares. If I drive four hours then take a two hour nap, then drive another six hours that is up to me.
I have no "Oh my God, I hate Mondays" feeling because I look at each load individually. My "week" is only as long as that load, and if I want a day off, I just message dispatch asking to be made unavailable until the time I wish to drive.
I rarely have to talk to dispatch. All assignments are sent to the truck's computer and I go. If I want to train someone to make extra money I do, if not, I don't. If I want to take a few days home time in a ski resort one month and at the beach the next, I can do it.
Fatigued between home time visits? No problem. I get routed to the terminal, put my truck in the shop and get a 34 hour reset to rest up. I had a job I hated and never wanted to go to, now I have a job I never leave. I used to have a knot in my stomach and was ready for an argument with management every day. Now, I hardly talk to the guy I think is my boss. But it's kinda hard to tell because I am always the one in charge. It's a huge change, but it's great for me.
Not everyone can handle the inconsistent schedule, the self discipline, and the independence required to do this job correctly and profitably. That doesn't mean that person is weak, stupid, or lazy. It means trucking is not for them. As for me, growing up with four siblings made me tough enough to handle anything.
Once I found my groove, I actually found the job to be quite easy. The only real stress I have is what I place on myself to get to the customer early, or by deciding to drive through weather instead of parking it. I have no stress regarding faulty equipment, bad co-workers, or lousy bosses. Basically, any inconveniences I have are far outweighed by the wonderful, carefree adventure I find everyday.
As we always say, attitude is everything. If you dare to try trucking, then give it your all. Be flexible, and don't quit immediately. Stick with it for one full year to get your bearing before you decide your next move.
Good luck, and be safe!