What Should I Expect To Learn From My Trainer?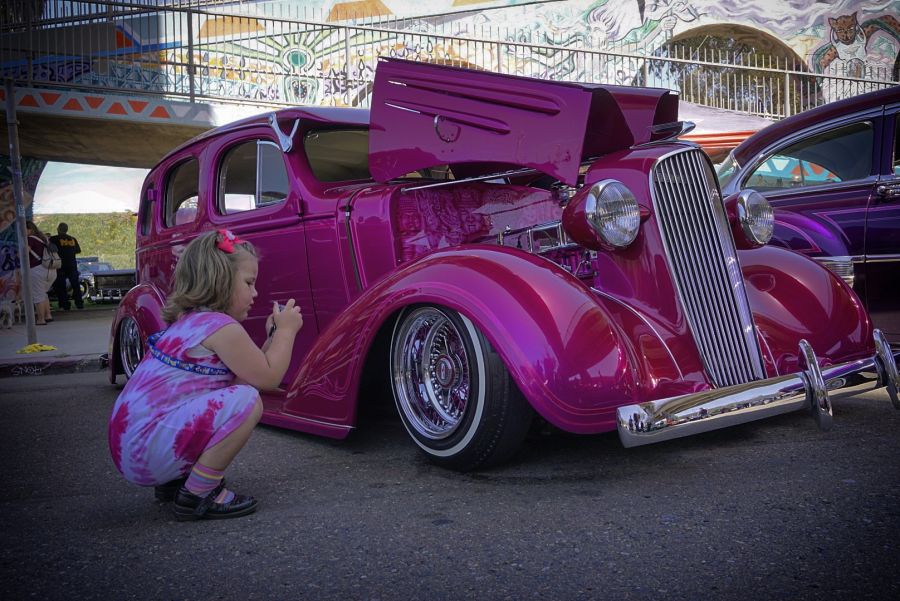 I tend to get ideas for things to write about from the conversations that are taking place in our trucker's forum. We see so many conversations about bad trainers, or difficulties during training, that I decided to sit down tonight and put together a few thoughts on the whole training process that an inexperienced driver will go through. I hope it will prove helpful to those who chance to read it.
I went through a lot of difficulties when I was starting my trucking career, and I hope to sew a thread throughout this article that shows how you can still succeed and enjoy this career even if you have a rough start of it at the beginning. Great trucking careers don't always have great starts. Great truckers are made, not born. Your attitude and your approach to this career will make or break you.
Your trainer may try your patience, and I can confidently say that most of them will at some point. Training can be a real test at the beginning that oftentimes determines whether or not you have what it takes to make it in trucking. It takes a certain type of steely resolve to be a successful trucker, and often we find that we are lacking in that department after we spend a few weeks locked up in the cab of a truck with our trainer.
Rookie Driver Expectations
As rookie drivers, our expectations of how our training experience should go usually differs greatly from what the company who is providing the training expects from us. We go through truck driving school, get that much coveted shiny new CDL in our wallet, and then get shipped off to that much anticipated job with just the perfect company. Man, it is all such a rush!
Most of us realize that we are just as green as can be and we are looking forward to having an old hand at all this stuff to teach us how to handle that rig in all kinds of situations and road conditions. Pay attention to all the personal experiences I will share with you in here. They are all true and accurate. You may conclude that I had a terrible trainer, but I want you to take away more than that from this article. I want you to realize how it is not the trainer's responsibility to make you into a successful truck driver. He is there for a purpose, but probably not the purpose you had in mind.
How My
CDL

Training Got Started

My trainer drove the truck for the first day while I observed him and listened to him ramble on about how lucky I was to have him assigned to me as a trainer. According to him, he was one of the best the company had to offer, and I was really fortunate to be in a truck with him. He asked me a lot of questions. One of which I still remember. "Why do you want to be a truck driver?" He was looking for me to mess up and give him some silly answer like, "Hey, I love to travel, and I thought I might get to do it while someone else was paying for the fuel."

Although, I don't remember exactly how I answered him, it seemed to sit well with him. That evening, as we bedded down in our respective bunks, he told me that I would be driving tomorrow. My heart was racing with excitement, I was about to start commandeering that beautiful rig across the country! After a full day of driving with him over there in the passenger seat, cursing every time I ground a gear, he declared, "Well, it's obvious you already know how to drive, so tomorrow we will start team driving."

I had no idea I was that good, and he certainly never let on to that fact as he muttered and cussed with each little minor mistake I made throughout the day. That is when I discovered my expectations and his were as opposite as night and day. Speaking of night and day, guess which shift I was always expected to drive? The night shift, of course.
Little To No Valuable Instruction During Training
I actually had little to no real or valuable instruction during my training period. What I got was a lot of exposure to the whole experience while there was an experienced driver back there in the sleeper that I could wake up when I needed some help or advice. What my trainer got was a guy who would stay at the wheel for many long night shifts adding substantial amounts of money to his paycheck.
We crossed the country back and forth multiple times during the four weeks that I was on board with him. I still remember one of the few compliments I received from him was after our first two weeks of running like crazy. He said, "I'm kind of impressed with you, most of my trainees have already started crying and telling me to take them back to the terminal at this point." That should give you an idea of how hard he was pushing.
He was desperate for money for some reason, and unfortunately that is how many people end up becoming trainers in this business. Not all trainers are like this guy, but I want you to see that it didn't damage my career by going through training with him. We see people quit all the time due to the fact that they were not happy with the way their training was going. It is unfortunate because careers are being aborted before they ever even get started.
Just this week we had a conversation in our forum about a gentleman who quit during training because he was unhappy about the way he felt he was being treated by his trainer. I think people who are not accustomed to being around truckers are blindsided by some of the unusual or abrasive personalities out here.
Training Will Not Go The Way You Expect
You need to be prepared to stick it out. I learned a lot by just sticking with it and being exposed to driving the truck. It turned out that I didn't need all the instruction I had been expecting. What I needed was time behind the wheel with someone available in case I needed them. In this business you learn by doing, and the process of learning goes on for many years.
No matter how good your trainer is, they will not bring you to the point of being a proficient and profitable driver. You will do that on your own through trial and error, most of which will be error. Every one of us who has gone through this whole process of getting a new truck driving career underway will admit to you that we were totally unsure of ourselves and our ability when the company told us we were ready to be upgraded to solo.
I learned so many lessons from my mistakes as a rookie driver. Mistakes that really mess up your paycheck tend to take root and stick with you out here. Persistence and tenacity were my close companions during my rookie year. They served me well. A lot of people quit this career before they have ever given themselves the chance to learn anything of value. They condemn their company or their trainer with accusations of malfeasance when what they really needed was a little bit of resolve within themselves to keep at it until they figured it out.
You simply cannot spend a few weeks with even a really good trainer and expect to be finished off and ready to shine like a star out here. We always stress to everyone that you need to set yourself a goal of sticking with your first truck driving job for one year. That is one of the most valuable things you can do for yourself when starting this career.
Your Trainer May Not Be The Best Example, But You Can Still Learn From Them
My trainer was terrible at keeping a safe following distance. Since then I have come to realize that many experienced drivers think they are so good that they ignore the things that rookies tend to focus on. Keeping a safe following distance is one of the most vital practices for keeping you safe and accident free during your rookie year and on into your future trucking career.
Unfortunately you will see truck drivers out here on the interstates riding right on someone's bumper. Some of them will literally try to intimidate the other vehicle into moving out of the hammer lane. My trainer was one time trying to read to me a page from his training manual about following distance while he was running at highway speeds so close to the pick-up truck ahead of us that I could barely see their bumper! That's right, he was reading to me while driving! How crazy does that sound? And the fact that he was reading to me about keeping a safe following distance while obviously ignoring all proper trucking decorum concerning this practice went right over his head.
When I asked him if he thought we were keeping a safe distance from the pick-up truck ahead of us, he just got irritated and justified it in some nonsensical way. My trainer was a mess, but I did not let that deter me from my goals. I still was able to learn from him, and I knew that he couldn't teach me everything I needed to know in the short time we were to be together.
Treat Your Training Time Like Learning To Ride A Bike
Many of us start out learning to ride a bike using training wheels. Those wheels are there to keep us from really falling and hurting ourselves badly. That is a good illustration of the way I approached having my crazy trainer there with me. I certainly wasn't really ready to be out there on my own, but he certainly wasn't really teaching me much either. He was asleep most of the time while I was driving, and I was sleeping while he was driving. But, he was there with me if I needed him. There were a couple of times when I had to holler at him to wake up and help me out. It was nice that he was there, but not necessarily real educational.
Eventually we get the feel for how to maneuver that bicycle and then our parents remove those training wheels. They know we are probably going to mess up and skin a knee a time or two, but they are confident enough in us that they turn us loose so that we can practice improving ourselves at riding the bike.
Trucking companies approach this whole training process in much that same way. They have been doing this for generations. They know they cannot afford to spend the time it takes to polish you off and teach you everything that you need to be a successful driver.
They can oftentimes recognize certain characteristics in people that are indicative of a person who just isn't going to make it in this career. They have had a lot of people go through training, and some personality types just stand out like red flags. I felt like much of my training was merely a test to see if I could stick with it and hang tough with my trainer. It seemed like it was by design.
I still remember those two men in the office breaking into a grin when my trainer started telling them how good I had done during my training time. I had no idea I had done well because he only made about two positive comments to me the whole time. They knew how tough it was to endure training with this guy, and that indicated to them that I had the wherewithal within me to hang tough and endure the many challenges that I would face during my rookie year.
It's Going To Take Tenacity To Survive In This Industry
I'm going to close this with a quote from an article that I wrote way back when I had just finished up my time with this trainer. I wrote an article called Your Trainer Will Test You On Far More Than Just Your Driving Skills and closed it out with this statement:
I'm sure my experience isn't exactly normal, but it has taught me that it takes a tough skin, a humble attitude, a willingness to learn from someone who may not be the best at teaching, and a tenacious attitude that looks forward to new challenges and learning experiences every day.
That sums up what I'm trying to say about training. It is really more about the qualities you possess than it is about the trainer's qualities. If you can muster up what it takes to hang tough with a difficult trainer, then you have a much higher likelihood of making it as a trucker than the guy who throws in the towel and looks for a different company to train with.
Comments:
If you would like to leave a comment, join us in our forum here:
What Should I Expect To Learn From My Trainer?
Related Articles: