Blogs By Author

Blogs By Tag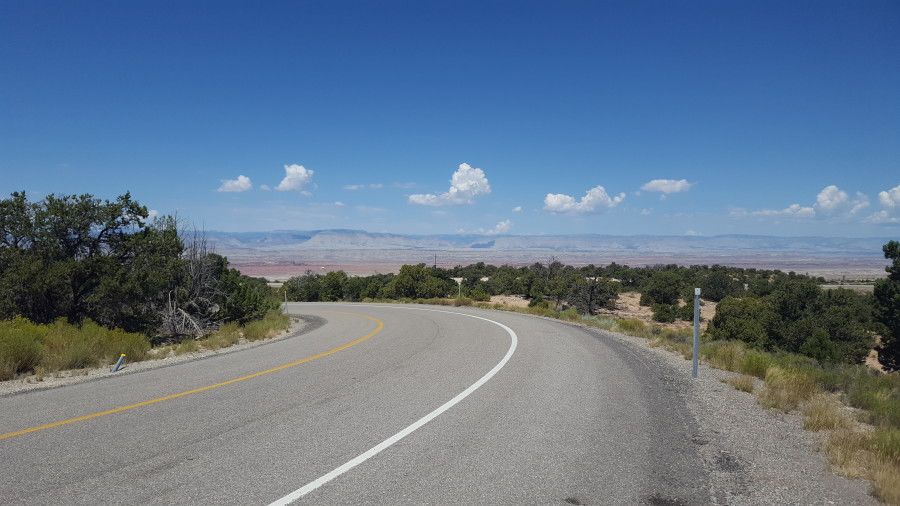 One thing that catches people off guard while learning to drive a big rig is the emotional ups and downs that most of us go through. I have witnessed this in so many people that I feel it is a common phenomenon that we should discuss. I personally witnessed one man go from smiling and happily driving a big truck down the road, to violently swearing and threatening to "beat his trainer within an inch of his life." All of this took place in a matter of seconds. It happened so quickly that it took each of us by total surprise. I think for many of us there is a definite adrenaline rush going on while we are learning to drive a rig, and then you mix that in with the fatigue that comes from not being accustomed to putting in such long hours, and you can easily become an emotional basket case.
There is certainly a steep learning curve we face while learning how to get started in this career, and for most of us we didn't have a clue as to how much there was to learn. There is also this strange experience of doing really well on a maneuver one day and then discovering that we can't duplicate it the next time we are back in the truck. There are frustrations like this that affect us, and there are exciting things that happen which make us think we are starting to grasp the concepts, only to be shot down by a complete blunder that bends our rig into what seems like a pretzel shape. This constant going back and forth from confidence to total embarrassment can really disrupt our emotional stability. You might as well prepare yourselves for some of this, because it is a common occurrence when learning to handle a big rig.
False Expectations
Usually this whole problem starts with the false expectations that we develop after hearing a recruiter give us just enough information to get us really pumped about what we are about to do. We start packing our bags and getting everything together, but we still have a whole week before we board the Greyhound Bus. Once we get those bags packed we start getting antsy and can't figure out what to do with ourselves.
As a matter of fact, most of us can't even seem to get ourselves to sleep at night, so we spend inordinate amounts of time online trying to make sure that we've "made the right choice" of company to work for. Of course that always goes south on us, causing a desperate re-examining of our own sanity and decision making abilities. We finally come to the place of deciding that there is not a single good company out there, so we determine we will just take whatever is coming to us, trying to make the best of a bad situation. That idea just makes it all the harder for us to sleep at night. At this point we haven't even seen the inside of an eighteen wheeler yet, and we are so wiped out that we are considering dropping out all together and trying to do something much easier like becoming an astrophysicist or a bio-chemist.
The next step in this emotionally challenging venture into truck driving is that crazy bus ride we must endure. It seems like the most ridiculously orchestrated logistics nightmare of a route to get us there. One has to wonder if they hired a room full of drunken monkeys to put together the software that the bus company uses to route their customers from point A to point B. I've been on enough of these bus rides to know that they can be miserable. You could drive your car and get there in about six hours, but the bus somehow can stretch that into twenty two hours.
I once got picked up at the Greyhound station by a bus that was almost full of women who had just been released from prison! I'm serious. I was the only male on the bus, and you would not believe some of the conversations I heard. Some of the bus rides I've been on had other truck drivers on them going to various orientations. Those trucker conversations are more demoralizing than listening to the female ex-cons going on about what they are going to do as soon as they get home. You can forget about trying to catch up on some sleep while riding on that bus. There is always one person on there who is convinced they are on a mission from God to keep everybody awake.
The 'Bad Company' Rumors Begin
Once you get to the Hotel, you are completely exhausted, and looking forward to crashing in the bed. It's then that you discover you are sharing a room with three other truck driver wannabes. They are all just as juiced up on caffeine as can be. That was their only defense mechanism to deal with their own personally debilitating bus ride. Now they are trying to engage you in conversation to find out if you have heard all the dirt on this company that they have discovered on the trucking forums and online videos.
On top of your exhaustion, you are now convinced that you really did make a bad decision in choosing this company. It is one or two in the morning when you all bed down for the night, but the alarm goes off at five so that you guys can get ready for the shuttle bus. You have already heard the nightmare tales about getting sent home for missing the shuttle bus, and you sure don't want to get rejected on the first morning of school. Each of you shows up for the first day of class looking like you just finished a three day drinking binge, and almost everyone in the classroom looks like they have been through the same torment as you.
Those First Days Are Tough Days
Now they are starting off the day with some really gory videos of eighteen wheeler crashes just to get you in the mood for driving one of those big rigs. You are trying to keep yourself awake for the obnoxious videos and wondering what will be next on the agenda, when they come and get the whole lot of you and want you to pee in a cup for your drug test. Why didn't they tell you they were going to do that? You just went to the restroom while the eighteen wheelers were plowing into each other. You thought if you took a break from the video you just might keep from having nightmares tonight in the hotel. Now you are straining and about to give yourself a hernia just to get a few drops of urine flowing down into that little plastic pill bottle. If it's not one thing, then it's another.
Now that you are all worked up about everything, they are wanting to get your blood pressure! Geeez Louise! Why couldn't they wait until tomorrow for the blood pressure measurements?
After about eleven hours of classroom videos, drug tests, and stripping naked in front of a physician who seems to be trying to find any little fault he can with your physique, they hand out the materials that you need to know for tomorrow's class. Wait a minute! There's 65 pages of stuff here that they are saying you need to read tonight while at the hotel. It is really starting to look like a long night again. Do they ever give a day of rest around here? Are we to be totally exhausted the whole time we are at school?
All of the CDL training materials they say we need to have down for tomorrow's class seems excessive. It appears as though they are expecting you to be ready for the CDL permit test on the fourth day of class! Is that even possible? It's no wonder so many people don't make it through paid CDL training. This is starting to feel like way too much pressure!
Getting Behind The Wheel Is A Mess
Finally after some of the people end up getting sent home, the ones who managed to get their commercial learners permit get to start trying their hand behind the wheel of the trucks. First thing up is what they call the straight back maneuver. The word 'straight' is a little misleading. It makes this sound easy. Straight ought to be a piece of cake, but why is it that the truck is angled so much you can read the company logo on the side of the trailer in your mirror while you're doing a straight back? Something isn't right here. Are they sure there isn't something wrong with this trailer? It won't go straight.
You keep turning the wheel, but it just gets worse and worse. You are sure that you will fail this and get sent home. You see the instructors over there laughing at you, at least it seems they are laughing at you. You see other people doing this and making it look easy, but every time you get to try it there seems to be some unseen force pulling the trailer to one side or the other. This is not going well, and it is really starting to stress you out!
The next day in class they hand out about twenty pages of information on doing a pre-trip inspection. They inform you that you will have to memorize every bit of that if you expect to pass the test at the DMV in a few weeks. What? You mean we are going to be testing in just a few weeks to get our CDL? This is all a little overwhelming right now. You are just too tired to take it all in and process it.
Why is CDL training done in such a rush? Your head is reeling, your emotions are bouncing around not knowing where they should be, and your body is just dead tired. You never knew this would be so demanding. It all sounded so exciting the way the recruiter talked about it, and you were so looking forward to getting a great paying career started. Now you are realizing that trucking is going to require a high level of commitment and a willingness to really buckle down and make something happen. You get to your hotel room that night and realize that two of your roommates have already been sent home, and it makes you even more anxious about your own prospects.
The Demanding Schedule
As you lay your head on your pillow that night for a few hours of rest before starting up again tomorrow, you can hardly believe you've only been here for one week. So much has transpired, yet there is still so much to learn. It seems that once you learn one thing then you completely forget how to do it the next day. There are some students who seem to make everything look easy, and there are others who don't even seem to be concerned with their lack of progress. Your development seems to be going way too slowly for you to feel comfortable, but the instructors keep talking about scheduling you to take your CDL test at the testing facility.
These are the kinds of things that brand new rookie truck drivers have to deal with. There is a lot of pressure put on them in truck driving school, and some of it is self inflicted. There are reasons that truck driving schools are conducted like this and partially it serves the purpose of getting rid of the folks who are not going to make good truck drivers anyway. This career puts a lot of pressure on you and it requires people who can make quick decisions and stick with it while pushing through difficult situations. It takes a good while to develop yourself as an effective professional in this career. Folks who can prove to be tenacious and persistent in school usually have the willingness and ability to survive that first year out here on the road.
Things Will Get Easier
It takes a while, but that emotional roller coaster begins to level out as you gain your stride in this career. I remember my first year being pretty stressful, but I was pushing myself hard to get myself to a level of performance that I was happy with. Now I can regularly turn out some really big miles, and it just seems like icing on the cake. I am not stressed anymore, and I don't ride an emotional roller coaster. I get some really great treatment from my dispatcher because he and I have a track record of getting things done together. You will always have to get through that first rookie year, and then everything will begin to change. I took a week off this month and still managed over 11,000 miles. Hang in there while going through that roller coaster your rookie year. It gets better as you get better.