Trucker's Sleep: A Rare Commodity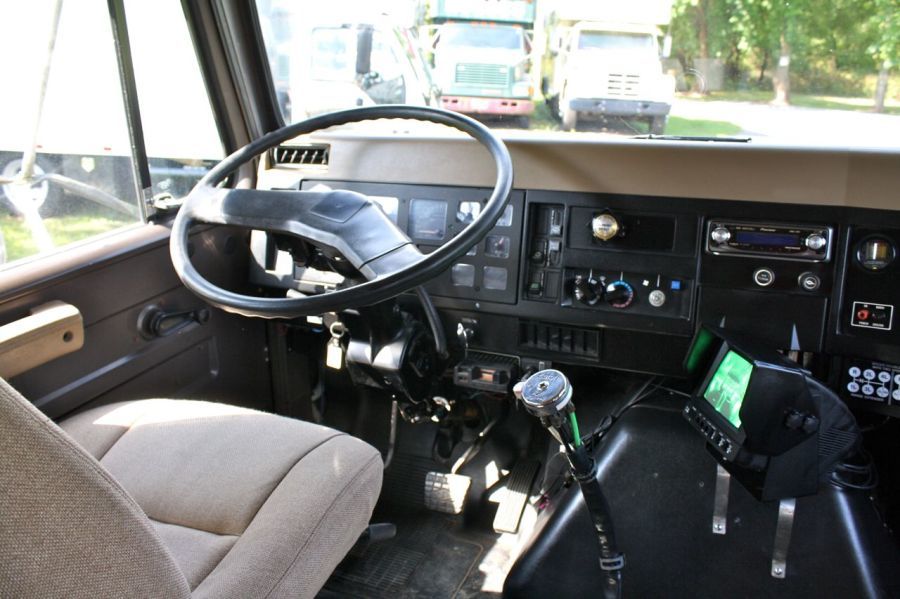 Recently we had a forum member stating he needs a good balance of sleep, work, and home time. His idea of balance was eight straight hours of sleep. Two other members sought information regarding depression, medications, and DOT guidelines. When I read these posts, my heart sank. There is a huge lack of understanding with regard to the demands of trucking, especially sleep patterns. When I read posts like these, I feel like a witch when I tell them the sleep schedules of a trucker may not meet their needs.
Even worse, someone prone to depression could sink deeper into the abyss of despair caused by the lack of sleep, erratic schedule, and solitude. However, I find it better to inform them before they spend thousands of dollars to get into the industry and risk an even worse situation mentally and financially.
Those looking to enter into trucking hear things like "10 hour break" and think that is the time you get to sleep. Negative. That is the time you get to shower, do laundry, eat, use the restroom, grocery shop, and sleep. Want to watch a movie or read a book? Squeeze it in then as well. I shut down at 8pm the other night, did two loads of laundry, ate, and showered. By the time I unwound, watched some television, and fell asleep, it was more like one or two in the morning. That means four or five hours later, I was back on the road. Some days I can take a longer break, some days I can't. Some days I can sleep at a customer while getting loaded, some days I can't. Some days I can stop for a two hour break and take a nap during the middle of my drive shift. There is no pattern to it at all.
Trucking Is Unpredictable
Different freight divisions have different demands. For example, Big Scott drives dry van and has more downtime available than I do as a reefer driver. Usually he can drive days and take a break that is slightly longer than ten hours. Even so, he does have to flip his clock on occasion to drive nights. This is because most of his customers are places that are only open during the day, such as Tractor Supply Stores.
Because he has mostly drop and hooks, he isn't waiting at customers the amount of time I do and has a lot of window appointments. In contrast, my refrigerated customers often load 24/7 with set appointment times. Some customers may only load frozen products between 10pm and 3am, and then load dairy or meats during the day. Unfortunately you will not always have the opportunity to pick up or deliver as early as possible and get out of there during the day.
Regional , dedicated, and OTR trucking will all differ on the availability of sleep schedules. Some trucking companies might schedule most appointments at a certain time. One of my friends was told by her dispatcher that he did not want his drivers on the road at night at all. That sounds great to many, but I'm a night person, so being forced to drive during the day can have the opposite affect on me.
Sleep Whenever You Have The Chance
New drivers are often exhausted in the beginning. It takes time to build your stamina to drive 500-600 miles per day, along with other duties like getting loaded and unloaded. Night driving can be grueling, and it is very important for the driver to understand his own body clock. Rather than run as hard as possible to gain miles, it is sometimes a safer idea to schedule an hour or two to take a nap. As long as the appointment times allow it, there is no harm or shame in this.
For example, I know if I have to drive all night, I'll probably get tired after about 300 miles. Could I go further? Perhaps, but why risk an accident if I can find available parking at that time? After a quick two hours, I'm up and rolling again.
However, if I start my shift at 2am, by the time I get to the 300 mile mark, the sun is up and the nap may not be necessary. It is all about knowing your body and fitting in the sleep when you can. That means naps during your shift, sleeping while getting loaded or unloaded, and sleeping while you're waiting for your next load assignment. Even sleeping during repairs at the shop, or getting a hotel once in a while during a 34 hour break can help.
The 14 hour clock is a lie, and anyone who tells you differently is full of crap. I have had days when I have plenty of time to get into a customer and get back out, but instead, the customer holds me up for hours causing me to park there for the night. I was still getting the bills, pulling out from the door, sliding the tandems , filling out the paperwork and scanning it before I parked. I have had quite a few days like this that were over 20 hours, and no amount of trip planning would have helped.
I have also had appointment times that had me rolling into the customer just before my 14 hour day. This is the reality out there. Some drivers may say it never happened to them. Fine, that is them. As I have gained experience and proven myself, I have gotten tighter and tighter delivery schedules that other drivers claimed couldn't be made. I get them done, but at a price. That price is sleep, which I have to manage as well.
Recently, I had a trainee who was so hyped up about training he couldn't think of sleeping until his ten hour break. At customers he sat watching for the green light on the dock door to illuminate. After a couple hours of sitting in that driver's seat he jumped out to get the bills. He came back to the truck, "The bills aren't ready, they said they would call." Depending on the customer, that could take another two hours. All the while we were getting detention pay for sitting in that door.
I tried to keep telling him that he needed to sleep, and encouraged him to park at night for naps when tired. One night, he did in fact park for two hours, and I felt vindicated. It showed me he was learning to drive safely and learning his limitations. Once he went solo, he told me he was taking a nap at a customer. I asked him why he wasn't staying up and waiting for the bills, he replied, "Are you crazy woman? I need sleep. I don't do that anymore." He learned quickly once he went solo that sleep is something you grab when you can.
If you are truly that tired, inform dispatch that you want extra time before the next load to catch up on sleep. Do not wait until they send you a load that needs to be reassigned. Dispatch knows this is a tough job, but they have bosses to whom they answer. Asking him to take a load off of you can make him look bad in the eyes of his boss, and it looks like there is no communication between him and the driver. He can't see what is happening on your truck, but he is held accountable for certain things the way the driver is held accountable. So be courteous and tell him, "Before the next load, I need to catch up on sleep. Can you load me tomorrow instead of tonight, please?" No problem.
This is a safety issue and any reputable company is going to comply. But don't abuse it. Telling dispatch several times a week, "I'm too tired to drive" will probably get you fired at some point. Think about it. You can play the safety card if you need to, but it works both ways. If you are always too tired to drive, then trucking is not for you. You have proven to them that you are unsafe to drive due to constant fatigue.
If you are someone who needs 8 or more hours of straight sleep every night, you cannot switch from day driving to night driving, or cannot take cat naps to catch up on sleep, please reconsider OTR trucking. At least research what types of freight, routes, and companies would work best for you.
Trucking is one of the craziest industries that I have ever seen. Even within the same company, the same training program, the same dispatcher , freight, and equipment, you'll find that drivers can have very, very different experiences. No two drivers will ever do things the exact same way or get the same miles, loads, or areas to drive. This is why you can get so much conflicting information out there on any trucking company or topic.
Regardless, it is best to always put your mental and physical health at the top of the pyramid. If you cannot get what you need from trucking, please move on because out here your inability to sleep or manage your depression can kill.
Stay safe, catch that sleep when you can, and know your limits!
Related Articles: