Truck Driving Jobs Increase From Dec '08 To Jan '09
At TruckingTruth, we list thousands of truck driving jobs nationwide. Not only have we seen a noticeable increase from December of 2008 to January of 2009, but there has been a couple of other developments that are of interest to those thinking about becoming a truck driver.
Some of the largest cities for truck driving job listings on our site are:
Of course you have to remember that most trucking companies will hire from large regions of the country, if not nationwide, so if you're going OTR it will not matter as much where you're searching. If you're going regional or local, then it does. You can also do a Trucking Job Search by city and state or by zip code also.
Our Own Trucker Got Pre-Hired!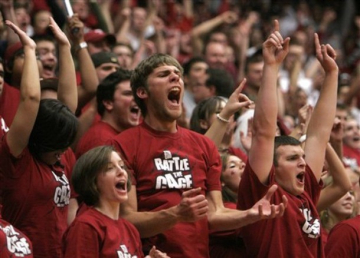 Another great sign of the times is that one of our authors, TruckerMike, just got pre-hired for one of the jobs he applied for and as you can see, we are all very excited for him! TruckerMike is getting ready to attend truck driving school in mid-January, 2009, and has begun applying for jobs already. Well, he received notice the other day that one of the companies has accepted him and will hire him upon successful completion of his schooling. Now tell me, what other industry do you know of that companies will pay for your training and guarantee you a job before you ever even attend your first day of schooling??? That's amazing! On top of that, we are in the midst of the worst economic downturn since at least WWII and possibly the great depression. And yet trucking companies will still pay for your CDL training and hire you before you even attend class. So for anyone who is concerned about being able to find a job in the trucking industry upon graduating from school, fear not. The jobs are out there.
Now for those of you who are not familiar with TruckerMike, let me clue you in. Mike is one of the authors on our site. He's going to begin truck driving school on January 19th, 2009, and is going to chronical the entire thing! He already has a number of excellent blogs written on subjects including:
Why I'm Finally Becoming A Truck Driver
Finding a Positive Prospective On Becoming A Truck Driver
Choosing a

CDL

Truck Driving School - The First Challenge
Preparing Myself for a Truck Driving Career
I Quit! …You're hired! My First Trucking Company Prehire!
The

DOT

Physical for Truck Drivers
His writing is outstanding and his journey into the trucking industry is surely going to be a fantastic story! It's been over 15 years since I attended trucking school and believe me, I remember every minute of it like it was yesterday. It is one of the most amazing times of my life. The excitement, the curiosity, the lifestyle change, the money I'd be making, and learning to drive one of those big rigs was just overwhelming. Well, you can be sure it will be for Mike, too!
So if you're considering a career as a truck driver, you really should follow along with TruckerMike's Blog. You will get a step-by-step, day-by-day insight into everything you'll go through when starting your truck driving career. You can easily subscribe to our trucking blog and get the scoop from all of our authors about anything and everything related to the trucking world.
Trucking Companies Take The Hiring Freeze Off
Lastly, there were several trucking companies that I spoke with that had a hiring freeze, or a slowdown in their hiring, for new drivers in December. Well, all of the companies I've spoken with say that the freeze is off and they are hiring again! I was told by several that it is a pretty standard practice to slow or stop hiring in December for fiscal reasons and because of the slowdown in freight leading up to the holidays.
But the lingering question was, "What will trucking companies do in January in the face of this terrible economy?" Well, the answer is clear - they are hiring the same as they ever were! And in order to help cut costs, many trucking companies are really doing everything they can to hire as many student drivers as possible. So in the face of this terrible economy, now is a great time to begin your career in truck driving. While other industries are laying off workers and unemployement is skyrocketing toward 10%, the trucking industry is hiring and the schools are placing students without any trouble.
Related Articles: