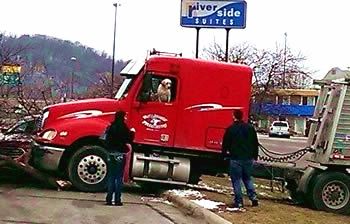 Safety should be a new drivers number one concern. From making sure that the vehicle is safe and road-worthy, to not hitting anything while driving.
Trucking companies are generally, and understandably, pretty intolerant of "rookie mistakes" that damage property, cost them money, and cause their insurance rates to climb.
As a new driver, you are a bit of an insurance liability until you learn how to operate your vehicle safely. As always, patience is your key, and if there is any doubt, get out and look (GOAL).