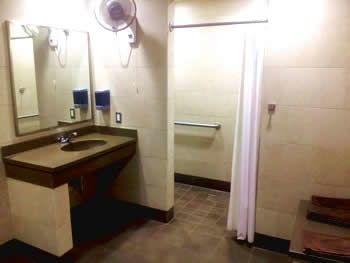 Experienced drivers who really want to shower daily will usually find a way to make it happen, whether on their break or during their 10-hour shutdown.
The more stops you make, the less distance you travel, but many drivers will stop every few hours to stretch their legs, use the restroom, etc.
There is certainly no shortage of facilities anywhere you go across the country, and in an emergency, or if you just don't want to leave your truck, there are other options to showering and "in-a-pinch" bathroom breaks. It is considered poor etiquette, however, to leave the evidence in the parking lot of the truck stop. Don't be "that guy".