The Boot Camp Known As Company Sponsored Training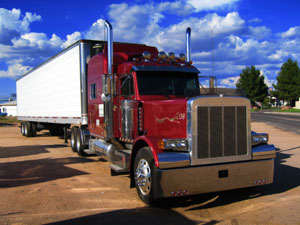 A bit about myself first:
I probably should start by telling you I was most likely conceived in a truck. For real, I was born into a trucking family. What is known today as "outlaw trucking" was perfectly legal in those days. Most of it anyway....
So, I can talk about trucks and motors and manufacturers……..about driving and different transmissions, rear ends etc., and CDL training independent vs company-sponsored; and as a freight agent, I can talk about freight too. I love it. I have a passion for trucks and the trucking industry. I worked for two different independent CDL Schools and just completed a company-sponsored training academy. I spent a good bit of 17 years driving OTR with my now-best friend. We did flatbed, reefer , bullracks, equipment, pretty much name it, right? So, now I am here to share my experiences for the last half a century ( yea I am giving away my age, but it's not the age so much as the mileage - I am holding up purtty well!) Some will be good, some bad, some fun, some sad, some interesting, some boring, I suppose. Some will be paramount! There is a great deal in this industry that you must know to get along well. I think we could/should start a "Did You Know" column so we can send in our helpful hints/trivia. For instance: Did you know that a Peterbilt 379 hood is 18" longer than a standard conventional hood? That would be fun.
I am pretty much a no-nonsense type of girl when it comes to being straight up about this industry. I think it's important to educate yourself, and I hope I can help with that for those of you who would like to get involved in this industry. It can be The Best or The Worst decision you have made, or will ever make. Should I mention now - I have experienced both? I admit the not-so-proud moments with the very proud moments. I must add, I have never had an accident since I started driving at age 16. I'll let you do the math on that one.
I have so many different topics to share with you I almost don't know where to start. But I am thinking I want to start with this:
Company Sponsored
CDL

Training

Wow, it's like boot camp. It's a challenge. You definitely don't want to go into this lightly. Don't even consider it if you don't take orders well. If this is your only option, be prepared to have your self worth, your dignity, your brains, your ability, and your patience tested. You should also be prepared to deal with insulting, disrespectful, appalling, degrading, impatient staff during your training. Know this, if you go to a company-sponsored CDL school, be prepared to experience all of the above mentioned things. It will test you for everything you are worth, unless you are a mushroom or robot. Then, no worries with any profession you choose. Once you sign those papers you are at their mercy. Boy could I have begged for mercy more times than I care to admit. The instructing staff have been doing this soooooo long that they in fact have become like the mushrooms/robots I mentioned previously.

However, my classmates and I saw it a little differently. We saw it as investing in our future. We put our name on the dotted line for thousands of dollars. We feel we should be recognized for the commitment we have just signed our lives away for. Doesn't that deserve some respect? Some measure of compassion? Something?
Know When To Walk Away
But remember this, it's the training you are after. So suck it up, or walk away. Don't beat around the bush about it or be shy. If at any time you realize you do not like what you see, do not like what you are being told, or that you do not like any part of any of it - Stop it then. Stop your training. At that point, the contract can be adjusted. If you continue, you will be responsible for the entire tuition. In a lot of cases that is thousands of dollars and they are aggressive about collecting it. Make sure that if you're going to stop your training, stop it before you go out on the road with your trainer. Up to this point they only have 21 days of training expenses. Once you are with your trainer, that's a different story. You decide you don't like it after you have been assigned a trainer, you are paying the full tuition. Again, they are very aggressive about collecting it! They expect large monthly payments if you terminate your contract early or late.
Keep The Ultimate Goal In Mind
With all that said, it is the training you are after. So, now you have decided you are going to continue. You will spend the next weeks learning how to operate the truck, which of course is fun, scary, challenging, and exciting. This is the training you have been working up to and putting up with all the bfd@)*d;g…..It takes some finesse to operate these big dudes, and it can get pretty hairy at times. Talk about an adrenaline rush. And, of course you will still be dealing with the same unprofessional instructors, but now you have something to occupy your mind. You can tune them out and learn about the operation. I tell ya, I wouldn't want to know any of these people personally. One of them was the Deacon of his church. I tell ya, MY FATHER is not pleased with his effort to assist mankind. You couldn't even get him to speak, say hello - nothing.
So, you spend countless hours in and out and under and on top of these trucks. You live and breathe the training and the trucks with very little down time. You get very familiar very fast with the trucks. It really makes all the sacrifices you will experience up 'til now worth it. It did for me, anyway. I learned so many new and interesting things. And I have been around trucks all my life. Imagine someone who hasn't been. It would be information overload. It was at times for me, I know.
To be continued…………. TTFN/SharBear
Related Articles: