Blogs By Author

Blogs By Tag
The things we do for love. This was my first week of CDL training. I'm 44 years old and I've never sat in the driver's seat of a big rig my entire life. I remember being 19 and telling my Dad that I wanted to be a truck driver. After he almost had a heart attack, he told me to talk to a friend who actually owned a medium sized trucking company. I had been imagining this great job where you get to ride on top of this giant rig, rolling down the freeway in pure bliss. My Dad wanted me to see the reality of the situation.
The Truth About Truck Driving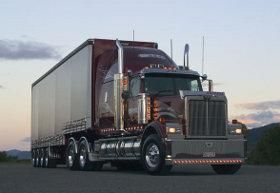 He took me to his friends' house and opened up the conversation. "Tell Paul about truck driving" he said. The owner of this trucking company, my Dad's friend, had nothing but BAD things to say. He said "It's a hard life. You always get the bad end of the stick." Then he said "The pay is bad. You will end up with all kinds of health problems." To finish off, he said "It's very dangerous. You will work long hours and you will never get to see your friends or family." So, at the young age of 19, I had heard it from the horse's mouth. I figured I didn't fare to well in this business and I decided to listen to my Dad instead.
I went off to college but I still couldn't figure out what I wanted to do with my life. What does a truck driver study in college? Guess what,…. I took up philosophy, the study of "thinking to yourself." My Dad was probably still wondering what the heck was wrong with me. I carried it on for 6 years without any real plan of what I was going to do after graduation. Any truck driver who has been driving around the USA for 6 years could probably say that he had the equivalent of a "Master's degree in philosophy." He could also probably make the same kind of money as I did with that degree.
I Became A Teacher
The truth is, I loved to think to myself about all kinds of things but I never made much money doing it. I knew all along I could never be a lawyer so I became a teacher instead. I made $22,000 for several years teaching "Behavior Problem" kids. These are the bad kids in school who get put in the special class. Many of my friends have actually come from those classes but I ended up being the teacher. I liked it because the principal never came in my room. As long as I could keep the kids from killing each other, he was happy. After several years of making next to nothing, I decided to take up freelance carpentry instead. I built the playgrounds at the schools instead of being the teacher. I liked working by myself; that was for sure. When I finally realized I was never going to make any money in the USA, I moved away to the Philippines at the ripe old age of 37.
I scratched my head for several more years, but one thing was for sure, I loved it in the Philippines. Everything there was cheap and the people there were extremely friendly. Don't even talk to me about the girls! I met another driver while I was at the driving school this week and, when I mentioned Filipino women, he knew right away what I was talking about. This guy was from Nigeria and he said "Filipino girls are the best in the world." Take it from a Master of Philosophy; this guy is correct. He gets an A+ on his test for female assessment. I will never go back to American women again.
In the Philippines, I was finally able to stay with one girl for more than just "one or two short years" and, for those of you truckers who are having trouble with your American sweethearts, save a few thousand dollars and take a two-week trip to the Philippines. You will find yourself returning each year until you finally decide to move there forever or bring a girl back to ride along with you in the sleeper. Filipino girls are the best in the world and no warm blooded male could say he was sorry that he went to the Philippines.
Returning To The Promised Land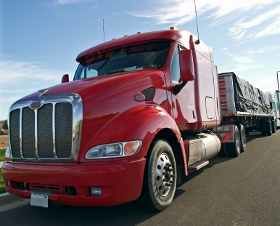 Anyway, the story returns to me and my truck driving when, after working as a freelance writer in the Philippines for several years, I had finally enjoyed the 5 best years of my life. Why did I come back? My sweethearts' dream is to move the "promised land." That's it. She wants the glorious USA and my friend from Nigeria also told me. "Now I know why you are here at truck driving school" he said. "A man will do anything for a Filipino girl." So I am the guy who is supposed to make her dream come true. With my temporary CDL in hand, I'm ready to take on the roads of the USA.
The recruiter at my school promised me "$42,000 a year gross pay" and even said "maybe more." Maybe I am being tricked, I don't know or really care. I told him "I really like to be alone for the most part" and asked him "Do you think you can arrange that for me?" He laughed and said "Yes Paul, I think I can get you ALONE." I guess I will be asking a lot of stupid questions in the next few months but that's the price of love. I'm going to learn about the truck driver's life and there's no turning back from here.
Finally Becoming A Truck Driver
So that's my story. I'm just at the beginning and my fiancée, Jennet, is waiting for her VISA. It will likely come in 6 months to a year but it isn't always the easiest thing to bring a foreigner into this country. I know it will all happen soon enough. In the meantime, that puts me behind the driver seat of a giant 18- wheeler in about 4-6 weeks. Even though this 44 year-old wishes there was a better way, the 19 year old inside me is grinning from ear to ear. He finally gets to live out his dream of being a truck driver and he can't wait to get behind the wheel of that big 18-wheeler!