Blogs By Author

Blogs By Tag
When you're considering becoming a truck driver, you'd like solid proof that companies will be willing to hire you after you've completed your training and have your CDL in hand. You wouldn't want to graduate from truck driving school just to find out nobody is willing to hire you. Getting pre-hire letters is a way to verify that companies will indeed be willing to hire you before you even commit to getting your CDL.
Or say you've already started your CDL training. Well, you're going to want all of the job opportunities you can get, right? A series of pre-hire letters will give you a choice of several different job opportunities. Let's take a closer look at what a pre-hire letter actually is, and how to go about getting one.
What Exactly Is A Pre-Hire Letter?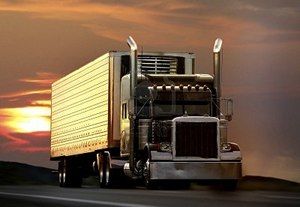 Pre-hire letters are acceptance letters from trucking companies to students, or even potential students, to verify placement. The trucking companies are saying in writing that the student, or potential student, appears to meet the company's minimum hiring requirements and is welcome to attend their orientation at the company's expense once he or she graduates from truck driving school and has their CDL in hand.
A Pre-Hire Letter Is Not A Guarantee Of Employment
The people that receive a pre-hire letter are people who meet the company's minimum hiring requirements, but it is not an employment contract. It is an invitation to orientation, which we'll refer to as "the party" in this case. The orientation itself is a pre-requisite to employment. The trucking companies are looking to hire as many solid candidates as they can. They know that if they send invitations, pre-hires, they increase the attendance at the party and they might even snatch some of the popular kids. But like invites to all the best parties, not everyone gets one.
Trucking companies don't want to fill the room with a bunch of party poopers; they want solid truck drivers. If the company doesn't accept employees with two-year old felonies, a student with a two-year old felony will not be given a pre-hire letter. The trucking companies won't waste their time and money filling a room with a bunch of people they can't hire.
So it's important to understand that issuing a pre-hire letter does not mean that the company is guaranteeing you a job. It simply means you appear to meet their hiring requirements and they'd like to bring you into orientation for further consideration. There are many things that will effect whether or not your pre-hire letter will ultimately result in you officially being hired by the company, including things like past employment verification, past criminal record verification, passing the DOT physical, and of course graduating from truck driving school with your CDL in the first place.
Why Is It Important To Get Pre-Hires?
Since we know that a pre-hire isn't a contract or a guarantee of employment, why would you want one? Well, you don't want one; you want many. The more invites, the better your chance of ending up at the perfect party.
You may be the perfect age, in perfect health, have a perfect driving record, and a perfect background. You may even think you've found the perfect company to work for. But it's not a perfect world. You still need a plan B. Flashy websites, sexy trucks, friendly recruiters and wads of cash can pull you in. But once you arrive, the perfection you thought you had found might not turn out to be so perfect. Or maybe your background check turns up something unexpected. Always have a plan B for insurance by acquiring as many pre-hires as possible.
Pre-hire letters are simply a confirmation that the industry you want, wants you. There is nothing worse than spending time and money on training and then finding yourself at home, unemployed, and sitting in front of the TV. Gather your invites and wait for the party to start.
How To Go About Getting Pre-Hires
The most important thing to remember about pre-hire letters is that honesty is the food that fuels them. Without honesty, pre-hire letters are useless. A pre-hire letter is based on the information you give to the trucking company by filling out an application. You can complete applications online, at job fairs, at truck driving schools, at unemployment offices and even at trucking companies.
Best of all, you do not need to have a CDL in hand when you start applying to trucking companies, or even be a student at a truck driving school yet! Many trucking companies will pre-hire students, and even potential students. But before you take the time to fill out the application, make sure the company hires new drivers and that you meet their minimum requirements and qualifications.
Some Important Considerations When Applying For Pre-Hires
The most important thing to do is to be honest. If you're unsure about information on your application, do your research and get it right. Lacking verification can leave you lacking a job.
Confirm employment history dates. An educated guess at your employment can show up as dishonesty, and dishonesty shreds applications.
Don't omit things because they're over ten years old; trucking companies will find it when they do your background check and that pre-hire will become post-never.
Make sure to answer every question and complete every page. If you're confused by something on an application, ask an admission coordinator at a truck driving school or even a company recruiter, they're there to help out.
If you fill out an application by hand make sure to use a pen, press hard enough, and print as clearly as possible. Remember these trucking companies get hundreds or even thousands of applications each year. If yours is difficult to read they won't waste their time, you'll be on the top of the "no" pile.
Take time to check your spelling or have someone look it over for you. You won't have points taken off for spelling but this application is a reflection of you and you must make a good impression.
This is a one-time shot every six months - make the most of it. If you complete the application and are denied, it could be another six months before the company bothers to review any additional applications submitted by you. Make sure you do it right the first time.
Completing applications online is the preferred method for everyone. Companies usually receive the application more quickly, spell checking is usually enabled on the applications, no required information will be absent, and there's no difficulty reading your writing.
You can complete online applications via truck driving schools, libraries, trucking company websites, and the unemployment office if you don't have access at home.
So, start applying today and I'll see you at the party.
Drive safe, Tanya Bons http://www.spiritcdl.com