The Employment Market For Truck Drivers Is Hyper Competitive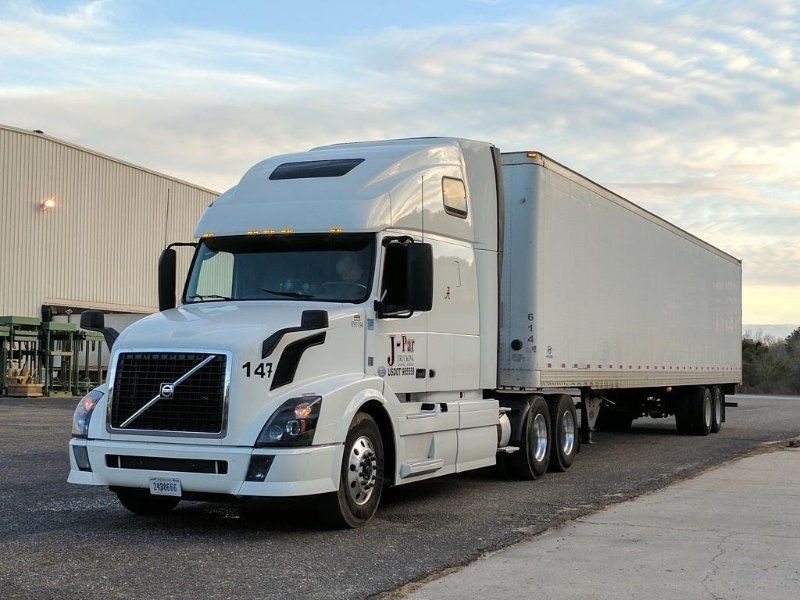 A Roehl Transport recruiter said in a recent interview, "The employment market for truck drivers is what I would call hyper-competitive and we feel it every day." It's true, the demand for truck drivers is very high and has been for decades. Personally, I don't see anything on the horizon that's going to change this, and that includes self-driving trucks which I don't believe are going to happen anytime soon.
There has also been a trend in recent months where truck driver salaries have been on the rise and so have sign-on bonuses for new drivers. Even truckload freight volumes and freight rates have surged recently according to FleetOwner.
There are recent statistics showing that truck driver wages have jumped in recent years. Maybe "jumped" is a bit of a leap (my pun for the day), but at the very least wages have stabilized and seem to be improving a little bit.
This is all great news for new drivers coming into the trucking industry. However, the reality for those who are looking to get started in trucking is a little bleak in some ways. In fact, a lot of rookie drivers fail in their attempt at a career in trucking. Driving a big rig is far more demanding than most people ever imagine, so a lot of people come into the industry with the wrong attitude and are woefully unprepared for the challenges they're about to face.
Unfortunately there is a little more bad news regarding wages. Historically you'll find that truck driver wages have fallen when adjusted for inflation. Why? One theory is that the decline in good paying blue collar jobs in America has dropped steadily since the height of the manufacturing boom of the post-World War II era.
So, what is the reality behind the demand for truck drivers? The reality is that Top Tier Professional Drivers are in high demand and there are very few of them out there. Yes, most trucking companies will give any knucklehead off the street an opportunity to prove they can be a valuable asset, but very few actually turn out to be.
So what does it take to survive your first year on the road as a rookie driver and go on to become one of those Top Tier Drivers?
3 Tips For Getting Your Trucking Career Off To A Great Start
Learn About Life In The Trucking Industry

The trucking industry is a strange beast. I've never come across another industry that is remotely similar when it comes to the way training is done, the demands that are put on drivers, or the variety of skills it takes to be successful in this industry.

Use our Truck Driver's Career Guide to understand the trucking industry and prepare yourself for the challenges that lie ahead.

Study For The

CDL

Exams Ahead Of Time

Don't wait until you start truck driving school or paid CDL training to begin studying. Get ahead of the game while you're at home and you can study on your own time.

Plan On Staying With Your First Company For A Minimum Of One Year

Rookie drivers mistakenly believe that the problems they face early on in their career are the fault of the company they work for. Rarely is this the case. The large carriers which hire new drivers have been around for decades. They're the elite in this industry. They know what they're doing.

It takes a long time to learn how things work in this industry so you can become a safe, productive driver. Listen to this podcast I put together which explains exactly why it's so important to Remain With Your First Company One Full Year.
You'll need to focus hard, work hard, have a great attitude, and follow the basics I outlined above if you want to have a shot at being successful in this industry. It doesn't matter how strong the demand is for drivers or how strong the wages are if you get yourself kicked to the curb right out of the gate.
Let me giving you a sobering statistic. In speaking with one of the owners of a large carrier that hires and trains new drivers I was told that 50% of the drivers they bring to their school do not successfully get their CDL. A full 25% of those who do manage to get their CDL never make it through their time on the road with a trainer.
So just how difficult is this career? The fact that over 90% of the people who take a shot at trucking aren't around one year later should be a sobering reminder of how well you had better prepare yourself if you want to make it in this industry as a driver. Take my advice to heart. Study hard, have a great attitude, learn how this industry works, and stick with that first company for one full year. That's the basic strategy for success if you're a rookie driver.
Related Articles: