Why I'm More Than Just A Number At My Mega-Carrier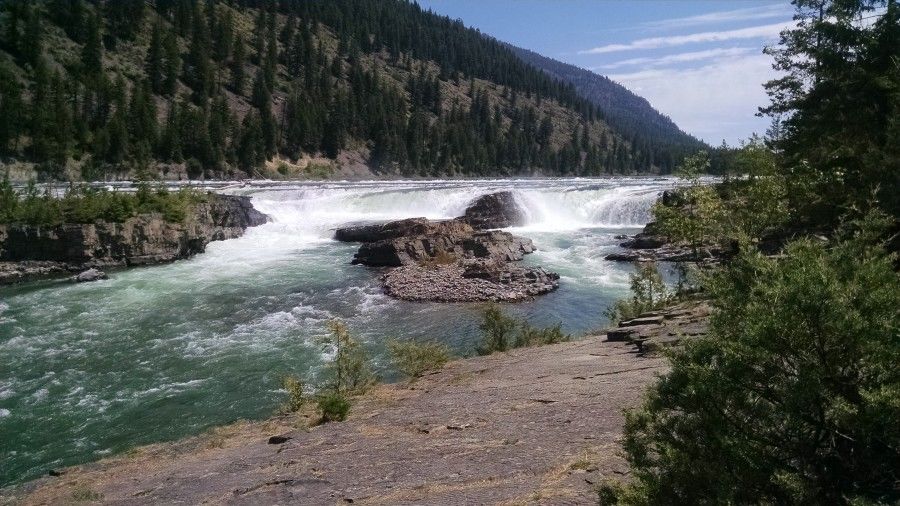 I often meet drivers at customers who say to me, "I couldn't work for a mega-carrier. I don't want to be just be a truck number. My dispatcher knows me, I know him." That is totally understandable. Who wants to work with just a voice on the phone or text message on a Qualcomm? When I hear this statement, I immediately ask, "How many kids does your dispatcher have? How long has he been married?" Shock comes across the person's face, and the response is usually, "How would I know? He's my dispatcher." Sounds like a great relationship, huh?
At my mega-carrier, I am one of 80 drivers on my fleet manager's board. With drivers coming and going, and students upgrading all the time, you would think I would be just a number.
I am not just a number.
Getting To Know People At Your Company
When I see my fleet manager at the terminal , he knows exactly who I am. Most recently he asked me, "When are you going to write another book? It's been awhile." Then I took a picture of him with my phone, showed him the picture and said, "Have you met my Fleet Manager? He keeps me running so hard, who has time to write and publish novels?" I asked about his son's basketball tournament, and his wife's birthday before allowing him to get back to work.
Next, I strolled to the cafe in the terminal to grab a bite to eat. The staff is always so friendly, and when I ordered my burger, the chef shouted to the order taker, "She's allergic to cheese, make sure you write that on her ticket". I haven't seen this cook in a month, and he remembered I can't eat cheese. Wow.
As I approached the cashier with my food tray, she squealed, "Oh my God, you haven't seen my new grandson's picture! He arrived last week!" After oohing and ahhing at the adorable baby, I sat down to eat. The man at the next table glanced at me and said in a Jersey accent, "How ya dewin'?" This struck me as odd since he was the head of the maintenance department for the entire company, and he was definitely not from the Northeast.
I asked him, "Why did you ask with that accent?" As he chewed his food, he responded, "You ARE from New Jersey, aren't you?" I am, but how did he know that? There's almost 8,000 drivers in my company. Of all the interactions with in-house personnel, this is the one that shocked me the most. When I asked how he knew, he admitted, "It's my job to know the drivers who take the best care of our trucks. So, how ya dewin' today?"
After lunch I headed to the hair salon where I was asked if I was getting my usual highlights and conditioning or if I wanted to do something more dramatic. My hair came out perfectly.
After that I checked my mailbox and the clerk stated, "I still haven't seen that package you are waiting for." Oh well.
I walked back to the truck for my shop appointment. When I pulled into the bay, one of the passing mechanics hollered over, "What's wrong with it? It better not be the APU I fixed last month!" I laughed and shook his hand as he told the assigned mechanic to take good care of me, and then he asked if he could pet my cat.
After pulling out of the bay, I found a parking spot and saw another driver walking past. She screamed, "Holy crap! I haven't seen you in a year!" We talk on the phone several times a week, but we rarely get the chance to meet up. Her truck was going into the shop as well, so we headed to Walmart to stock the trucks and kill time before her appointment.
The end of my 34 hour break was coming, so I reported to our department that assigns out-going loads from the terminal. The guy sitting behind the desk smiled, "I just saw your boyfriend roll through here last week. Do you want a load heading his way?" After a bit of chatting, he gave me an 1800 mile load--towards my boyfriend's delivery location.
With that type of experience would you feel like just a number?
Building Relationships
It is all about relationship building, not just with dispatch, but with all the departments. I have a contact in each department including Payroll, Claims, Logs, Safety, and Training. Whether I have an issue that needs to be resolved or just a question, I know who to call, and they know who I am. Whenever I am in the terminal , I take the time to wander past their desks to say hello. Often I call just to say thank you. On occasion, my visits include me dispensing some sort of candy or thank you cards. The mechanics are always in the excessive heat or cold, so offering them a cold drink on a summer day goes a long way. In general, be nice and you will have lots of support.
When it comes to my fleet manager , I got in the habit of sending him funny messages once a week to his email. It was usually stuff that happened on the road that was unique but would brighten his day. For example, I once drove through flies in Iowa, locusts in Ohio, and hail in Missouri. I wrote to him, "Between the flies, locusts, and hail, I think Moses' GPS screwed up. He sent the 10 plagues to the Midwest instead of Egypt. Thank God I don't have any kids, because the Angel of Death would be coming for my first born soon."
This might not work with everyone, but at least attempting to make someone laugh instead of constantly complaining is always a better choice. My fleet manager has a great sense of humor and has even thanked me for my "hilarious comments".
Performing At A High Level
After my second month, I called and asked my fleet manager how I was doing and how I could improve. The first thing out of his mouth was, "You are great at getting to customers early, I never worry about that."
THAT is what you want your dispatcher to remember about you when your name comes to mind. He never once had to call and wake me up, or ask, "What's going on, are you planning on driving today?" He then said that if I slowed down a bit I could get better fuel mileage and a bigger bonus, and added, "But I'm giving you the most miles I can. So the only way to increase your pay would be to bump up the fuel bonus." At two months, he was maxing me out on miles. How?
Be Early, Be Safe, Communicate Problems
If I have problems with my reefer , the trailer or truck needs to be fixed, or there are shipment issues, I almost always have time to fix them because I plan so far ahead. During my first couple of months, I had to finish a load for another driver who was out of hours. When he gave me the load he said, "I hear air around the tires. It needs to be checked out. I drove 2200 miles to get here and never had the time to get it looked at."
REALLY? Lazy driver.
It was midnight and my appointment was 100 miles away for 06:00. I hoped I could get unloaded early and then get the tire fixed before my fleet manager got into work. Nope. I rolled 25 miles and had a blowout. It took a couple hours to get that replaced, but I left so early, I was still in the dock door getting unloaded before my 0600 appointment time. I then received a message from my fleet manager, "Wow! I didn't think you would make it on time after reading the messages of your blowout. You are now officially off of rookie status." So my first couple months I was no longer being treated as a rookie and being maxed out on miles. Awesome!
Here's another example: I had a load picking up in Newark, NJ with an appointment window of 05:00- 07:00. Who wants to drive in NYC rush hour morning traffic? Not me. I got there at 22:00, hoping I could get loaded early and roll out. Although the trailer wasn't ready, the loaders doubled up to get me out of there. I noticed the new trailer's tire was low on air and it had already been reported to our Road Assist department that I would be heading to the terminal to get it inspected. Unfortunately, I never made it out of the shipper before the wall of the tire blew. By the time the tire was replaced, my drive clock was being eaten by the 14 hour clock. Instead of rolling out immediately, I did 8 hours in the sleeper at the shipper and rolled out at 0600. Not what I planned, but such is trucking.
I had to be at the receiver 350 miles away by 13:00 in upstate NY. I had my doubts, believe me. Heavy traffic, pouring rain, and construction everywhere. When my fleet manager came in, I notified him immediately. Of course, his response was "Do your best to get there. Stay safe."
I got there with seven minutes to spare, which is incredibly late in my opinion. My fleet manager's message read, "I wasn't worried at all. I bet sales (the load planner) a set of push-ups you would get in on time." It takes time to form this kind of relationship.
One of our forum members is on my fleet, and in the beginning he constantly complained to me that he didn't know our FM's plans. I stopped caring about my fleet manager's plans a long time ago. I received calls from him asking for advice, and wanting me to predict my FM's next move. He didn't trust him, and felt the FM didn't trust him as a driver. Of course there was no trust, they didn't know each other yet. Whatever my FM wants or needs, I do it. Down the line, I get what I want. I told this driver to do that same. It's been almost a year, and now that driver sends me text messages saying, "I love this guy! He's handing me 1500 mile loads like it's candy!"
Handling The Tough Jobs
Sometimes what you are asked to do is not appealing. Do it anyway! I drove 450 miles into the terminal and planned on eating, taking a shower, and getting a 34 hour break. My FM had other plans. He messaged me and asked if my new trainee and I could take a load from Springfield, MO to Seattle, WA. I refused the load because I did not want my trainee's first mountain grades to be the Rocky Mountains. By the time he called and asked if I would at least pick it up, I had already sat down to eat. "You don't have to take the load, but I really need it picked up. Just bring it back here and take your 34. Please?"
I could see his puppy dog eyes in my head. How could I refuse? Once he sent me the load assignment, I noticed the time was NOW! I dropped my burger and rushed to grab a trailer and get out of the terminal to the shipper 3 miles away. Again, I made it with a few minutes to spare. I had to back into two different doors, which gave me more in "stop pay" as well as "local pay". So for a couple hours I made like $75, and made my FM quite happy. When I left the terminal a couple days later, I headed out with a 2800 mile load. Coincidence? I think not.
On yet another occasion, my FM sent me a very short load. At the time I had a trainee, so 400 miles was short for a team. It delivered 70 miles from the terminal, and once we got unloaded, he messaged he wanted us heading in there to pick up a 3,100 mile load going to California with multiple stops. The load had enough time on it that I could have done it solo, but as a team we could knock it out early.
Once we got to the terminal, I ran into two guys on my fleet. Both were bragging about how they told off our fleet manager. "He's crazy. I told him I wanted to shower and break here." Two days later, the one posted on Facebook he was still sitting at the terminal trying to get a load out. The ridiculous part was that he had the time to pick up that load, come back to the terminal and shower, eat, and break.
When I took on my first trainee, I asked my FM what bad habits he did not want me passing on to a newbie. He responded, "I can't think of a single one that you have." So if you ask my FM about me, I am always early and have no bad habits. That is much better than groaning when he hears my name!
Getting Your Priorities Straight
This job is all about priorities. Your priority should be getting the load in early and safely, and making your dispatcher happy. We are human. We get sick and exhausted. If you do your best and communicate with your dispatcher when issues arise, you will have loads assigned to allow you extra sleep, or time to get well. Plus, you will be respected more for acting professionally instead of being sick and arriving late. If you complain every time he assigns a load to you, he will complain when you want something. It is that simple.
Do your job, and do it better than his other drivers and you will make good money. Follow this advice and you won't be just a number, no matter where you go!
Related Articles: