Team Training: The Fear And Misunderstanding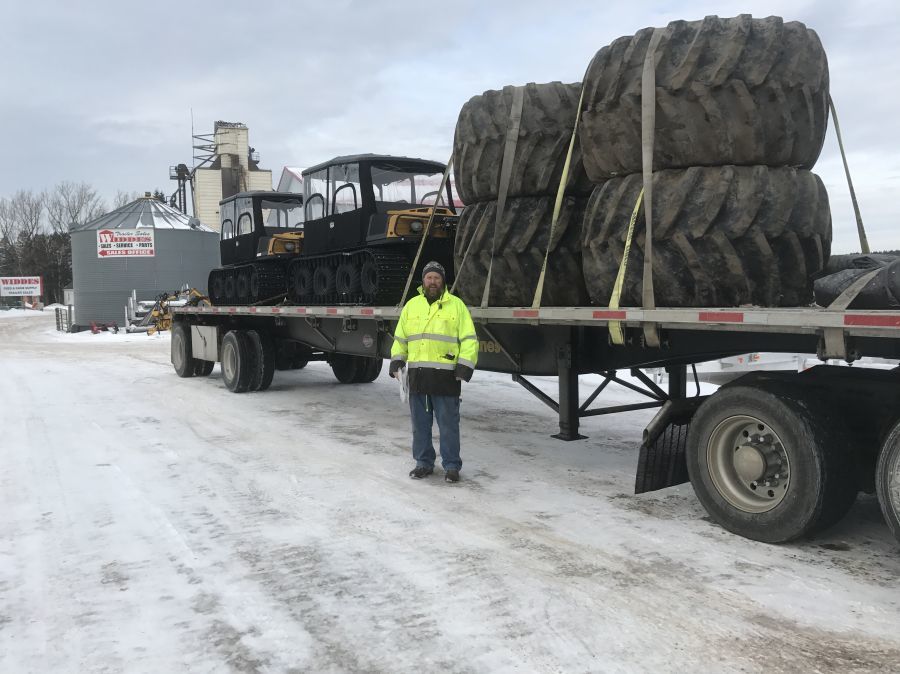 Occasionally I see a post on the forum stating, "I refuse to go with a company that trains drivers on the road as a team. I want the trainer in the seat next to me." This person is often under the impression that the trainer immediately jumps in the sleeper the minute a newly permitted driver starts the truck. When I explain the nature of team training, the person usually goes, "Ooooh, when you put it that way, it makes sense." All companies are different, so I will explain how things work at my company.
Getting Your
CDL

Permit And License

First during orientation, the student goes through the physical, drug tests, CDL permit tests, and simulator labs. Then the student goes OTR with an instructor for one to three weeks depending on his abilities while delivering loads all over the country. The instructor sits in the seat next to the student, which is required by law.

They drive solo loads, and basically "do the job" of a solo driver, keeping with all Hours of Service rules as any solo driver would. They head back to the terminal where the student takes the basic skills test to get his CDL .

In my case, I drove with an instructor by my side for almost 10,000 miles in three weeks before testing. I received one on one attention and instruction, and it put me at a considerable advantage over someone attending a local school. It allowed me to drive all sorts of weather conditions, downgrades, times of day, and city traffic. Honestly, it's a culture shock because there is no "let me get used to this." It's one week in the terminal for orientation, then BAM! You are OTR and thrown into the trucking lifestyle of sleeping in the truck, showering in the truck stops, and traveling the country.

See also: Podcast: Why Is Truck Driver Training Done In Such A Rush?
Team Driving During Training
Next comes the team training portion. As a team trainer, I can tell you that no trainer is going to let someone who just got their CDL license start the truck and drive, then jump in the bunk and go to sleep. No way. I need to know I'm not going to die. With my latest trainee, I sat in that passenger seat almost the entire week. He drove 3,000 of our total 4,000 miles completed this week.
At this point we have already covered:
picking up and dropping trailers
how to use the

Qualcomm

Hours of Service rules
how to scale
sliding the

tandems

weight regulations
how to fuel
how to get repairs done
scanning bills and load information
...and much more. We have also done plenty of backing, both in truck stops and at customers. We have reviewed how to read the atlas, trip planning, and are correcting any driving issues he has.
During this week, I asked my Fleet Manager for loads taking us over both easy and difficult routes. We started with I-40 across Texas, New Mexico, and Arizona. He drove through Tulsa, Oklahoma City, Flagstaff, Albuquerque, Fort Worth and Dallas traffic. We headed up to Kansas City, then down a winding, curvy US 65 with lots of traffic lights and hills before getting on I-40 near Little Rock, Arkansas. He drove through Memphis work traffic, headed down Monteagle Mountain in TN, then onto Atlanta afternoon rush hour. During this time we worked on downshifting, downgrades, increasing following distance, and reducing speeds as necessary. We discussed always having an out, defensive driving, and looking "50 miles ahead for danger" as he put it.
Today we will begin our teaming portion, now that I know he can swing wide, will G.O.A.L. (get out and look), and has perfected the "Serpentine Maneuver" that assists with proper alignment for fuel pumps, washes, and repair bay entry ways.
Is he now a real trucker?
No, but he will be an awesome one by the end of his first year. My company requires 30,000 team truck miles for the trainee to upgrade, and by tomorrow he will already have 5,000 done.
Now, a lot of the company and reefer procedures are a matter of repetition. That is what team training is all about. At a certain point, the new driver is basically borrowing the trainer's truck for practice and has the trainer sleeping in the back for support. He does not need me to babysit him anymore while he drives for 500 miles a day, but he might need to wake me up to answer questions about directions, customers, or how to handle something. Different issues arise every day, and teaming with a mentor allows the new driver a safety net by having the trainer right there.
The Training Is Far From Over
Driving opposite shifts does not mean the training is over. We will continue to discuss all of the points already mentioned. The more work he can do himself, the more information he will retain. He can get into a routine that will allow him to be the best he can be. I expect him to continue to make mistakes, but when he does, I can now say to him, "Why did you stall the truck just now?" In the past he might not have known, but now he replies that he forgot to switch the range selector on my 10 speed manual. He will eventually get muscle memory and do it automatically, but for now, he needs to remind himself.
Do I flip out and yell about it? Nope. Because I did the same thing in the beginning. As a matter of fact, I constantly give a list of things not to do—followed by "Do you know how I know? Cause I already did it and screwed it up. So learn from my mistakes."
During the last week on my truck, I will again have him run completely solo. He will be the one deciding where to stop and park for the night, how to get to customers, where to fuel, and all other functions related to the job. If he can run my truck the last week of training alone, he can run his own truck without incident. He will probably get annoyed and frustrated with me because I will stop answering questions directly. I use the Socratic Method of answering a question with a question to make him think. Not all trainers will do things this way, but I found it works best for me. I explain this to the trainees upon meeting them so they know what to expect.
Team Driving Can Be Tough
Living on a truck with a stranger is one of the most intimidating aspects of team training. At my company, training can take a couple of months. It can take two months for someone just to learn how to downshift and six months for the backing to click in one's head. Considering those facts, it is easy to see how going solo sooner can be more intimidating than training.
Heck, I got my license the day before Halloween and got my solo truck on Valentine's Day and I was still insanely nervous. I have friends who went to companies that had them in a solo truck only three weeks after starting with them, and I don't know how they weren't scared to death. I used my fear of the unknown to get me through what seemed like a grueling team training situation.
Training was hard, but my trainer was okay with the fact that I was more afraid of being solo than staying on her truck. Our personalities did not mesh well, but do they always in any work environment? That situation can be one more way to help you become tough enough to do this job.
Yard dogs and other drivers will yell at you, and sometimes customers are not very friendly. It's just part of life and the job, so dealing with a miserable trainer or someone unlike you just makes you more tolerant of others. Knowing it is temporary, and being able to count down the miles until it ends can motivate you to keep going.
It can help you relax if you understand that allowing someone to upset you gives that person power over you. The trainer was cranky after not sleeping and snapped? Oh well, you never have to speak to him again after next week. Don't let someone else control your emotions or make you deviate from your goals. Doing so may distract you enough to cause an accident.
Bad Trainers Exist at Every Company
Every company will have good and bad trainers. Even if you feel you've gotten a bad one, you can still learn from that person. What does this person do right and wrong? How is that trainer driving? Are they aggressive or are they using defensive driving techniques? Does he manage his clock the correct way, or is he always late? How is he interacting with dispatch and customers, and what kind of result comes from it? How does he set up for backing?
I'm not saying to stay with an abusive guy who is constantly belittling you, but we need to know what the term "abusive" is. One person on the forum stated their trainer was abusive because he never answered his questions, made him drive 550 miles a day, and had him do all the work. If you read above, I do the same thing. Did I sound abusive when you read that? Or is the student exaggerating?
Often trainers do things that seem unfair, but it is really to show the student how to get out of a situation. When a trainee begins a maneuver that I know won't work, I might stay quiet and let them figure it out. Sometimes pointing issues out before the mistake occurs does not resonate in the trainee's head the same way as letting them try to fix the mistake.
If anyone is in an absolutely intolerable position, then yeah, contact dispatch and get on a different truck. If the trainer is expecting you to break the law or do something you find unsafe, that is one thing. However, sometimes what is normal part of trucking is seen as "abusive" to someone who cannot handle this life.
If the student bounces from truck to truck because every trainer is "horrible", then the student is the one with the issue. Much of life is in choosing the right battles. The same goes with training. Team training can be an amazing experience, or a terrible one. But either way, there are things to be learned, and the time is limited.
Trust The Training Process
Your attitude during training will make a huge difference in the knowledge and skills you acquire. Instead of complaining that the trainer is lazy and making you do all of the work, realize the trainer already knows how to do the work, and this is practice for you to get it right before you go solo.
After all of this intensive training, rookies still have accidents when they go solo. They still have a million different scenarios that weren't covered in training because each day is different. When choosing a company, do not just eliminate a company because you don't want to be alone with someone on a truck. Take the time to research each company and find one that works for you. The teaming part of training goes quickly and will be a flicker of light in your glowing future career of trucking.
Stay safe, GOAL, and have fun!
Related Articles: