The First Year Trap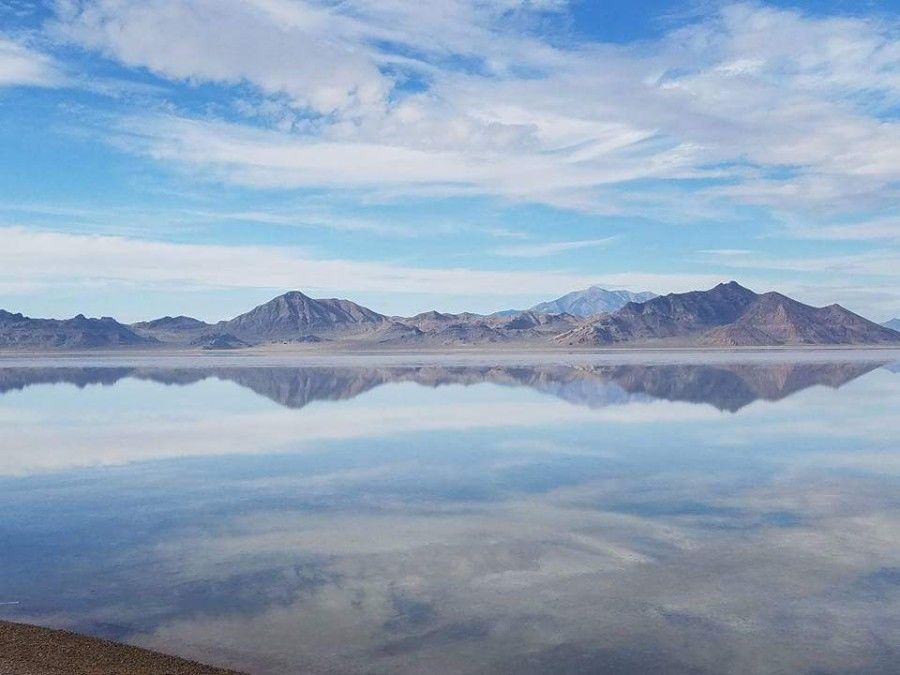 Here at TruckingTruth we teach two things of great importance to first year drivers:
Complete the first year of your career with the same company
Your attitude as a driver will make or break you
Once you prove you are not a liability and insurance companies are more likely to take you on, the doors of opportunity will open for you. It's true. A productive, safe, on time, reliable, "get 'er done" kind of driver will be able to go almost anywhere after that first year. But many drivers start out being all of those wonderful things and fall into what I call the "First Year Trap".
As we say constantly on this site, it is all about attitude.
Recently one of my friends fell into this trap. He started out complaining, "I want to run, and my fleet manager just forgets about me. I am not getting loads." Oh, that awful fleet manager! (sarcasm)
So what did I do? I helped him get transferred to an awesome fleet manager — mine!
I made myself available to give advice on trip planning, parking, and time management. The first couple of months this driver ran hard and made some really good money. At one point I was jealous because 3,000+ mile weeks were more frequent for him than for me. Then his one year anniversary date occurred, and it all went to hell. The Terminal Rat in him appeared.
The Beginning Of The Downhill Slide
It started with statements to his fleet manager like, "You aren't going to drive me crazy or kill me. I'm tired and I'm going to sleep." So this driver, at a forced dispatch company, started rejecting any load that was given to him at night.
He messaged his dispatcher saying he was unsafe to drive due to a lack of sleep, which pretty much ties the hands of dispatch. Once you use the word "unsafe" they can change an appointment or give the load to someone else, but my company will not run you. It can be a legitimate excuse, but do not abuse it.
There are ways to catch up on sleep, and one is simply messaging in on the Qualcomm , "Please do not load me right away so I can catch up on sleep. Make me available for tomorrow morning." Case closed. But this driver just did not want to learn. Or perhaps he wanted the drama attached to the negative attitude.
His repeated excuse was, "But I'm tired. I just delivered a load, and now you want me to go pick up another one?"
Uh... yeah, that's your job! Pick up loads and deliver them on time.
Soon, the driver began trying to manipulate the appointment times to suit his desire. One time he said, "That appointment is at midnight in Atlanta. There won't be any parking, can't you change the appointment?" The driver stayed up all day expecting that appointment time to be changed, but it wasn't. When it came time to deliver, then pick up the next load, the complaint was, "But I was up all day waiting for you to change the appointment time."
Well, who told him to stay up all day instead of getting some sleep? Why did he expect dispatch, the planners, and the receiver to jump into action and change their schedules for him?
At the same time, appointments in Atlanta during the daytime brought reprisals such as, "You want me to drive through Atlanta traffic during the day? The traffic is ridiculous. You just don't know." So day or night, Atlanta was out of the picture. Soon, he rejected and complained about short loads and local loads. True, none of us want to do them, but someone has to. Doing the tough loads gives you brownie points with dispatch and leads to longer loads and more miles overall. Not doing them gets you put in the doghouse.
Heading Toward A Brick Wall
To try to better accommodate this driver, dispatch started scheduling pick ups right after his last delivery. Often the appointment times were before he got out of the last receiver. All this driver needed to do was message dispatch with an ETA for the pick up. Of course they don't expect you to be somewhere at 10:00 a.m. for a pickup if you are still getting unloaded at 11:00 a.m. somewhere else. Dispatch just needs to assign the load, then change the appointment time to your ETA.
Again, this driver did not want to learn, and would reject the load. "I can't be there are 10:00 a.m. It's not happening." He bashed the company on social media not realizing the company was trying to please him the best they could.
After a while, the inevitable phrase came, "I have my first year in. I can go anywhere and until they fire some of these other drivers who haven't proven themselves they ain't getting rid of me." There it was — the first year attitude trap. This is the attitude that "I'm so important, I'll show them" which gets so many drivers into trouble. This driver never got back to the "run hard" mentality, and was recently terminated due to a lack of productivity.
You Get Back What You Put In
For over a year I told this driver to go meet our Fleet Manager and have a talk, get to know him. But he didn't. The only time they met face to face was when he was terminated — due to a lack of productivity. Meeting and interacting with in-house personnel can help you immensely. If a person likes you, it is easier for them to give you more chances or talk to you off the cuff. Ask them how you can improve your performance and show interest in getting better.
In contrast, it is much easier to be a stickler for rules and tougher on a person if they don't know you. If you act like just a number, you will be treated like just a number. And to this day the driver doesn't see the err of his ways. He is blaming the company and dispatch for not running him properly.
Yes, the driver was invited to an orientation at another company the same day, but at a company whose Google and Facebook reviews are abysmal. I don't believe everything I read on the internet, but some of the things rang true enough that I would have researched more. Thanks to that "First Year Trap," this driver did not have time to research. He needed a job quickly, and needed a company that would hire someone with a termination on their record. Remember I said after that first year, a safe, productive, reliable driver has doors opened? Well, an unsafe, unproductive, unreliable driver can have doors slammed in his face.
If you are just looking into trucking, you might be asking yourself, "What is the big deal? Why couldn't the company just change the appointments to the times the driver requested?" Perhaps in another division, such as dry van , it could have been done a little more easily. Maybe.
But reefer often has customers that unload their products at certain times of the day. For example, Frozen might only be accepted between 23:00 and 03:00. Dairy might be 03:00 to 09:00, and so on. The customers also need to have staffing to load/unload, so asking an additional truck to be added could delay the unloading if the staff is not adequate. Plus, the carrier is the one providing the service — not the shippers/receivers. The trucking company is getting paid to deliver and suit the customer's needs, not the other way around.
It's All About Attitude And Performance
As a driver, you are getting paid to meet the needs of the company. You sign on to do a job and should give it your all. Negativity in any profession will lead to ruin, and positive attitudes will lead to success. It is one thing to vent to a friend or on a forum about a load. We all get frustrated. But it something else entirely to moan to your dispatcher , or worse, make demands of your dispatcher.
The "us against them" attitude gets you nowhere, except on the bus to the next trucking company. And that First Year Trap can then lead to another trap, one that corners you. After a few more bus rides to a few more companies, there are no more open doors. You are stuck with no way out, and it is all your fault. This is when the terminal rat then blames all of trucking for his problem.
Another "First Year Trap" mentality involves the misunderstanding of the importance of the first year commitment. Many interested in CDL schools think they can be a free agent and bounce around from company to company on a whim just because they have a CDL. They choose a local CDL school instead of a company sponsored program to avoid being an "indentured servant" as some claim. A "slave who is trapped" is how they describe it.
Not realizing the ramifications that changing companies can have on a driver's DAC report, these people work for several different companies that first year. Then the doors start slamming on them, and SNAP! They find themselves in the same trap as the above driver and many of the Terminal Rats - cornered with no way out because they didn't show consistency and dedication. They showed a lack of judgment and unreliability — two traits trucking companies absolutely do not want in a driver.
What some people do not realize is that ALL employers want to see a driver that is committed. That is one of the reasons many employers will take a college graduate over an applicant without a degree — the college graduated showed commitment to reaching his goals.
Great Communication Is Always Important
If you start feeling like you're complaining a lot, try talking to your dispatcher. See if there is common ground or something he can do to alleviate some of the stress. If you approach him with a nasty attitude, you will get difficulty thrown back at you.
I once told my fleet manager that I cannot sleep without a load. I was anxious that I would miss the next load assignment if I was sleeping. From that point on, he started pre-planning me at least an hour before I delivered my current load. That way I could do my trip planning while getting unloaded and could look for parking, washouts, and my next pickup route. Problem solved.
Do not be one of those unfortunate drivers who falls into the First Year Trap with no way out. Communicate your concerns without the aggressive attitude. When you get started with your first company, plan to stay there for a full year. Even if you come into a company with your CDL , make it a personal goal to stay the year.
See: Podcast Episode 4: Why Stick With Your First Company One Full Year?
Be Positive, Be Safe. Make money! Good luck!
Related Articles: