Blogs By Author

Blogs By Tag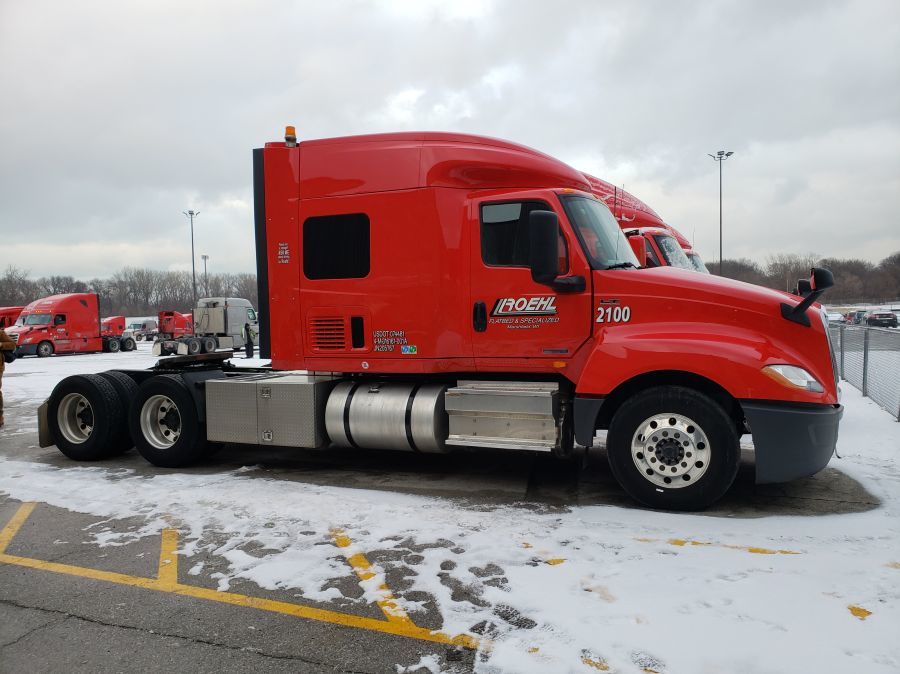 Recently we had two different visitors in our trucker's forum say that retention and turnover rates at a company made an impact on their decisions. On the surface, I can understand why they would feel this way. If drivers are leaving one company at a high rate, but are staying longer at another company, then one company is "good" and the other "bad", right? Not necessarily.
Unfortunately, many prospective drivers trying to choose the right trucking company to work for will make this assumption and may pass on some great opportunities. They simply don't understand how the trucking industry works.
I cringe when I read a comment that says, "Company A only has a 20% turnover rate and Company B has a 90% turnover rate so I would never work for Company B." I want to shake this person! They are comparing apples and oranges without knowing it.
What Causes High Turnover Rates?
Large carriers are self-insured, which allows them to hire and train inexperienced drivers. Unfortunately, many new drivers will not make it through their first year in trucking, and this can be for a number of reasons. Some have too many accidents and get fired, some have family issues and realize they cannot be away from home, and others may decide it is too much responsibility for them to handle.
The large carriers are the ones that hire and train most of the new drivers, therefore they have higher turnover rates. Does that make them bad companies? Of course not.
Insurance rates are cheaper once a driver has one full year of experience, therefore, many companies require one year of driving experience. What the person posting that comment in the forum didn't explain is that the company with a 20% turnover only hires drivers with 2 years experience. That means the company is only hiring experienced drivers who know exactly what to expect on a daily basis and have the knowledge to make decisions and handle the job. They also have a better chance of avoiding accidents.
Stories Of Drivers Leaving Their Company
Over the past couple of months, we've seen a number of new drivers leave their first company, though the company did nothing wrong. They weren't evil slave drivers trying to suck the life out of a new driver. They weren't withholding pay from the driver or some other crazy declaration you might see posted on review sites.
All of these cases had to due with personal issues that led the driver to leave the company or leave trucking altogether.
First we had Don, who painstakingly made spreadsheets to help him decide which company was best for him. After months of consideration, he chose CFI and fully intended to stay for one full year to fulfill his contract. He attended their school, went through training, and several months later due to a family illness decided to find a company closer to home. He did the professional thing and gave notice, and fully intended to pay off his contract. He didnt have one bad word to say about CFI, the training, or the dispatchers. He simply could not remain an OTR driver.
Next we had Britton and Kim who both went to Prime Inc paid CDL training. Kim made it all the way through training and upgraded to her own truck. After several weeks, she decided the stress of finding parking and trip planning was too much for her. She was happy having achieved her lifelong dream of obtaining her CDL and attempting a trucking career. She saw a great portion of the country. But she felt much more comfortable in her job at a law firm, after almost two decades on the job, than behind the wheel of a big rig.
Her exact words to me were, "In the law firm, the stress is predictable, you know what to do and how to handle it. Trucking stress is erratic and ever-changing. No two days are the same."
Britton never made it through training when he decided the weeks spent away from his family was too much of a sacrifice for him and he headed home. Both of these drivers gave proper notice and at any time would be accepted back at Prime, because they handled themselves in a professional manner. Trucking companies and dispatchers understand that OTR driving is not for everyone, and they also understand that personal matters may change at a later date and they will welcome back those who deserve it.
Then there was Marc Lee, who after two weeks of training with JB Hunt hurt himself on the job. He went on Workmen's Compensation and was then given a return to duty by the doctor. Unfortunately, Marc Lee was unprepared to deal with certain medical paperwork he needed before the DOT physical. Despite having just had a physical a few months prior, the company required a new one for him to return to work. This is not uncommon. I needed a new one after both my diagnosis of sleep apnea and an elective surgery I had last year. Marc Lee was dismissed by JB Hunt when he didn't cut through the red tape quickly enough.
Should Marc Lee have been prepared for this paperwork situation? Probably. But being new, he was unaware of this being an ongoing issue rather than a one-time thing.
Most of us cannot predict family illness, so Don was not at fault. Britton and Kim may have had completely different perspectives on trucking had they stayed the full year. The stress and exhaustion diminish as one gains experience. Scheduling face time with family becomes easier as well, so perhaps these two may have quit too early, but only they can know that for sure.
And Marc Lee will now be prepared for future paperwork.
But all of these people count toward the company turnover rate. Do you think the companies should be held liable in these cases?
Do Not Blame Your Company
There is no shame in admitting trucking is not for you. However, there is shame in blaming the company for your own unrealistic expectations, lack of experience, and overall attitude. We have seen several of these people over the years.
One was Jet Guy who attended orientation at Prime but left due to a family emergency. He returned a year later and was trained in phase one by a member of our forum. The trainer did not think he was a safe driver and suggested trucking was not for him.
Jet Guy then changed trainers for the second phase. Instead of concentrating on learning how to handle the truck and asking about hours of service rules, trip planning, mechanical issues, and other job-related challenges Jet Guy focused on leasing questions and fuel mileage.
Increasing fuel mileage is great, especially if you are a company driver who gets fuel bonuses or a lease op paying for your own fuel. But to neglect the rest of the information because you are so fixated on one thing is career suicide.
On his first day driving solo he had an accident. On his 30th day solo, he had his third accident and was given the option of going back into training. Instead of admitting his faults and accepting responsibility, he blasted the Safety Department representative and yelled at the fleet manager. He whined to me and his trainer, blaming Prime. He said he wouldn't pay back the school tuition, and he was going to sue. Then he was terminated, and believe it or not he was shocked.
Another nightmare of a driver was Professor X who attended the Roehl Transport Get Your CDL training program. Roehl has some of the best home time options available for new drivers, as well as a stellar training program.
In his first comment after arriving for training, he complained about the hotel, the food, and the bus. I knew from that one comment he would not last in trucking. He then went on to bash his trainers and the way Roehl's operations. Three months later, he stated he was leaving Roehl and was horrified to see that they kept a large portion of his final pay.
He agreed to be responsible for $7,000 of tuition in exchange for working one year. When they kept $800 to recoup their investment, he balked. Roehl was "vicious" and "lacked compassion", and most astonishing of all, Professor X felt as though "a good friend kicked (him) in the gut." Their "greed" also resulted in him sleeping in his own vehicle until he could get to his next orientation. Apparently Professor X thought it was perfectly fine to exercise his own drop-kicks, but didn't like it in return. If he was such a "good friend" why did he leave the company?
Many drivers fall into the "grass is greener" category like Professor X did. Once he realized that a few months of experience got him in the door at another company, it was time to bolt. It is quite likely that after arriving at his new company he said, "Oh no way! Roehl was better!"
During my years at Prime, I have seen quite a few drivers return to Prime after testing the waters elsewhere but feeling more at home here.
Job-Hopping Can Take Away Job Opportunities
One thing is certain, future employers look at the number of trucking companies you have worked for, and job-hopping may cost you some opportunities. For example, Venezia allows "No more than 7 jobs in the last 5 years", however, Big Scott posted an ad he found that said, "No more than 2 employers in the last three years". Remember, while chasing that pot of gold, the rainbow may disappear or a thunderstorm could roll on through. Don't cause of your own demise.
As you can see from the above examples, driver turnover is not often the fault of the companies. Most of the large carriers provide excellent pay, late-model trucks and trailers, and modern conveniences to improve OTR life for the drivers.
How the new driver reacts to the culture shock of their new career, or how they handle people and difficult situations will have a huge impact on whether the new driver lasts the first full year in trucking. So do not be fooled into believing a high turnover rate means a bad company.
Trucking is a tough job. You can not fake it in trucking. Many drivers start their career at full throttle, but can not maintain that pace and eventually fade. If you don't have a strong work ethic it will show. That is often the case for those who quit their first year.
The drivers who master their time management and availability, make a commitment to on-time delivery in a safe manner and demonstrate reliability and professionalism will be the ones getting special treatment. They will most likely be happy and won't feel the need to change companies. That person can thrive anywhere but will have it so good they rarely entertain the thought of looking for greener pastures elsewhere.